Organic Kidney Beans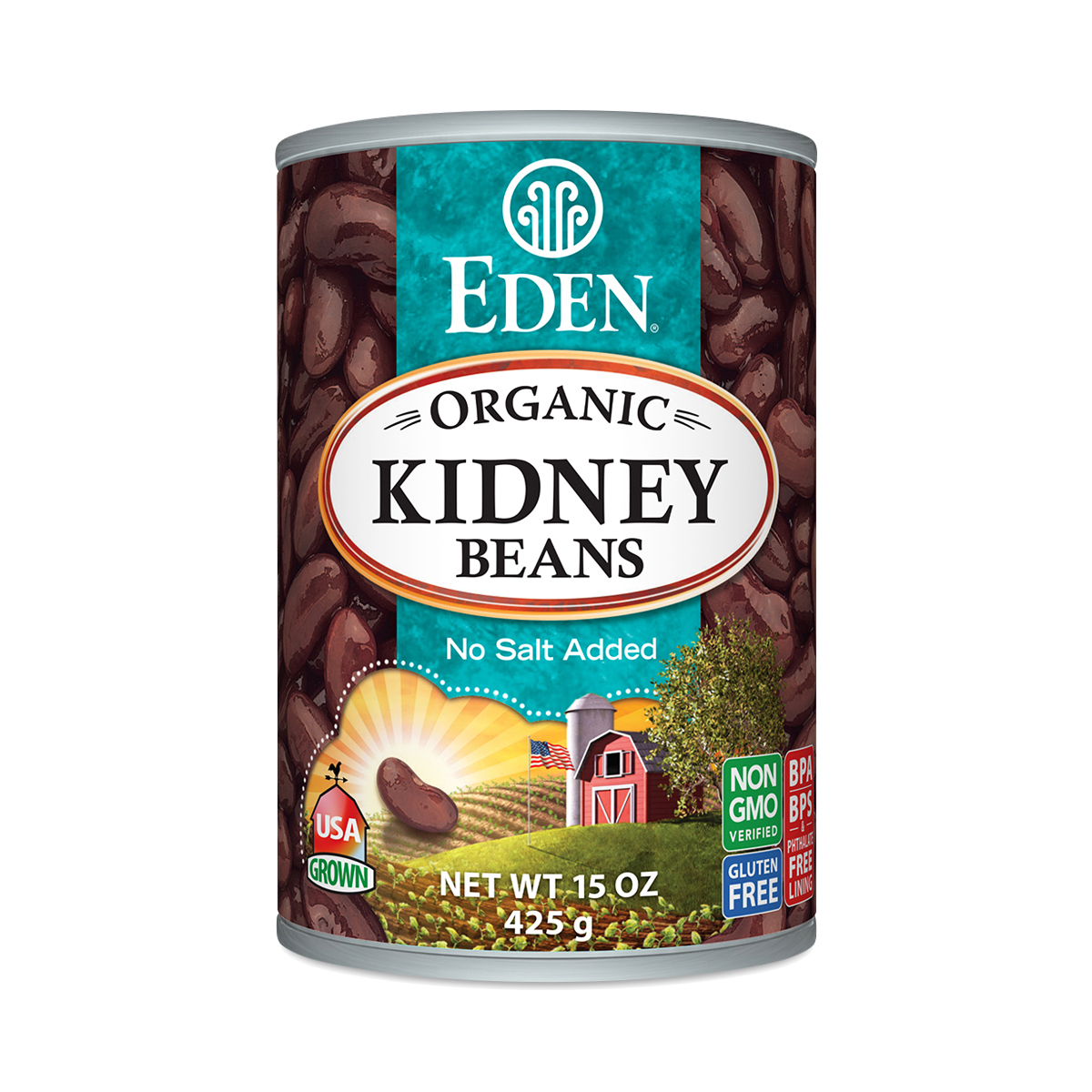 024182002546
Here's the bean your chili, pasta salad, and dips are missing. The dark red organic kidney beans from Eden Foods are packed in BPA-, BPS-, and phthalate-free cans, and contain no added salt.
15 oz can
Great buy
- by
Corynn
Great price & the best beans! They taste a little different than your regular black beans but they are the cleanest and healthiest kind!
Love for homemade chili
- by
Sara
Love the taste of these beans in chili,and l am reorder them, so I can have them on had for chili in cold weather.
Great!
- by
Adriana Contreras
We use this in our chilli and it is delish
Always have them in my pantry
- by
Michael Hill
Great for simmering in veg stock and serving with rice and greens :-)
Best kidney beans
- by
Deanna
These are the best canned beans I've ever had. They don't have nearly as much salt as any other brand I've had, and they taste so much better for it. They also are much firmer, and don't get as mushy as other brands.
0024182002546
024182002546