Hickory Smoked Uncured Bacon Bits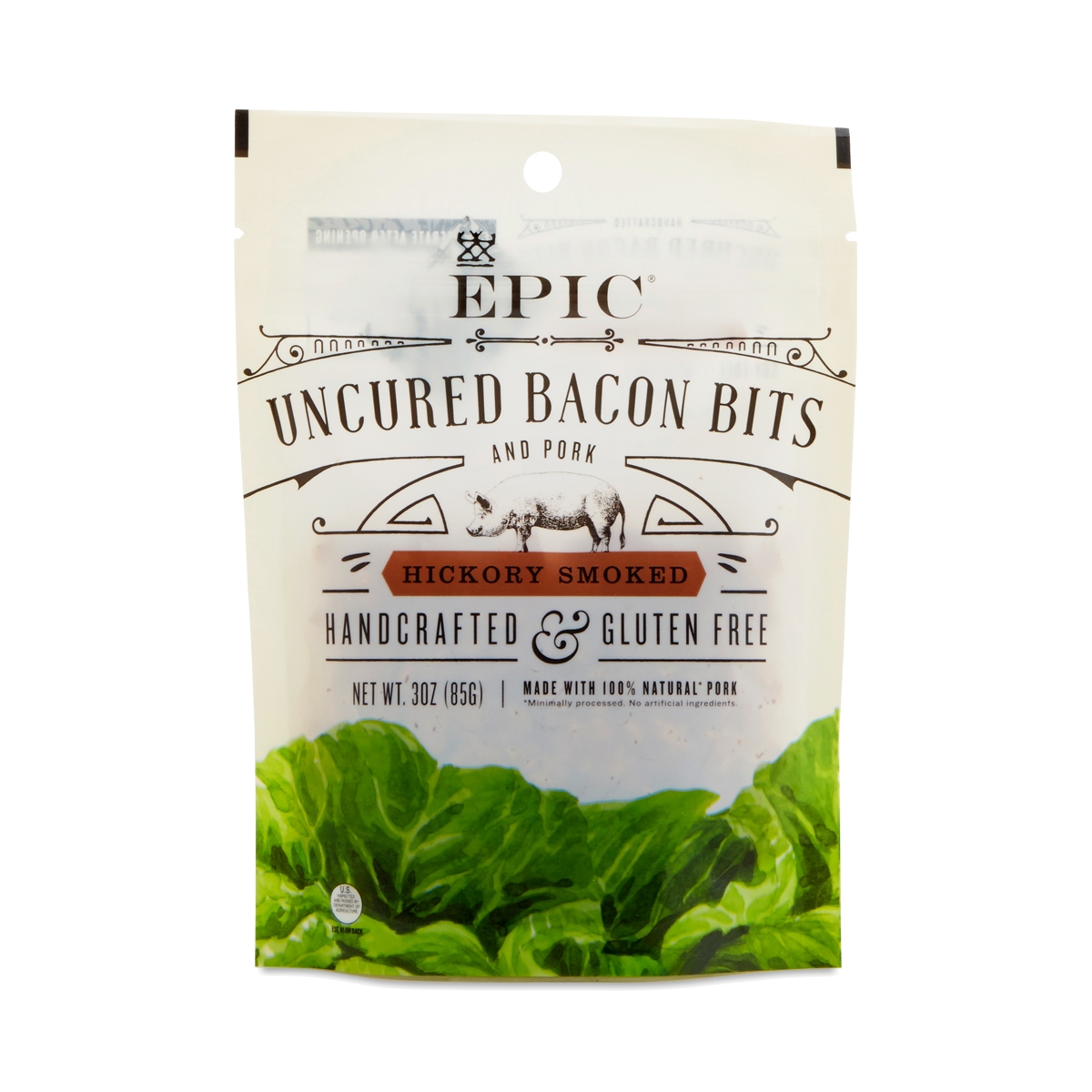 732153028494
Good news: bacon isn't just for breakfast anymore. EPIC Uncured Hickory Bacon Bites has all the savory, smoky flavor you crave, in a convenient portable form. These tasty morsels are like beef jerky, but more succulent and satisfying. Plus, they're made from pasture-raised pigs, so every purchase supports sustainable agriculture.
3 oz pouch
Good
- by
Nicole
These are great to use in dips and omelette.
bacon bits
- by
Erin
these were just ok
These are super good
- by
Natalie
I'd prefer these over the classic bacon bits. They are super fresh.
Great
- by
Diana
Great taste, convenient and above all, NO NITRATES OR JUNK! Will buy again.
Convenient
- by
Theresa Popoloski
Great to have on hand for a little extra zing in dishes. Best when fried a bit to crisp up.
0732153028494
732153028494