Hickory Smoked Uncured Bacon Bits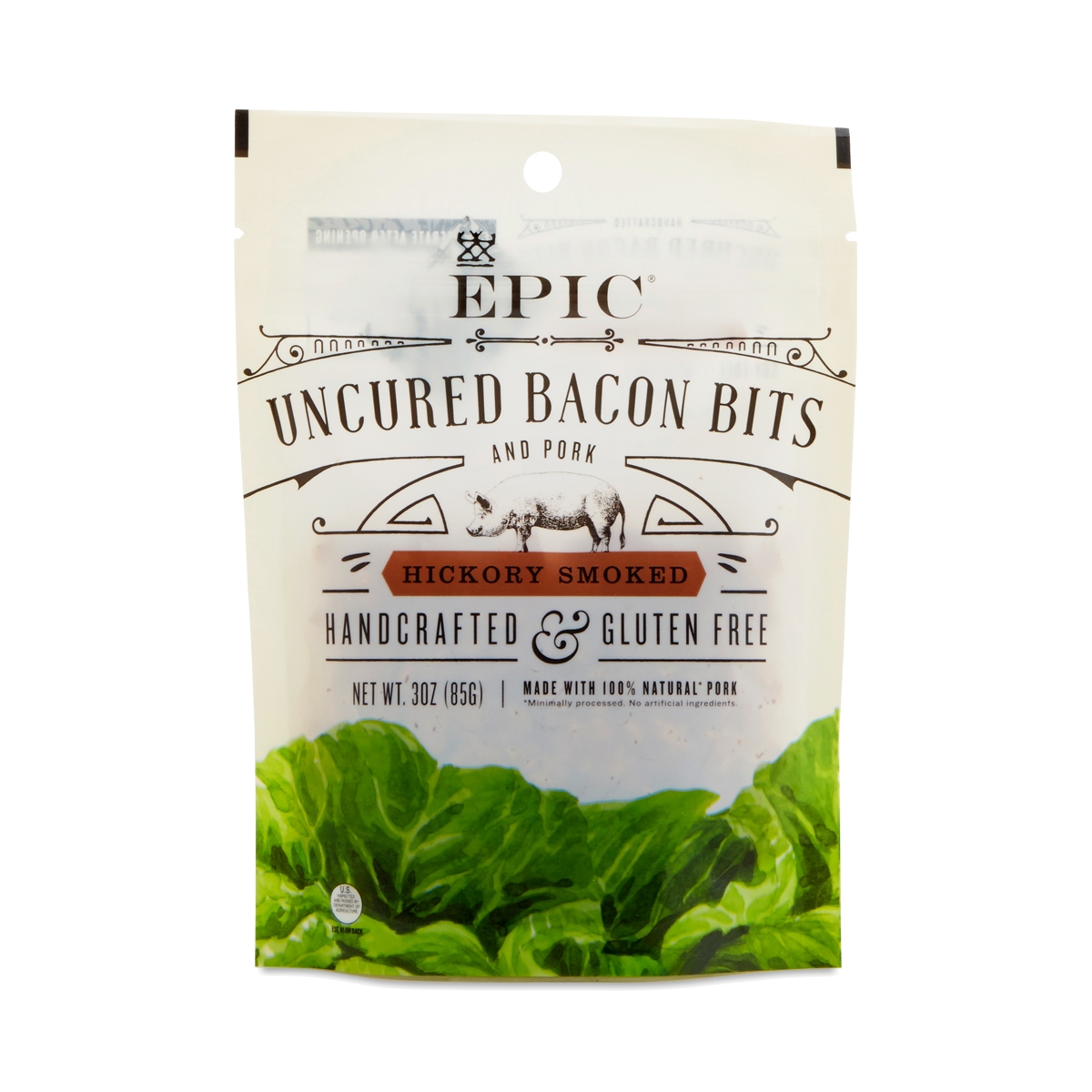 732153028494
Good news: bacon isn't just for breakfast anymore. EPIC Uncured Hickory Bacon Bites has all the savory, smoky flavor you crave, in a convenient portable form. These tasty morsels are like beef jerky, but more succulent and satisfying. Plus, they're made from pasture-raised pigs, so every purchase supports sustainable agriculture.
3 oz pouch
Too smokey
- by
Sharon Edelson
I wanted to have the convenience of on hand healthy precooked bacon bits for salads, pasta, etc. however, these are too powerfully smokey for me to use in most recipes. I could use them as a garnish but I guess I'll go back to cooking up a whole package of no sugar added noncured bacon, which can then be crumbled and kept in the freezer. I won't be repurchasing.
great on salads, eggs
- by
lori fox
tasty, nice size pieces, no tough bites
Seems Ok
- by
Mary
Haven't tried them yet.
Terrific flavor
- by
Jenn
I was doing a round of whole30 and was missing the bacon bits in my salads, potatoes and eggs. I was so happy to find this product with no added sugars or nitrates. it's a nice add to my meals.
Impressed
- by
Angelina Deeb
Really good! Thick sliced bacon bits. Not super crunchy like other brands.
0732153028494
732153028494