Almond Flour Crackers, Cheddar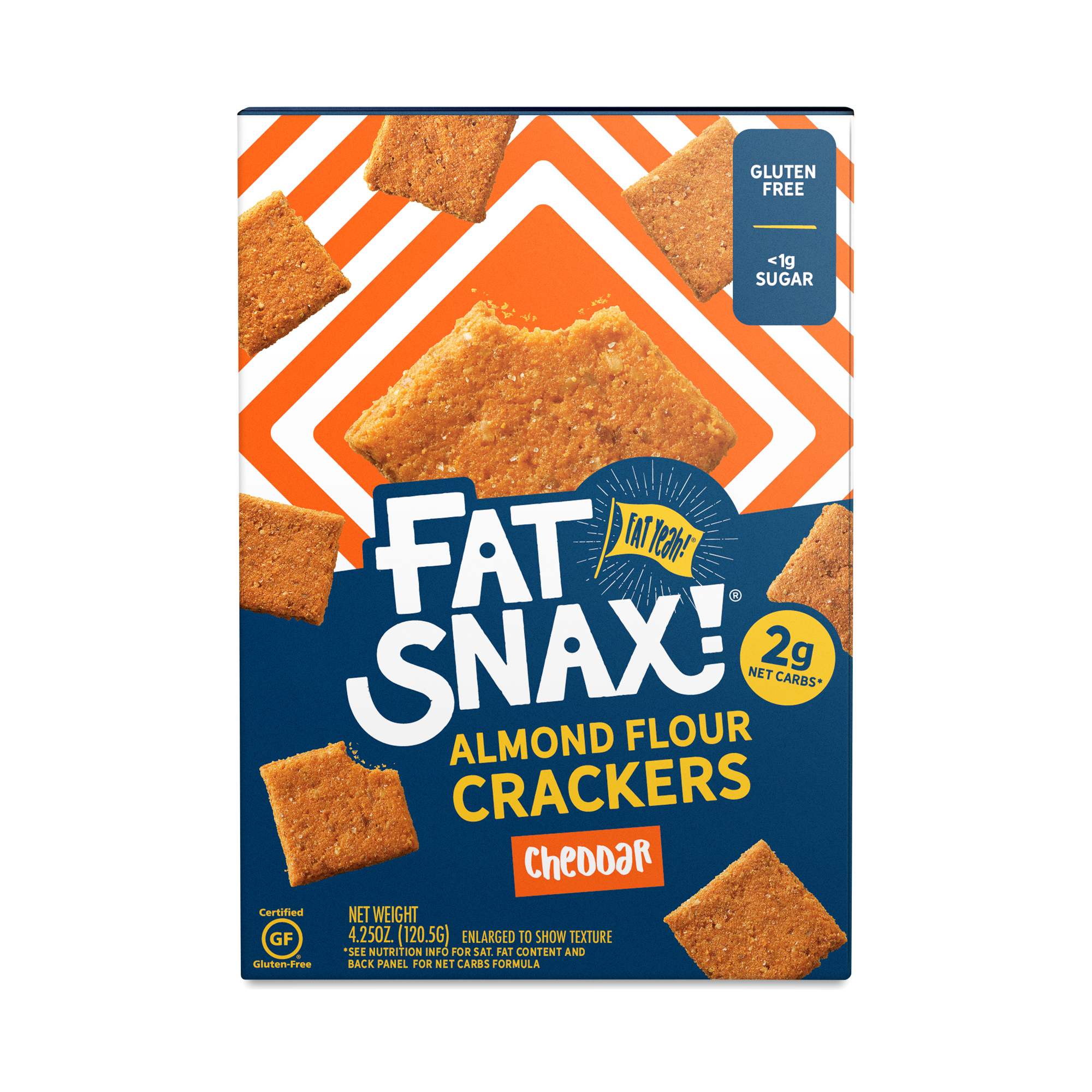 850008262333
Cheesy, crunchy, and keto-friendly to boot. Fat Snax makes its low-carb and gluten-free crackers with carefully sourced almond and coconut flours, butter, flaxseeds, and cheddar.
4.25 oz box
Best GF Cheese Cracker
- by
Cindy
We're sampled several different brands over the years and so far this my favorite gf cheddar cracker!
I'll try not to yuck someone else's yum
- by
Rebecca
But...these crackers are icky. They are an odd, crumbly texture, neon orange and smell like a box of dodo. The review that had me click buy said, "they taste like cheez-its" but I can assure you, these do NOT taste anything like cheez-its. If you want a good almond flour cracker try Simple Mills instead.
Obsessed
- by
Heather
So tasty and good I am obsessed.
Love!!!
- by
Todd Miller
These remind me of Cheez-it's!!! Have really helped me a nice treat on Keto.
Chips
- by
Haley Shumate
Good alternate
0850008262333
850008262333