Almond Flour Crackers, Cheddar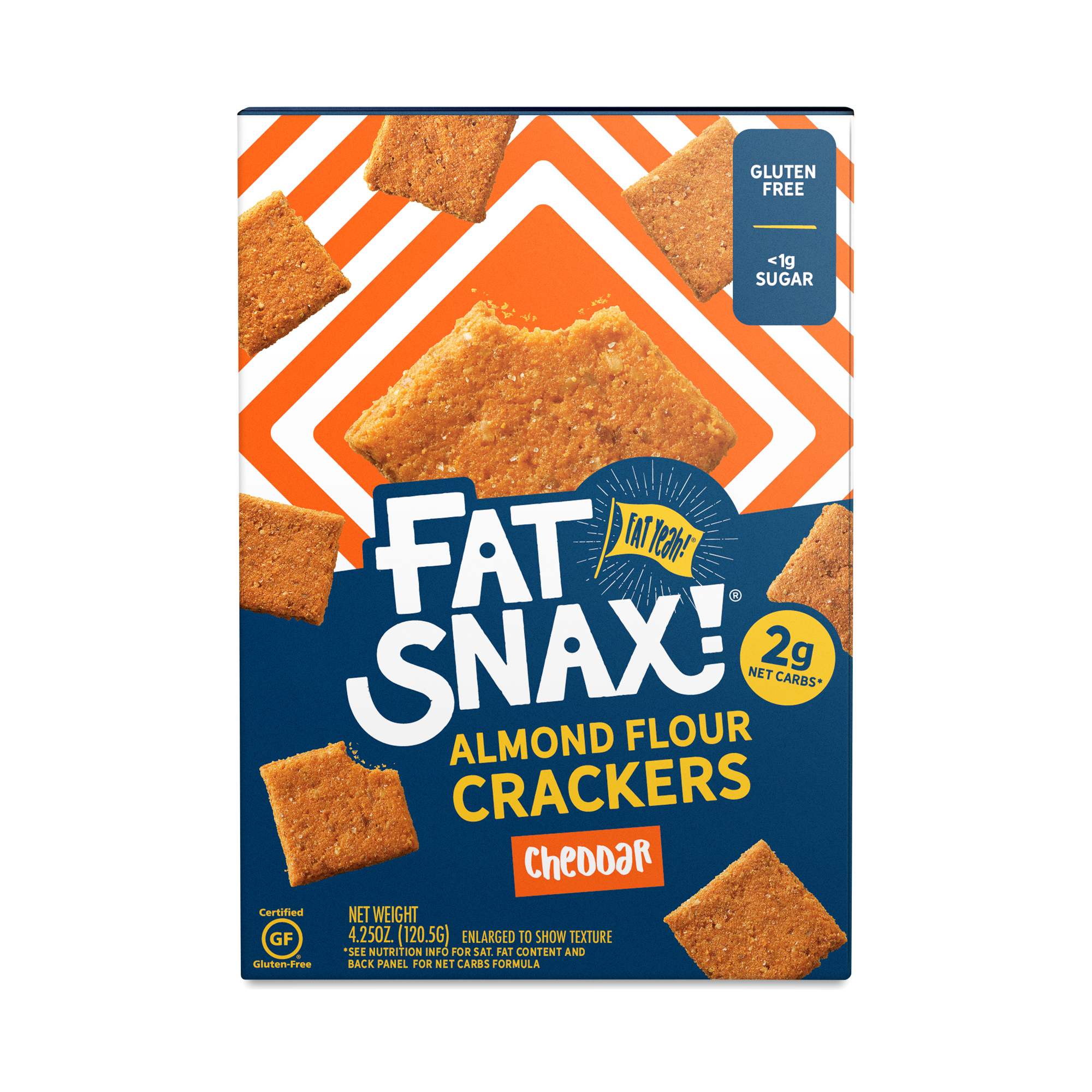 850008262333
Cheesy, crunchy, and keto-friendly to boot. Fat Snax makes its low-carb and gluten-free crackers with carefully sourced almond and coconut flours, butter, flaxseeds, and cheddar.
4.25 oz box
Perfect for low carb munchies
- by
Judy Knowlton
Love all the flavors from Fat Snax Almond Flour Crackers
Surprised
- by
Joseph Jordan
Okay… I was a little skeptical.. I've never tried almond flour crackers before.. I can honestly say I LOVE THESE.. they taste like cheeze-it's .. even my husband tried a couple and said the same thing… I wish they were a little bit cheaper far as price though.. because they are soooooo good but you only get a little bit in a box.. maybe that's a good thing because you don't want to go over your carbs eating these all day lol because it's very easy to do so ..lol
Miss my cheez its
- by
amy
This is a good keto option for cheese crackers.
Two Thumbs Up
- by
Margi
My husband loves them. Good cheese flavor.
Fat Snax
- by
Erin Kiziminski
They were bland. Texture was weird
0850008262333
850008262333