Stank Stop Deodorant, Lavender & Sage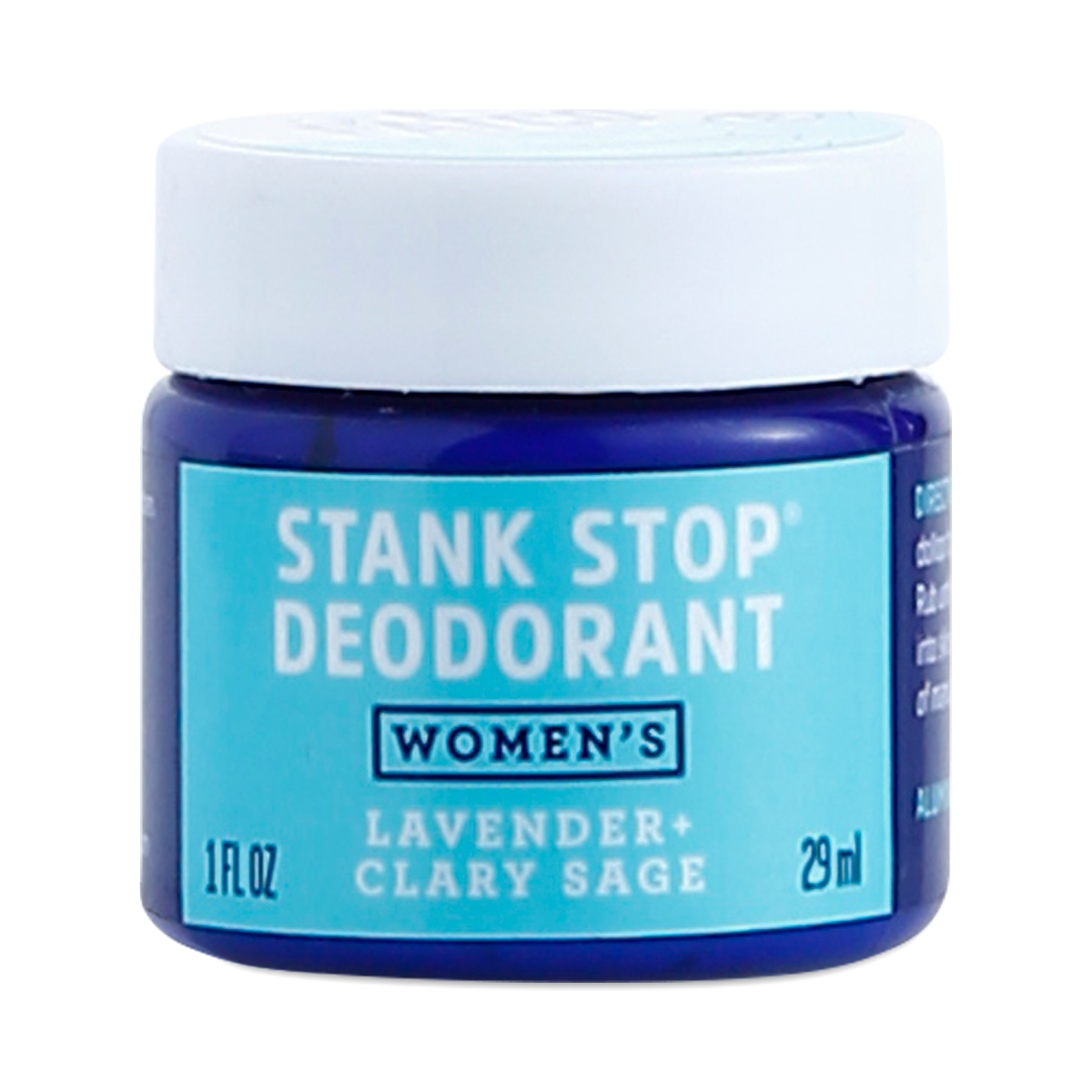 858595005012
We get it: You want to use natural deodorant, but you don't want to smell like you use natural deodorant. We feel you and so does Fatco. Their Stank Stop deodorant uses organic coconut oil to banish away stanky bacteria, while aluminum-free baking soda neutralizes odor, and arrowroot powder absorbs sweat. You'll love the herbal scent of the lavender and clary sage essential oils, while your pits will love the über-moisturizing combo of organic grass-fed tallow and shea butter. Fatco Stank Stop Women's Deodorant is Paleo-certified and made with 100 percent natural ingredients. Rub a pea-sized dollop onto your underarms, and use within six months of opening. Comes in a 2-ounce jar. Directions: Apply a pea-size dollop to your underarms. Rub until completely absorbed into skin. If your armpits are sensitive from razor burn, refrain from using until the next day. Open within one year of manufacturing date & use within six months of opening.
1 oz jar
No rash, no stink
- by
Jesse Brown
Works great. Smell is strong enough to cover odor if it happens. Not so strong that I smell it otherwise. I use wooden craft sticks to apply instead of my fingers.
Good smell, difficult to use
- by
Jenae
I liked the smell, but it's difficult to use. It's a hard texture, so when I try to scoop some out, it gets under my nail. There are other brands that aren't toxic that I like better.
Beware of undersized (undervalue) product
- by
Deborah Hirsh
Was shocked to find it was not the regular size jar this and other companies made natural deodorant products in (and that I'd always purchased in the past). I'm confounded why anyone would deviate from the natural deodorant product presentation (2.4oz jar), by making a 1 oz product. It's barely large enough to get your fingers in it. Won't be wasting so much money on such a tiny product again. Their competition does a better job giving you better value both in terms of Ingredients and a heftier 2.4oz sizes.
Stank deodorant
- by
Roxanne Bruno
Ok use in between otgers
The. Best. Deodorant. EVER.
- by
Lauryn Whitmer
I've been using this for years. It's more effective than regular deodorants and it doesn't quit. It also smells so good ppl compliment my perfume (which I do not wear). If you've used natural deodorants and been disappointed before PLEASE try this one!
0858595005012
858595005012