Stank Stop Deodorant, Lavender & Sage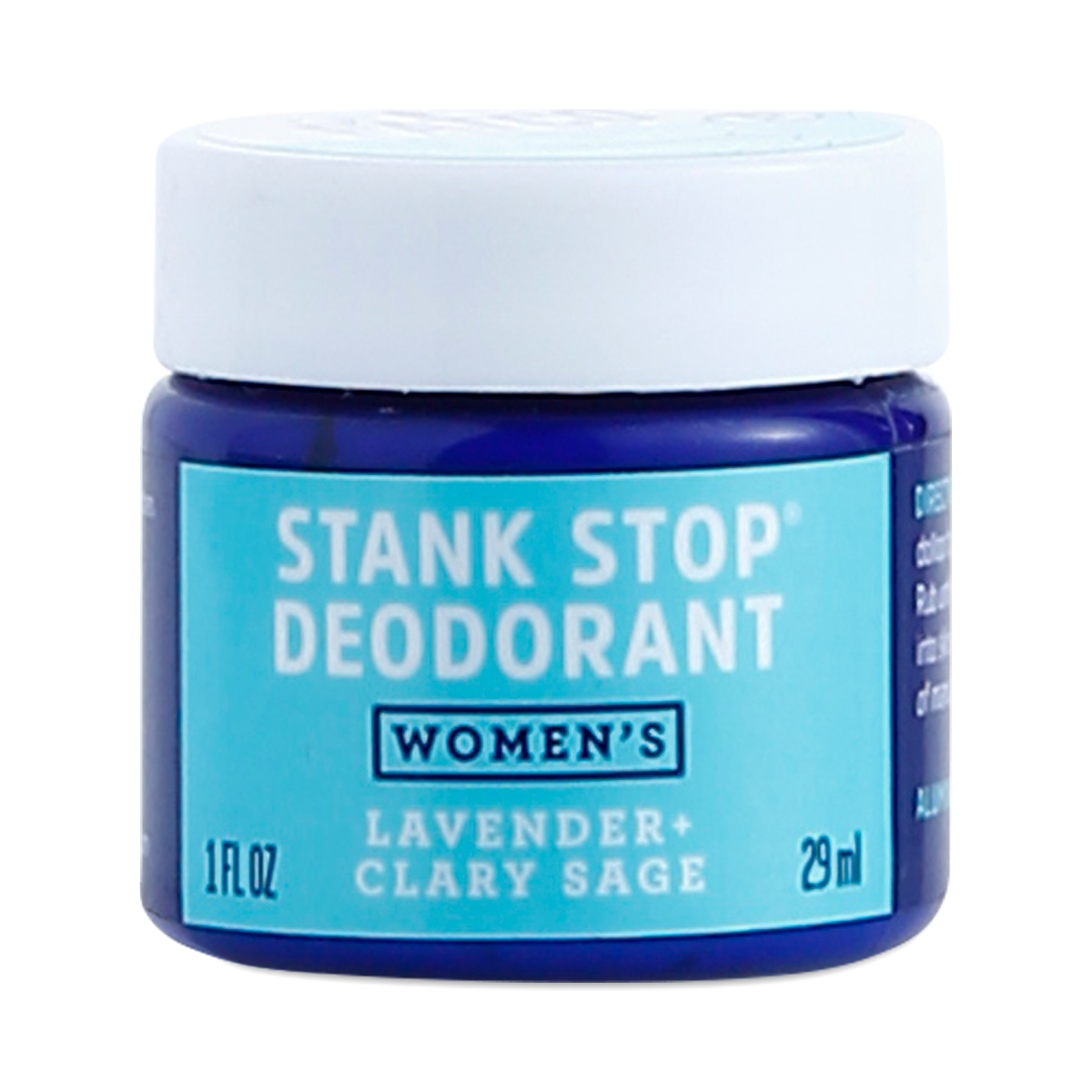 858595005012
We get it: You want to use natural deodorant, but you don't want to smell like you use natural deodorant. We feel you and so does Fatco. Their Stank Stop deodorant uses organic coconut oil to banish away stanky bacteria, while aluminum-free baking soda neutralizes odor, and arrowroot powder absorbs sweat. You'll love the herbal scent of the lavender and clary sage essential oils, while your pits will love the über-moisturizing combo of organic grass-fed tallow and shea butter. Fatco Stank Stop Women's Deodorant is Paleo-certified and made with 100 percent natural ingredients. Rub a pea-sized dollop onto your underarms, and use within six months of opening. Comes in a 2-ounce jar. Directions: Apply a pea-size dollop to your underarms. Rub until completely absorbed into skin. If your armpits are sensitive from razor burn, refrain from using until the next day. Open within one year of manufacturing date & use within six months of opening.
1 oz jar
Very nice smell.
- by
Theresa Reeves-Cussell
The jar is small but the product smells so nice and seems to last a decent amount of time for the money. I will purchase again and won't be using traditional store bought deodorant.
Allergic reaction
- by
Suzanne
It was okay the first few days, but then my underarms got red/inflamed and started smelling WORSE when I used it. Ewww… stopping this deodorant for a few days and reverting to Crystal deodorant solved that problem.
It Works TY!
- by
Rick Olano
Does as it says. Will buy it again.
Meh!
- by
Renate Wolfe
I tried it, but did not have much luck…this didn't do much to stop the stank!
Deodorant
- by
Mariam
No smell but feels wet
0858595005012
858595005012