Wagyu Beef Filet Steak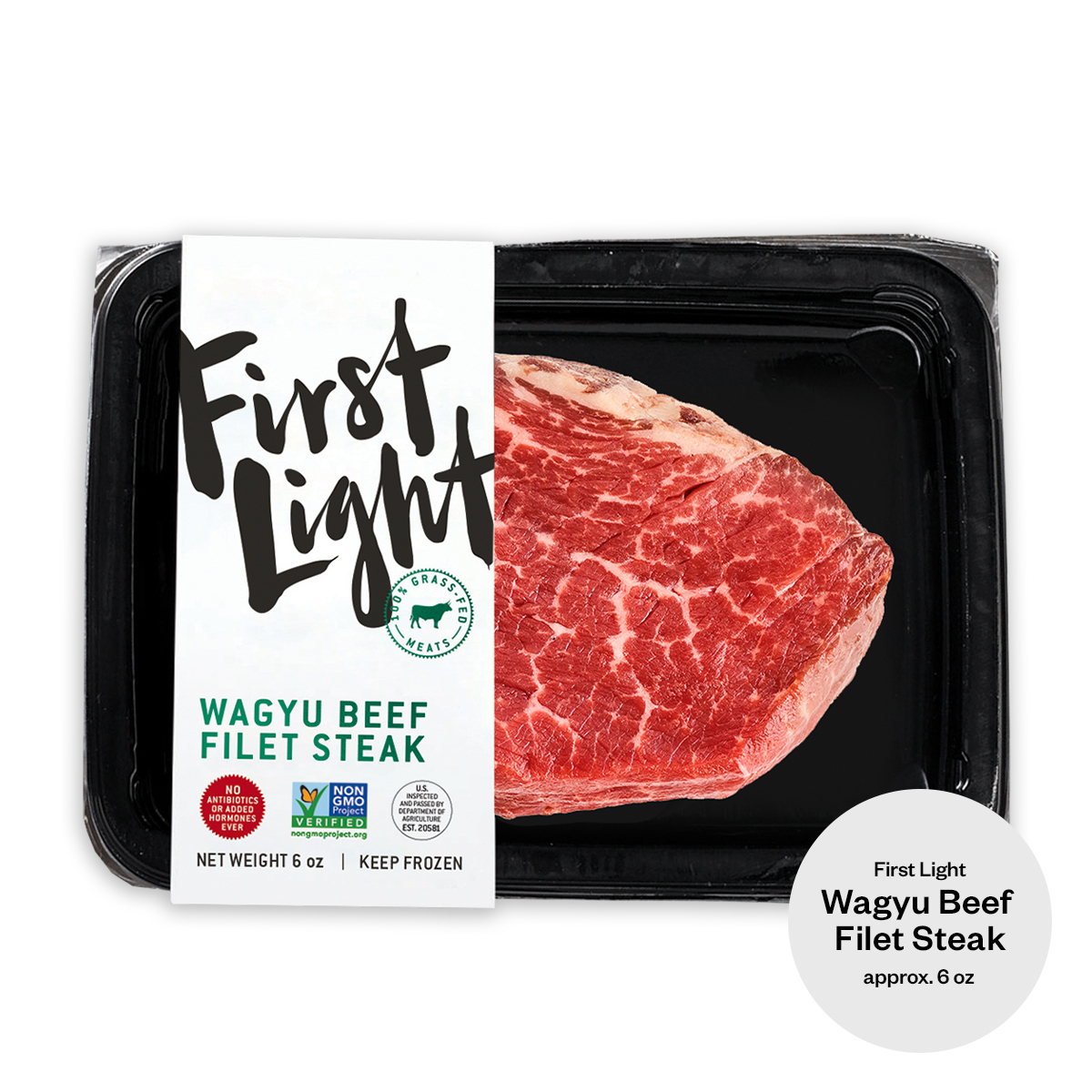 9421901758813
For date night (or any night) First Light's grass-fed wagyu beef filet is ready to impress. Certified Humane and grass-fed cattle are raised in New Zealand through a co-op of family farms and never treated with antibiotics or added hormones.
1 x 6 oz steaks
Excellent steak!
- by
Jonathon
What more can I say? Grilled 3 of these for the family and we were all very impressed. Definitely will continue to order these.
Beef filet
- by
Heather Gallagher
Grilled these came out fantastic
Never came
- by
Amy
Can't review since it was missing from my box!
Big beefy flavor
- by
Amy Morris
A good piece of meat. As good as supermarket beef, but not as good as my local ranchers beef.
09421901758813
9421901758813