Grain Free Pretzels, Sea Salt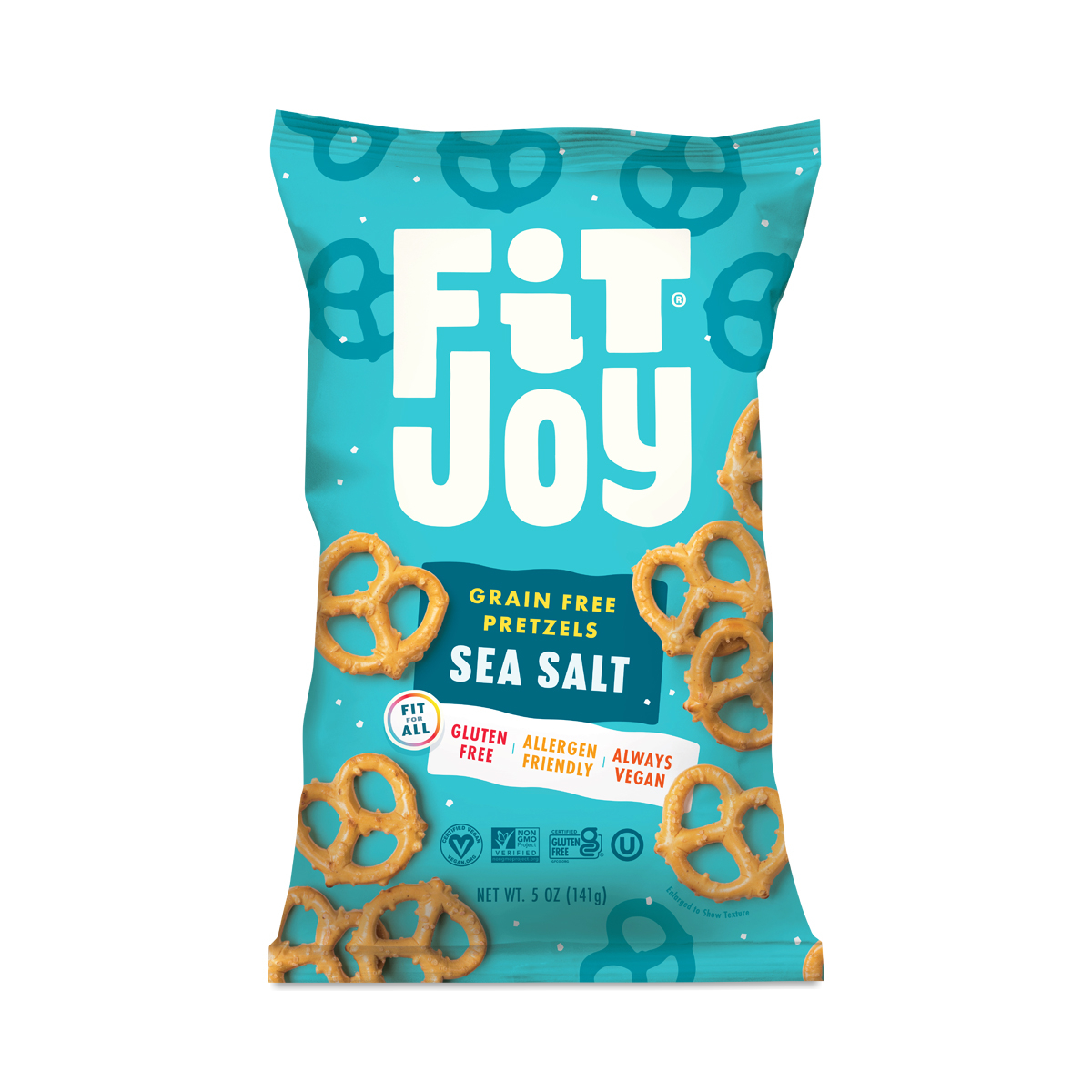 812541030145
These classic and crunchy twists from FitJoy are made from cassava and chickpea flours and tossed in a light dusting of pink Himalayan salt. This grain-free snack will hit the spot!
5 oz bag
Pretzels
- by
Meagan Kolmer
Very Good. I really enjoy eating these pretzels. Just enough salt!
Not as enjoyable as other gf pretzels.
- by
Sondra Armer
Not salty or crunchy enough. I prefer Quinn Cracked Black Pepper and Garlic Pretzel Chips.
Nice crunch
- by
Angela Lozier
This was a great option for gluten free pretzels.
Yummy, Yummy, Yummy
- by
Robert S Saxon
OMG, my wife and I are addicted to FitJoy's Pretzels. They are grain free, contain no canola oil or sugar, and are yummy.
Great gluten-free option
- by
Melody
Nice crunch, definitely taste like pretzels! My kids love these and I liked them too
0812541030145
812541030145