CBD Oil, 500 mg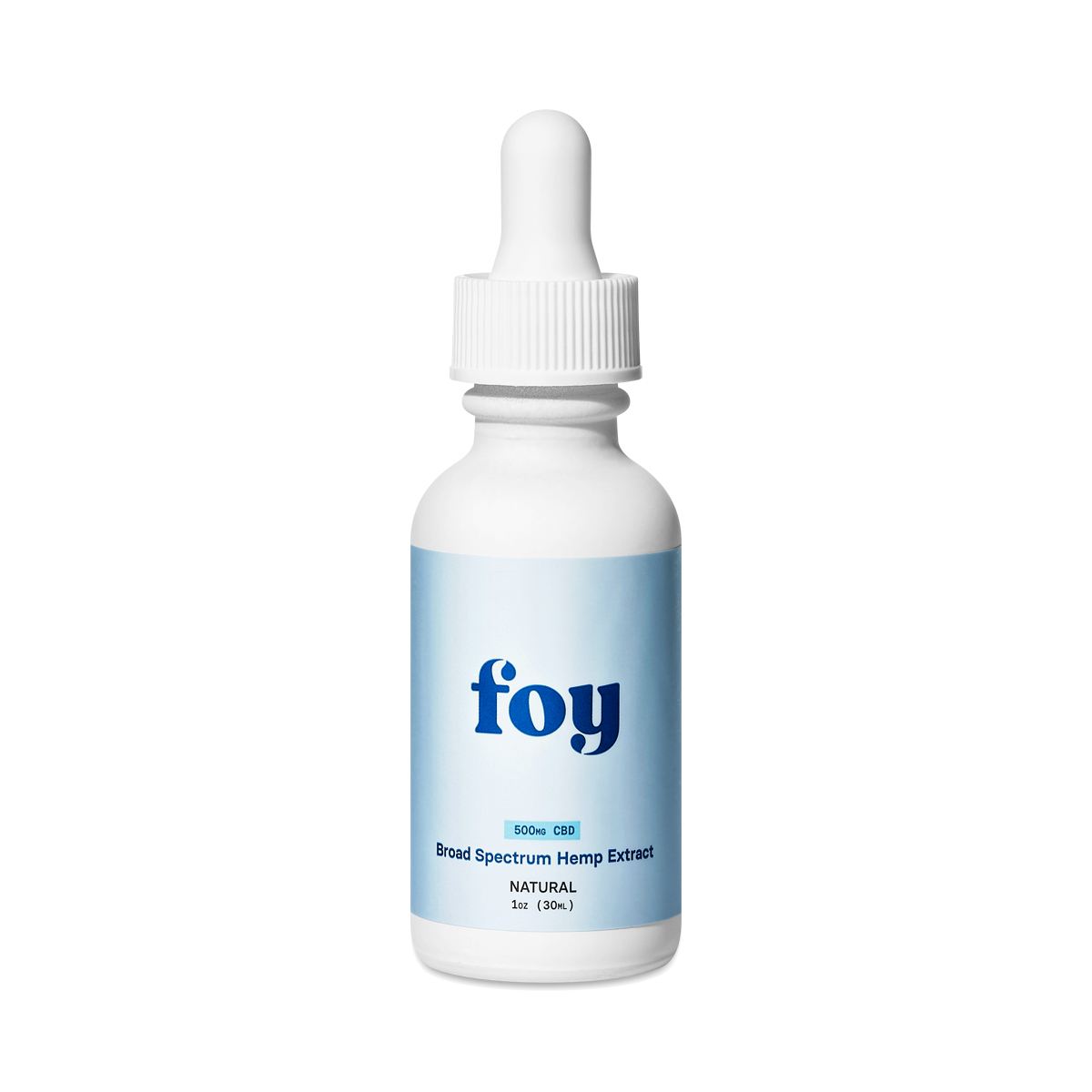 810031350001
Foy sources its 500mg Broad Spectrum CBD Oil in New York State using a non-toxic CO2 extraction process.Each dose of organic virgin and cold-pressed hemp seed oil is made with non-detectable THC (verified through third-party tests) and no additives, fillers, or preservatives.
30 mL bottle
Mellow
- by
Sara
This stuff definitely helps me fall asleep on those nights when I can't turn off my brain!
not real cbd oil
- by
Rochelle
this is more of a hemp oil not cbd oil
Effective
- by
Zach
Very oily and somewhat thin, it doesn't taste too bad (very grassy) but overall definitely has an impact! Moderate relaxing effect.
What aches & pains
- by
KT
Add this to my post-workout morning smoothies. You can definitely tell the difference when using this. Great quality.
Taste Sensitivity?
- by
Kim
This is one of the best cbd oils I've tried so far, and while the taste *does* fade quickly, it's very strong initially. I just make sure I have something on hand to wash it down, and I'm good to go
0810031350001
810031350001