Red Chile Enchilada Sauce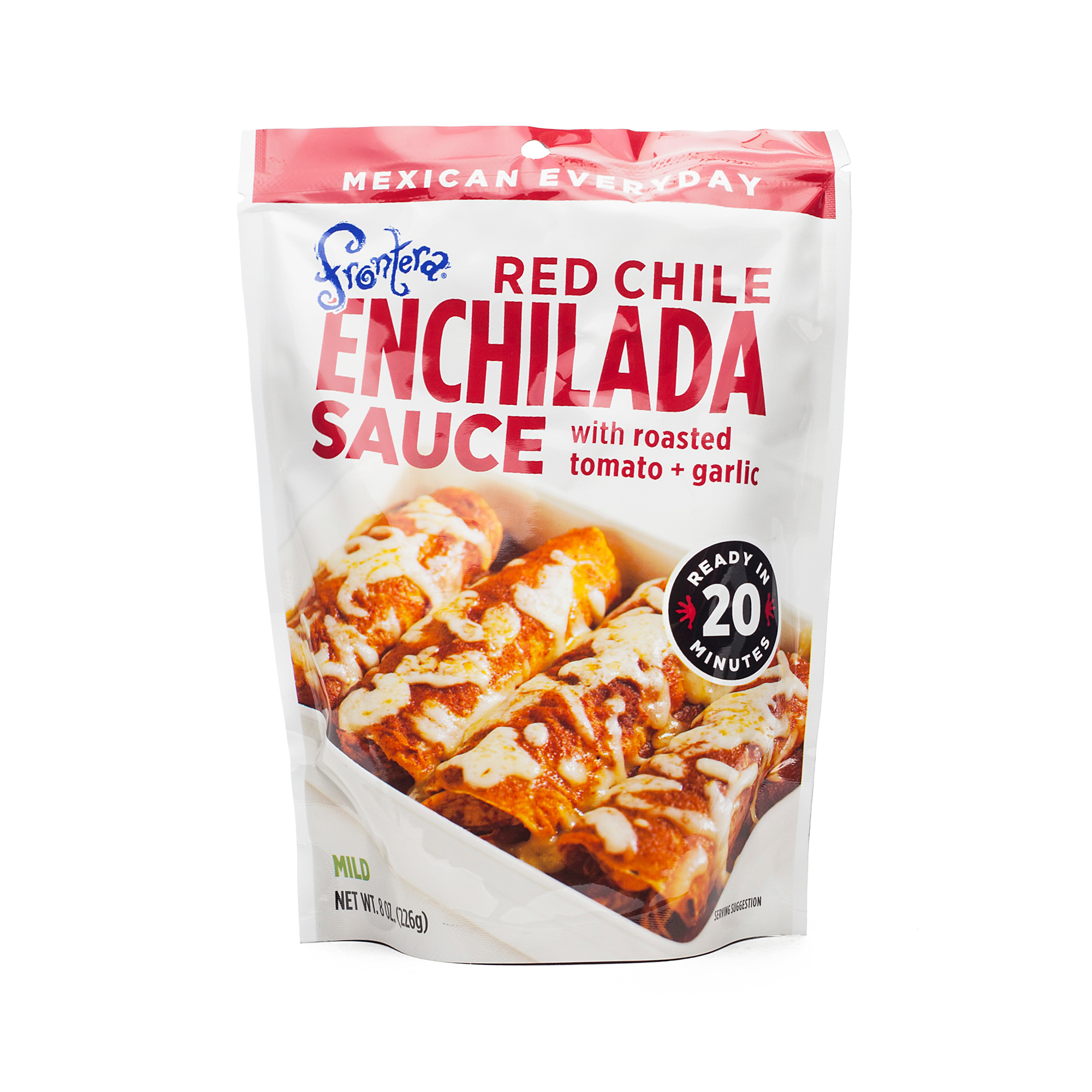 604183121424
Like pizza and mac-'n-cheese, enchiladas offer the satisfying tastes and comforting textures you always return to: tender tortillas rolled around morsels of meat or cheese, bathed with a classic sauce that tastes of sun-dried chiles, roasted garlic and spices.
8 oz bag
yumm
- by
Jennifer
I'm normally not a red enchilada person but this sauce was so yummy. Will definitely get more
Easy and quick dinner
- by
Melissa Longsworth
Pair this with a pound of ground meat and some Siete almond flour tortillas for a quick and healthy meal.
Enchiladas Sauce
- by
Cristy Abbott
This was a very satisfying Mexican sauce!!! We made cheese, taco beef and grilled veggies, all wrapped in tortillas. Added Mexican chhese on top!! Oh yea..
awesome
- by
Sara
full flavor, faction of the time. chef Rick Bayless is the man
Good Tasting Enchilada Sauce
- by
Sylvia
Nothing else is needed but tortillas, meat and cheese! So far this sauce has been equally good on chicken or pork. Beef is my next try!
0604183121424
604183121424