Red Chile Enchilada Sauce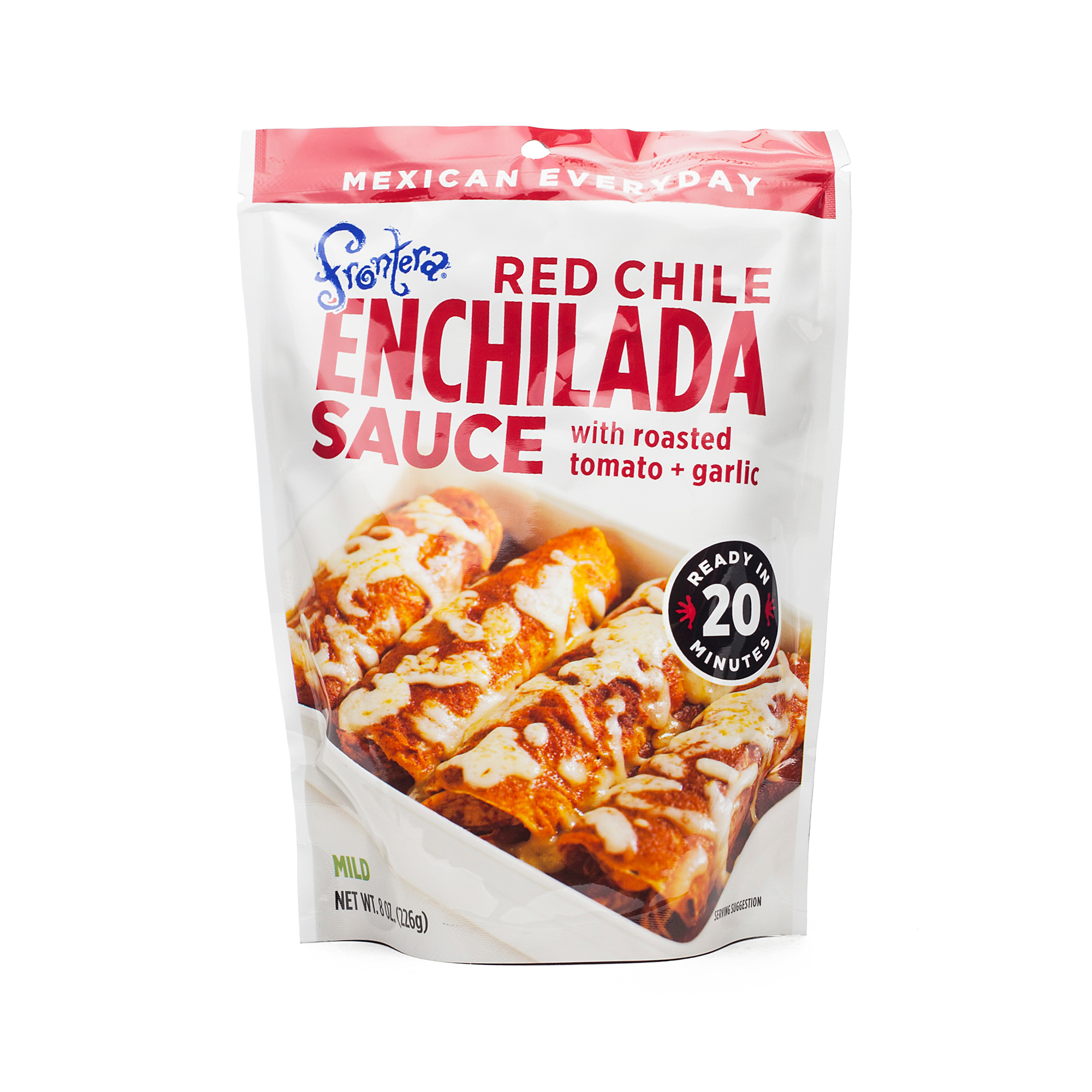 604183121424
Like pizza and mac-'n-cheese, enchiladas offer the satisfying tastes and comforting textures you always return to: tender tortillas rolled around morsels of meat or cheese, bathed with a classic sauce that tastes of sun-dried chiles, roasted garlic and spices.
8 oz bag
Good!
- by
Darcy
Pretty standard red enchilada sauce, but still a good one. If I go red, I use Frontera.
our go-to enchilada sauce
- by
magda gorman
great enchilada sauce - have also added it to chili in a pinch
Yum
- by
Elizabeth Ortega
If you want to make it spicier, just add your own Chile powder.
Delicious
- by
Brooke B
Enchilada sauce can be pretty hit or miss, but I love this stuff. It's got just the right blend of flavors. My single complaint is that it is a tiny bit on the bland side, so you may need to add a little spice or something to it.
Dinner on the table fast!
- by
Karen
I have used this with the recipe on the package several times. It is quick to prepare and tastes great. It is not too spicy so makes for a good family meal. If you like it hot, you can customize the heat by adding you favorite hot peppers or sauces.
0604183121424
604183121424