GaiaKids Black Elderberry Kids Daily Gummies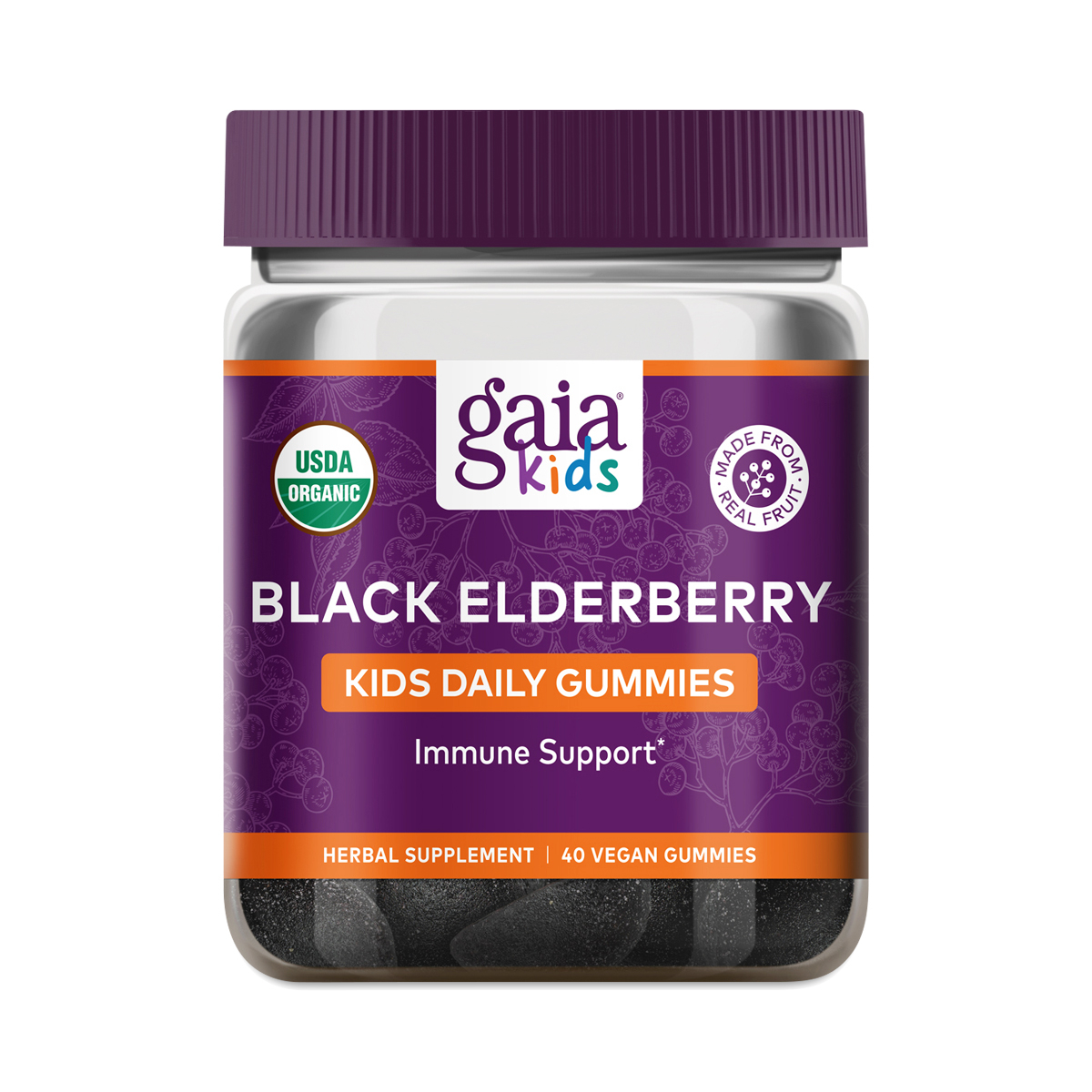 751063151481
Made just for kids, GaiaKids Everyday Elderberry Gummies are a supplement they'll look forward to taking. Each gummy is USDA Certified Organic and made with real fruit no added flavors, colors, or refined sugars. These statements have not been evaluated by the Food and Drug Administration. This product is not intended to diagnose, treat, cure, or prevent any disease.
40 gummies
Good
- by
Jamie
Great vitamins for the kids
My 3.5 y/o enjoys these
- by
Patricia Solemnidad
I was worried about the "not so sweet" part of this product. Especially with healthier ingredients over other elderly berry gummies brand we've tried and no complaints.. He enjoys them!
Kids didn't like but I did
- by
Mary
My kids thought the flavor was too strong so they refused them but I don't mind the flavor. Will stick with the lozenges for the kids.
Kids love!
- by
Ashley
Great taste!
My kids love these!
- by
Jessica
These are one of our favorite elderberry gummies…and I love that they don't have added sugar. Definitely recommend!
0751063151481
751063151481