Salad Toppers, Italian Herb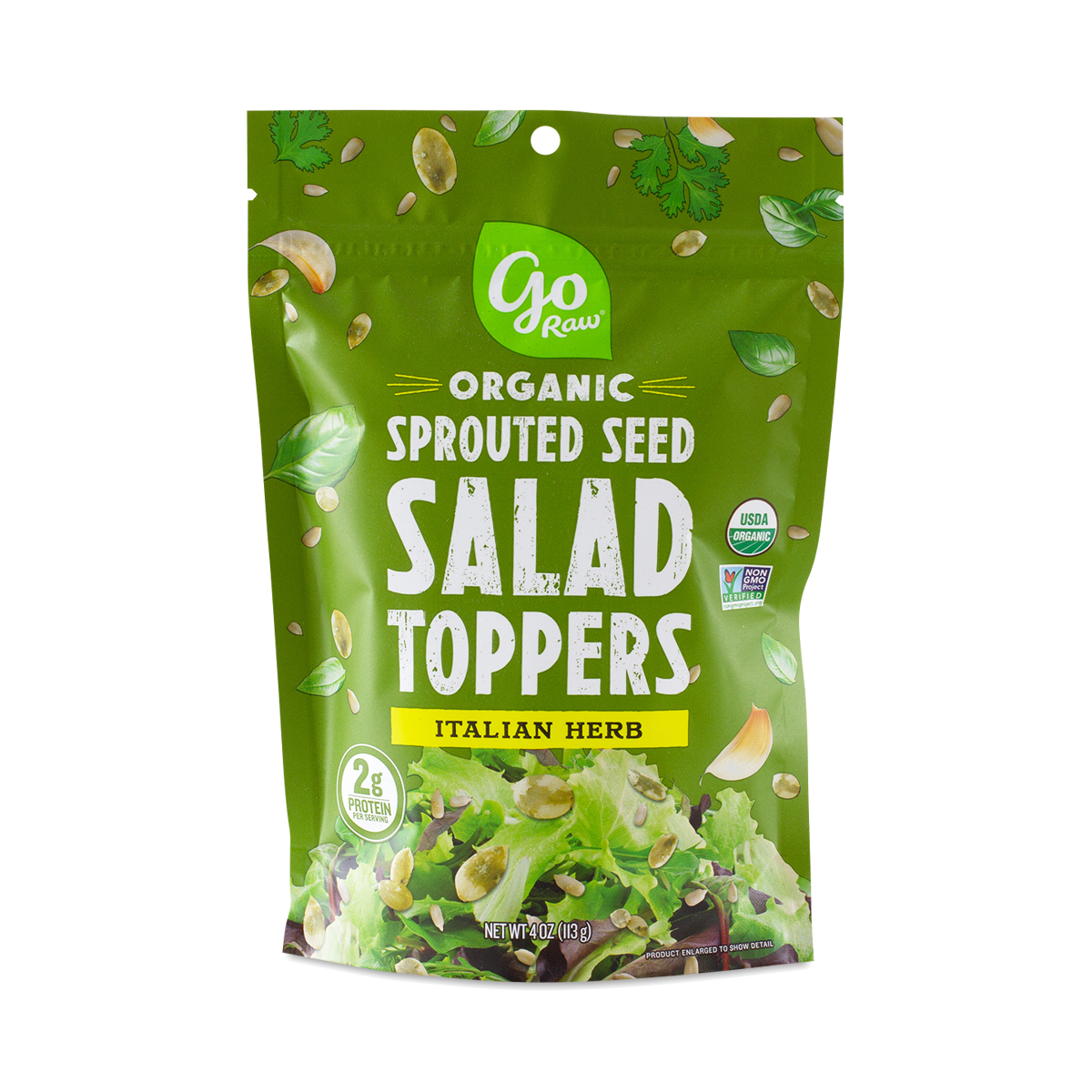 854497008236
Make your own salad bar at home with Go Raw Italian Herb Toppers. Just a handful gives your salad some crunch and extra flavor. The mix contains organic sprouted pumpkin seeds, sprouted sunflower seeds, sea salt, red bell pepper, basil, cilantro, onion, and garlic. It has 2 grams of protein and contains no sugar, plus it's gluten- and nut-free.
4 oz pouch
Nope
- by
Julie
Not for me
Salad topper
- by
Cheyenne
Love adding these to salads! Gives nice texture and they have great flavor
Delicious
- by
Marissa Rantinella
Great textures and flavorful herbs. Will buy it again.
Delicious
- by
Amber Boisselle
So good, so healthy.
Good addition to salads
- by
Anna Azimi
Love these, I add them to salads and have them as a snack
0854497008236
854497008236