Salad Toppers, Italian Herb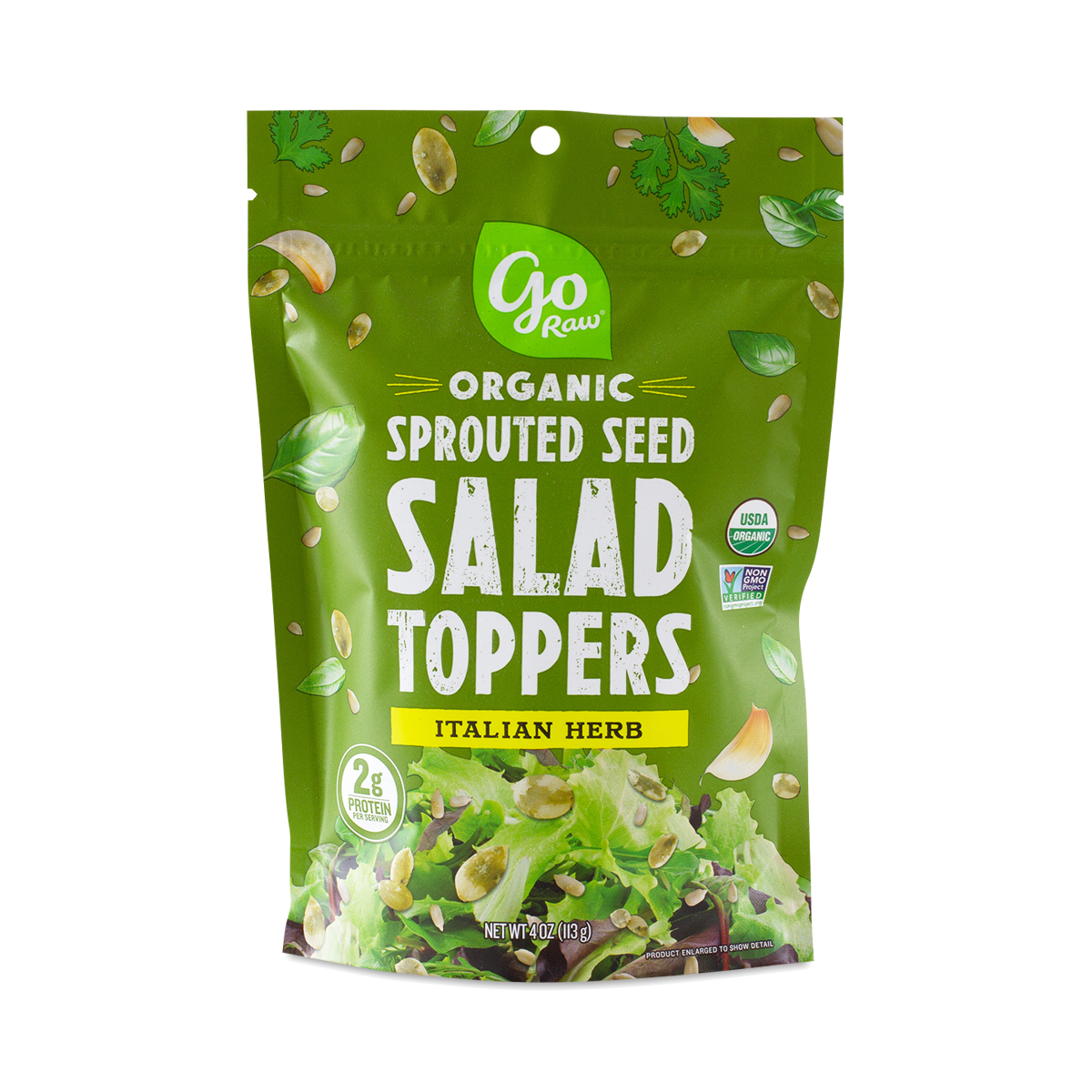 854497008236
Make your own salad bar at home with Go Raw Italian Herb Toppers. Just a handful gives your salad some crunch and extra flavor. The mix contains organic sprouted pumpkin seeds, sprouted sunflower seeds, sea salt, red bell pepper, basil, cilantro, onion, and garlic. It has 2 grams of protein and contains no sugar, plus it's gluten- and nut-free.
4 oz pouch
Yum!
- by
Jordan
Convenient and delicious!
Delicious crouton alternative
- by
Kendall
These are super tasty with an excellent crunch. Perfect for salads or snacking!
Great salad topper!
- by
Melynda
Adds a nice touch to salads. So much better than croutons!
Great salad topper
- by
Julie
Love to add these to salads instead of croutons!
Perfect Topper
- by
Amy Simon
The perfect crunch for your salad.
0854497008236
854497008236