Flaxmilk + Protein, Unsweetened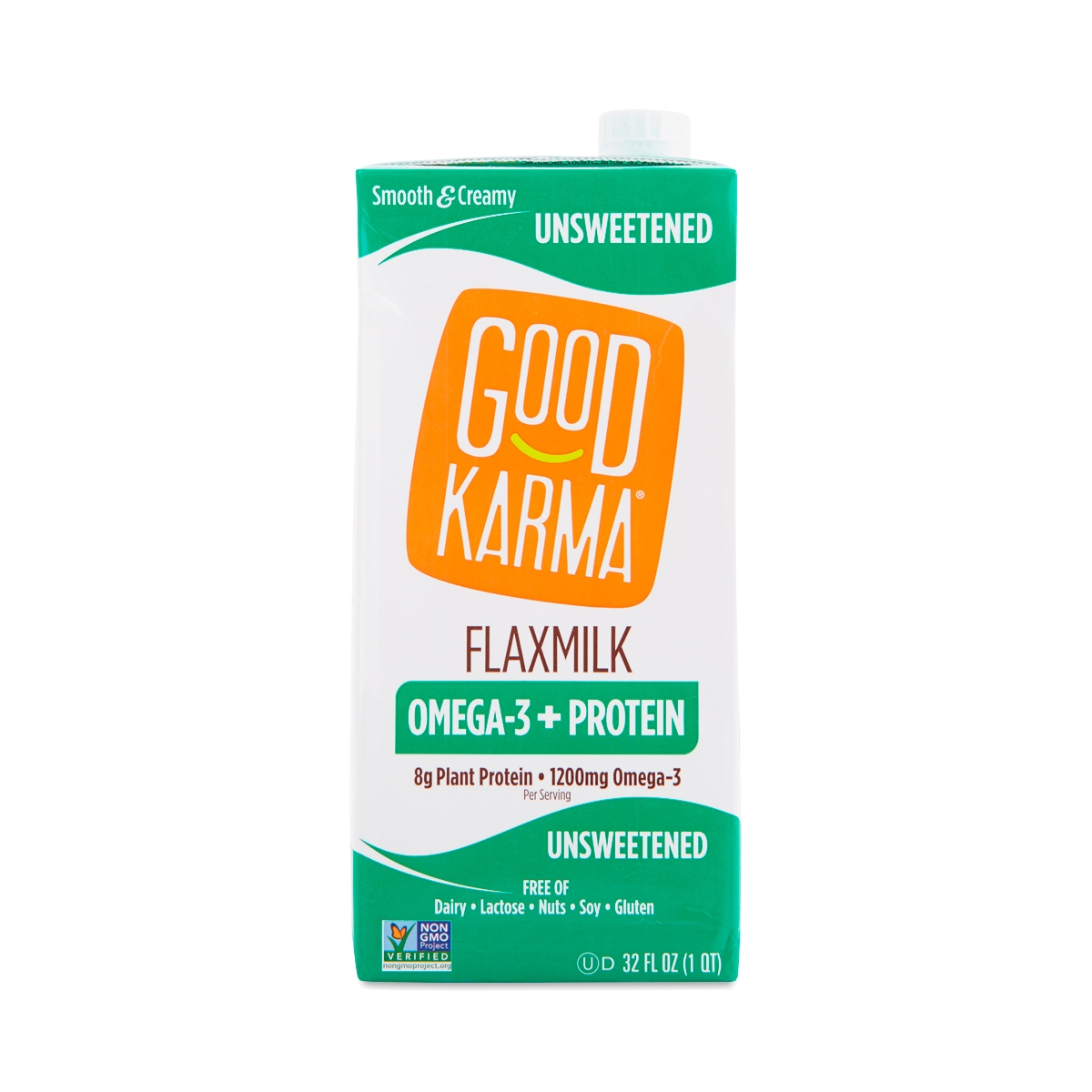 829462600104
Good Karma's Unsweetened Flaxmilk + Protein is a creamy and delicious way to power up your day. With 8g of plant-based protein and 1200mg of Omega-3s per serving, pour a glass or blend up a smoothie to activate your goodness.
32 oz carton
Not good
- by
Alexandra
The flavor was horrendous. The texture was fine, but this was by no means good or usable for replacing cow's milk.
Great
- by
Cheryl Lemon
After heart surgery, my husband was advised to add flax to his diet. This a great way to do this. I use this every morning in our smoothies.
Acquired taste
- by
Nicole
I was not in love with the taste the first couple of times trying it but by the time I got through both containers, I ended up buying it again. It's thick which I love because it's very satisfying and creamy.
A little bitter
- by
Becky
Funny some people are saying this has a sweet taste but to me it's a little bitter. But really good amount of protein so I Use it in my smoothies
still kind of sweet
- by
Brenna Weisslender
I don't know what it is about alternative milks, but most of the unsweetened ones still taste like vanilla to me, so they kind of ruin foods that are supposed to be savory like mac n cheese, mashed potatoes, etc.
0829462600104
829462600104