Salt Nibs Bar, Sugar Free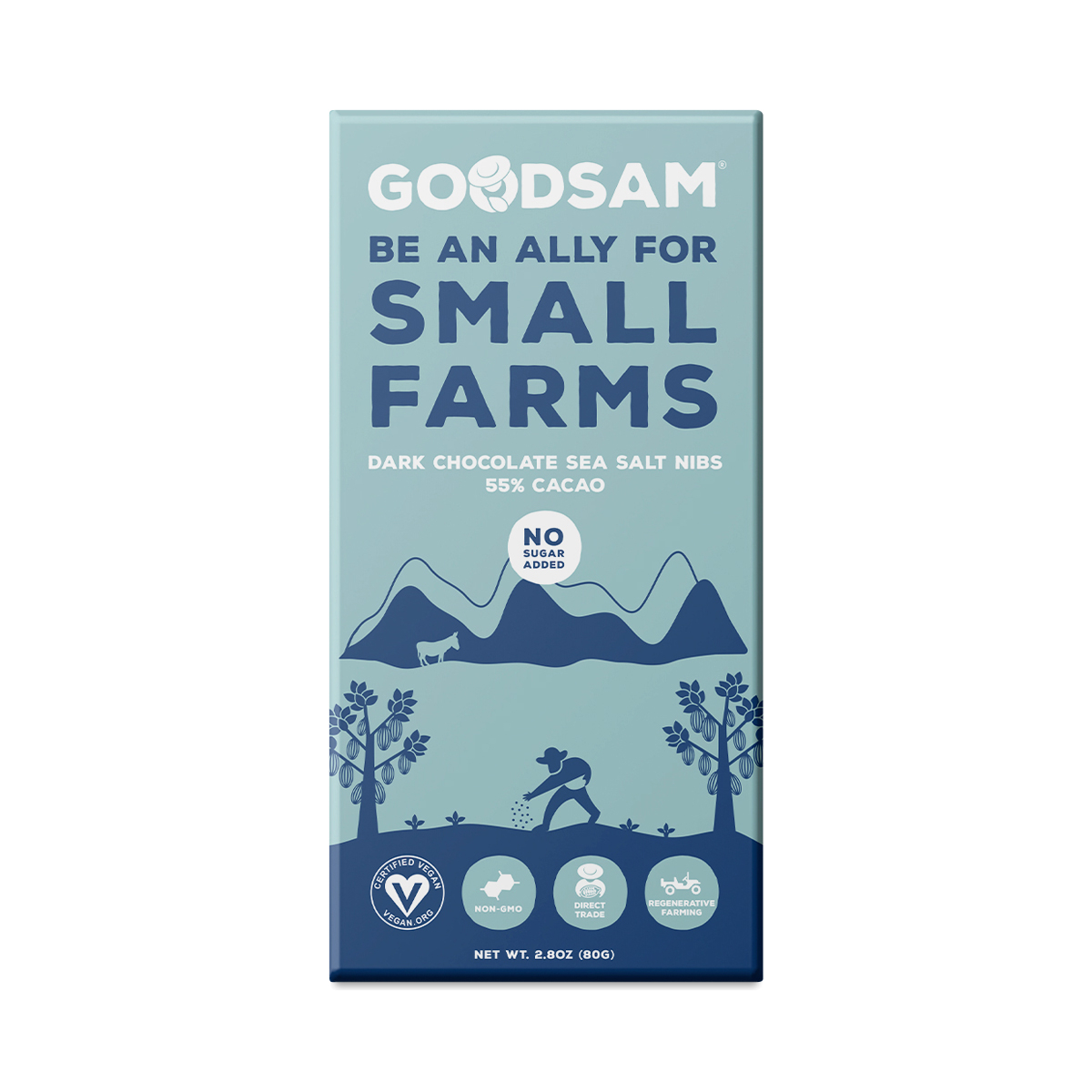 850014333188
Chocolate lovers, don't miss GoodSam's sugar free and vegan chocolate bar made with organic cacao from Colombia, organic raw cacao nibs (hello, crunch), and premium sea salt. The brand combines regenerative farming practices with Non-GMO ingredients for a direct trade bar you can feel good about.
80g bar
Good
- by
Rita
Never tried before ! It's good.
Terrible, not sure if it was rotten or just taste awful
- by
Holly
I have pictures, not sure if it was melted or just not packaged correctly but it looked like rotten chocolate. It had a white coating on the outside. I tried it and it tasted rotten, too. Had high hopes and will not be purchasing again.
try Hu chocolate instead!
- by
Erica Lynn
not the best, definitely makes you wish you were eating chocolate with sugar, slight bitterness and aftertaste. I'd reccomend buying the Hu chocolate brand if you're looking for a delicious sugar free/dairy free chocolate.
No
- by
NIAH
This chocolate is absolutely disgusting.
Little bit of an after taste, but pretty good!
- by
Tierney Johnson
We had only heard of allulose, never tried it ourselves so we were eager to see how we'd like it. There is a bit of an aftertaste, not unpleasant just different. You can tell it's not cane sugar or coconut sugar. It's awesome for a low carb treat. Would buy again.
0850014333188
850014333188