Milk Thistle Extract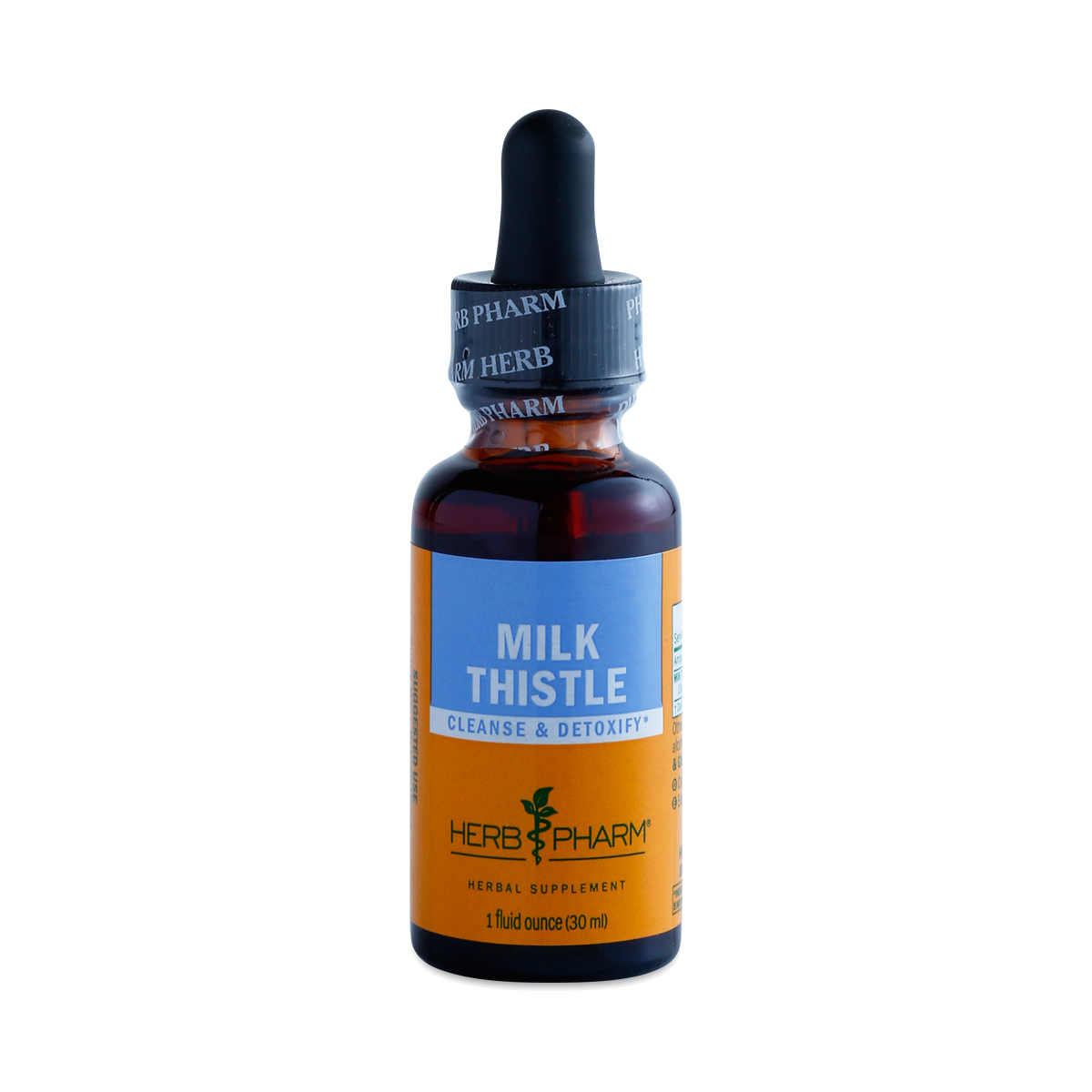 090700000943
Herb Pharm combines ancient healing traditions with modern testing and manufacturing technology to create high-quality herbal health products. Each is made in small batches by hand in a way that respects nature. The Milk Thistle Extract may help support healthy liver function. The liquid formula is gluten-free and non-GMO. Add 1 full squeeze of the dropper bulb to 2 oz. of water or juice, 2 to 4 times per day. Best taken between meals. These statements have not been evaluated by the Food and Drug Administration. This product is not intended to diagnose, treat, cure, or prevent any disease.
1 oz bottle
Good
- by
Ashley
Really strong flavor but easy to hide in a smoothie
Great product
- by
Amber
Strong flavor but easy to hide in a mock tail!
Great tasting milk thistle
- by
Mary Furry
I add it to my dandy blend at the end of the day and all is good.
like that I can add to my morning tea
- by
Jennifer M
Has a sweet taste but works out ok because I add to my sweetenergy hot tea. Seems to help with liver detox.
No crazy taste
- by
Elizabeth
This was milky and white when i put It in the water. It really didn't taste like anything.
0090700000943
090700000943