Baked & Saucy Dry Dog Food, Beef + Sweet Potato 10+ lbs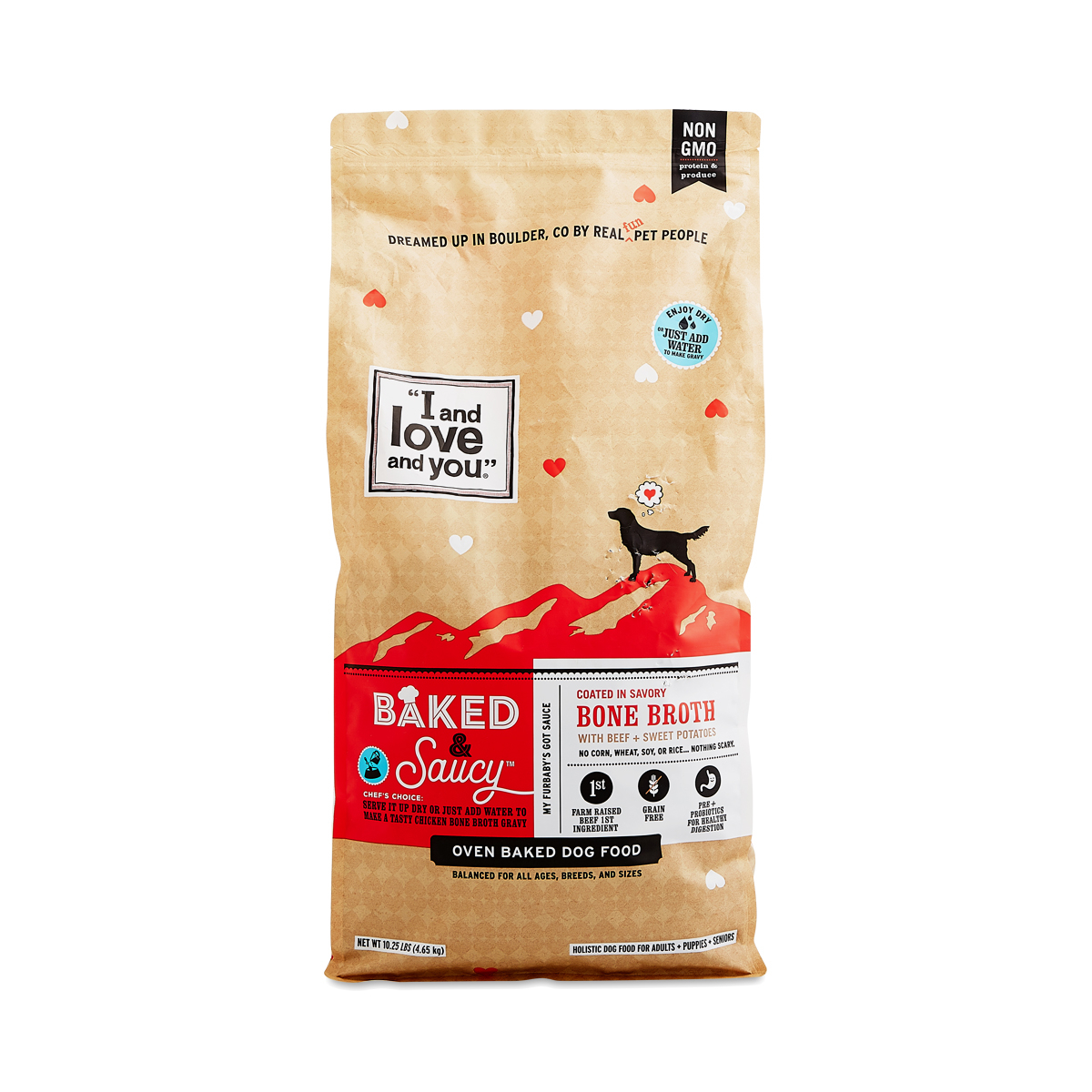 818336012822
You know that feeling on Thanksgiving, when your mom breaks out her award winning gravy. It's so tasty, it actually distracts Aunt Mary from asking your cousin Todd why he's still single. Shouldn't your dog also experience the sheer delight of sauce? Introducing Baked & Saucy. Oven baked in small batches, featuring farm raised meats and coated in a savory bone broth coating. If your dog prefers his meals fancy, simply add a touch of water to create a rich and delicious bone broth gravy. We also added prebiotics and probiotics, to keep your dog's tummy happy, no elastic waist bands required.
10.25 lb bag
I and love and you, Baked & Saucy Dry Dog Food, Beef + Sw...
- by
Tammy Tagge
My dogs love this food. I soak it in water, so they get to eat beef broth with their food.
My dog loves this food!
- by
Maureen
My pup loves this food. He is noticeably more excited when this is in his dinner bowl. Creates a great gravy when mixed with water.
No grain dog food
- by
Hope
If your dog needs to grain this is a great option. My dog likes it and it works well with a little water in it
Dog LOVES.
- by
Anna
Our 10 lb Yorkie loves this food so much! I love the ingredients. It's a win for all.
healthy dog!
- by
Amy
my dog's fur is soft and shiny and she has no trouble with digestion.
0818336012822
818336012822