Baked & Saucy Dry Dog Food, Beef + Sweet Potato 10+ lbs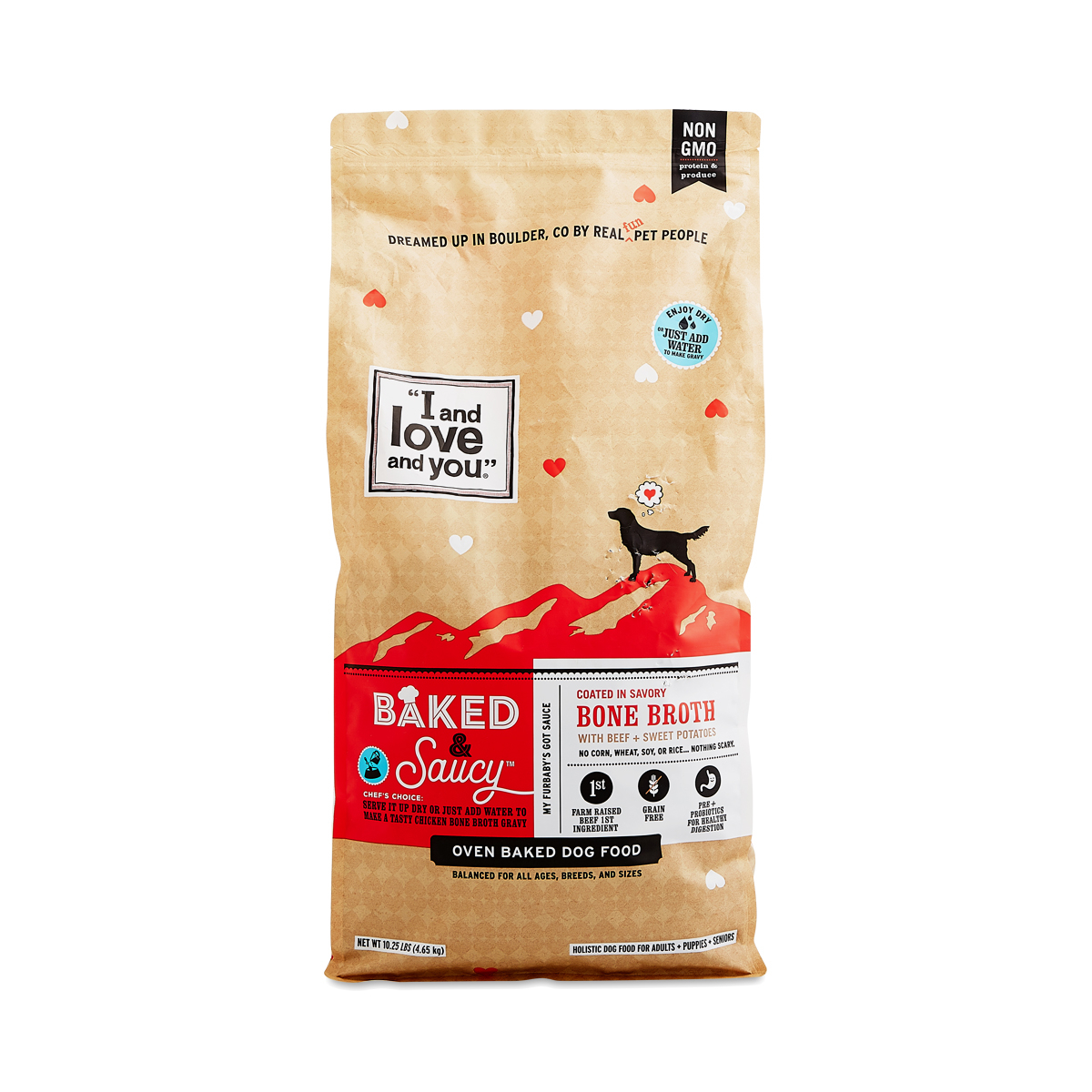 818336012822
You know that feeling on Thanksgiving, when your mom breaks out her award winning gravy. It's so tasty, it actually distracts Aunt Mary from asking your cousin Todd why he's still single. Shouldn't your dog also experience the sheer delight of sauce? Introducing Baked & Saucy. Oven baked in small batches, featuring farm raised meats and coated in a savory bone broth coating. If your dog prefers his meals fancy, simply add a touch of water to create a rich and delicious bone broth gravy. We also added prebiotics and probiotics, to keep your dog's tummy happy, no elastic waist bands required.
10.25 lb bag
My dog loves this food!
- by
Sarah Camacho
So nutritious and delicious for my boy.
My dogs love & love this
- by
Monica
Excellent dog food my dogs all love
love this brand
- by
Danielle N/A
This is our favorite brand.
Tastes great*
- by
Stacy Reagan
*according to my dog. This is her favorite kibble.
my dog likes it
- by
Marguerite
my dog likes the gravy and this food. I will buy again
0818336012822
818336012822