Ninja Cat Jiu Jit Stew Wet Cat Food Variety Pack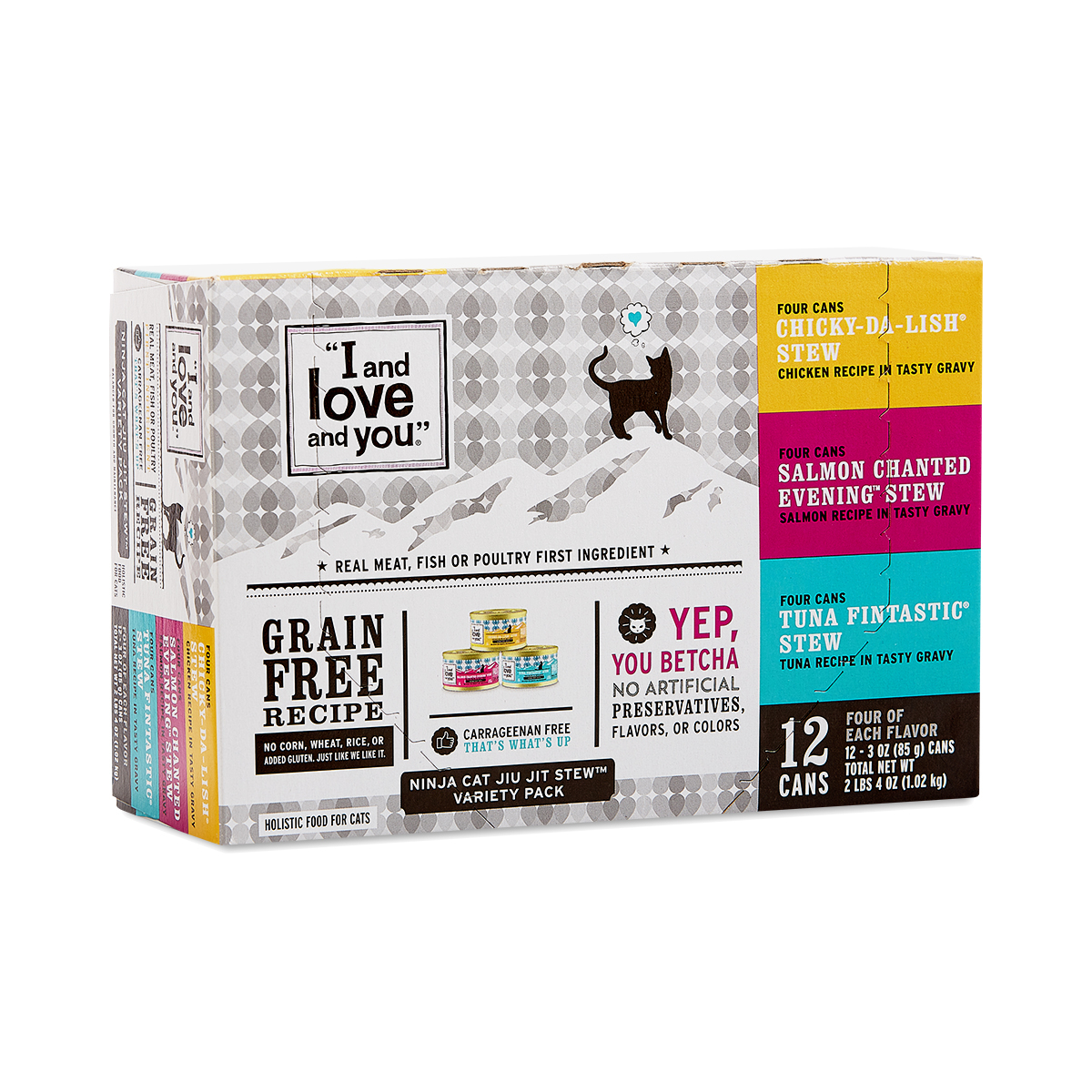 818336012310
Break out the can opener, Human. I think your cat is drooling over this variety pack of tasty flavors. Made with whole, deboned meat and real fruits + vegetables, our grain free, protein-packed recipe will make your cat unconditionally love and adore you. Or, at the very least… stop giving you looks of disdain.
12 cans (3 oz each)
Editing my review
- by
Amanda
I'm not sure how to edit my original review but this is supposed to be a stew and there is VERY LITTLE juice in this food. It's mostly just meat chunks. My cats are not fans of this. (They DO love the pate' of this brand though! It's kinda soupy and runny. Not a thick pate')
My cat loves it!
- by
Megan Hutson
My picky cat loves this brand! I love it because it's not filled with byproducts and it's easy on my wallet.
Kitties didn't like
- by
Ruthann
I wanted my kitties to like this since it's healthier for them, but they wouldn't eat it. Finicky little guys!
My cats LOVE it
- by
Bianca Waked
I am absolutely astounded as to how much my cats enjoy this food--they eat it up!
They like it
- by
ERICA WHITNEY
Good portion
0818336012310
818336012310