Inka Roasted Corn, Original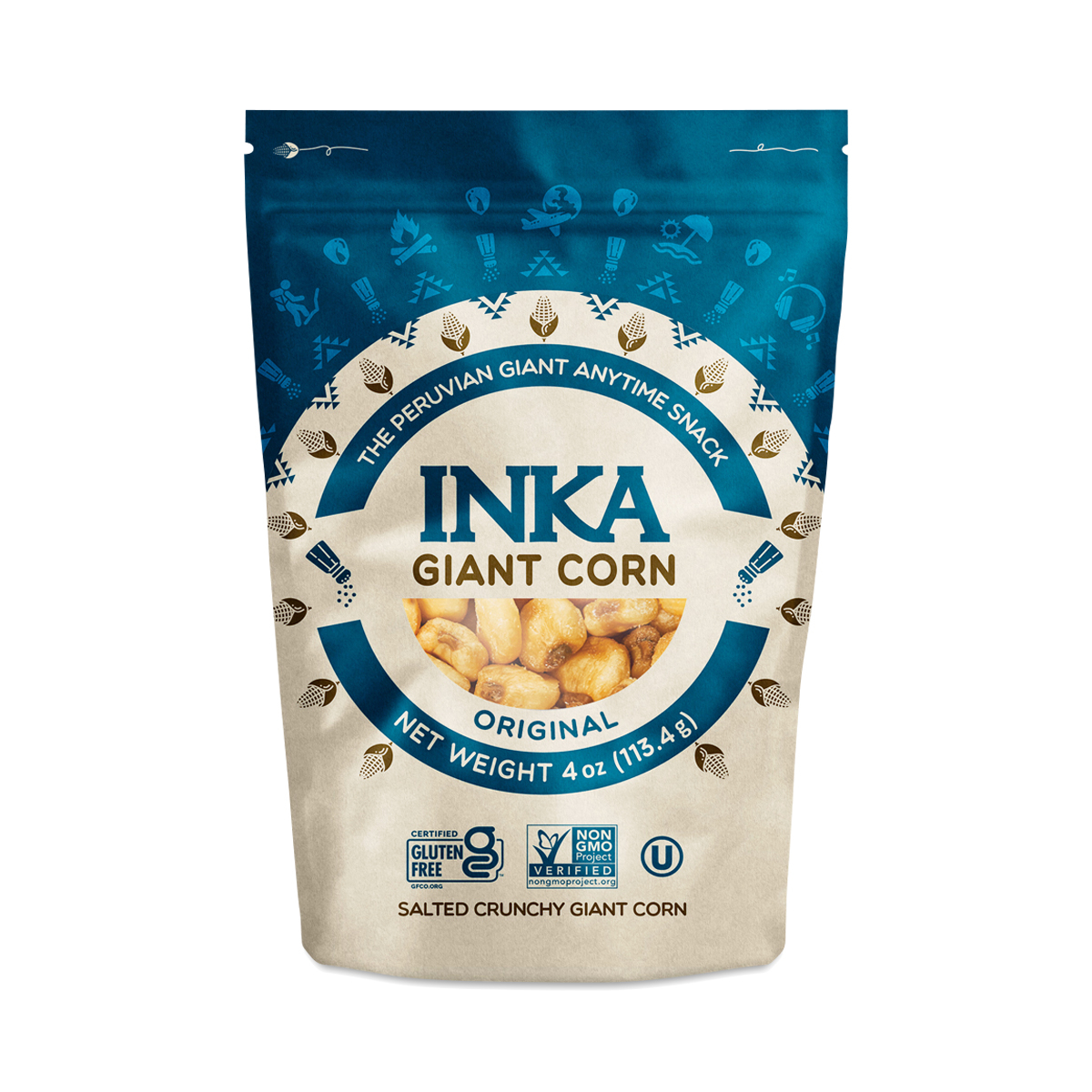 819046000437
Now you can reward yourself with the same imperial snack the Inka rulers used to reward heroes!. Only the largets, finest kernels are used in preparing the roasted Inka corn for a delicious light crunch. Made with Cusco's Giant Corn, grown only in Peru's Sacred Valley of Incas at 11,000 feet. Non GMO, Gluten Free, Vegan, Kosher.
4 oz bag
Crunchy and addictive
- by
Amanda Griffo
Couldn't stop eating them! Love the texture.
I weirdly love these
- by
Katherine Fenster
This snack is so cheap, crunchy, salty, simple and so good. Great to grab a small handful when you want a little salty snack but not overdo it. No weird aftertaste or oil taste. Super simple and delicious.
Peeled tomatoes
- by
Richard Cappelluzzo
I am accustomed to using "San Marzano-- Product of Italy" tomatoes. The quality of Thrive's tomatoes is good but the flavor of the "Cento--San Marzano Tomatoes"--is significantly different and more aligned to my taste expectations. That said--the price of Thrive's product was more than 50% less and that drove my decision to try Thrive's. Until I have used them in all our applications, the jury is still out on a reorder.
Ingredients Listed Incorrectly on Website
- by
Andrea
Although these taste good and I've ordered previously. Now that I won't eat any food with Seed Oils, I read the website ingredients and Palm Oil was the ingredient listed. After receiving I read the actual ingredients and Sunflower Oil is the oil they are made with. Sunflower Oil is a seed oil. Very Disappointed in the misrepresentation by Thrive. And disappointed the product is made with a seed oil -I'll never buy again.
great!
- by
Kayleen Fain
don't break my teeth!
0819046000437
819046000437