Cannellini Beans, Low Sodium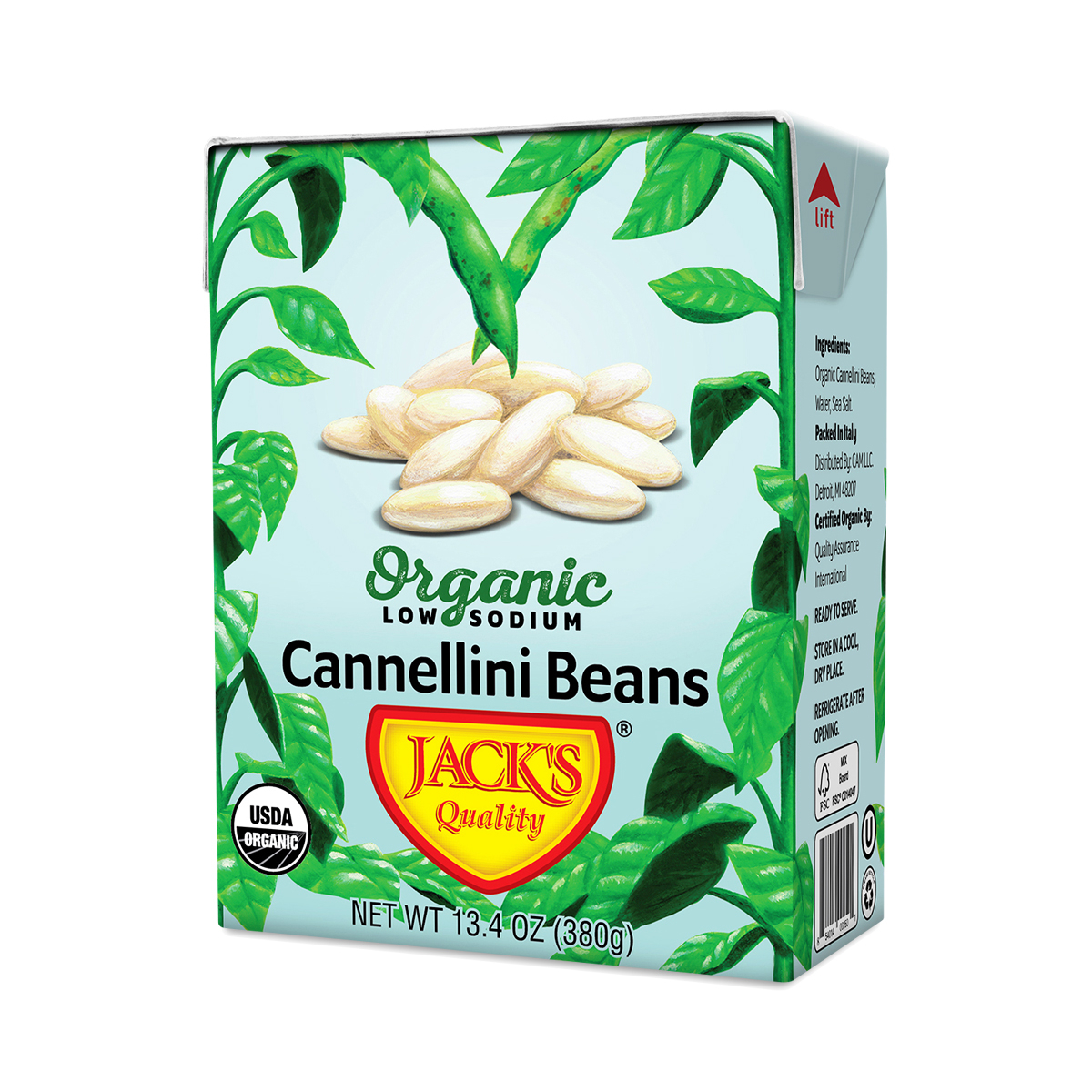 854014002501
Versatile (and low-sodium) cannellini beans from Jack's Quality add protein to a variety of dishes. Make a dip, add them to stews, or simmer with olive oil, cheese, and herbs for a satisfying toast topping.
13.4 oz carton
Great!
- by
Ashley
These were great in soup!
Delish
- by
Marnie
This brand of beans has become my favorite! Easy to open (non-aluminum can), recyclable pouch. My family loves all varieties in our chili, salads and dips.
Beans
- by
Becky Ohrt
YUM YUM .They are so good
Love
- by
Kristin
Love that I don't need a can opener and no more dented cans. These taste good too
Yesss
- by
Keiko O'Brien
So easy and very good
0854014002501
854014002501