Glucosamine + Chondroitin + MSM Supplement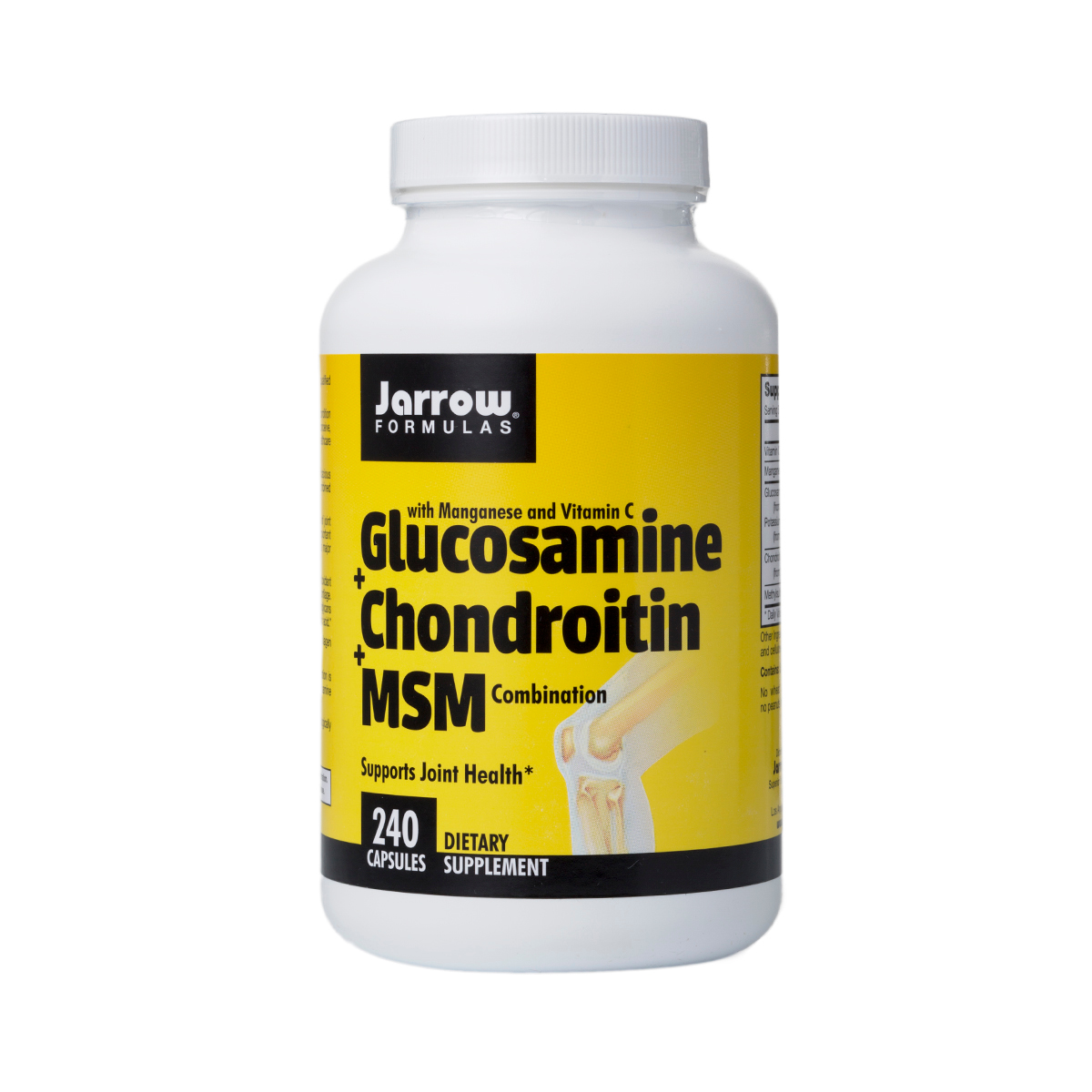 790011190226
Glucosamine plus chondroitin plus methylsulfonylmethane (MSM) equals your joints' new best friend. Whether you're running marathons, hiking trails, or just walking up and down stairs at work, this herbal supplement can relieve tight, achy joints when taken on a regular basis. Jarrow Formulas glucosamine blend is chockablock with all the good stuff your body needs for optimal joint health. The key ingredients are glucosamine sulfate and chondroitin sulfate, which are essential components of joint tissue that produce hyaluronic acid to help lubricate the joints. Jarrow's formula contains clinically relevant quantities of both glucosamine (1.5 g) and chondroitin (1.2 g), which means noticeable, fast relief. Also included in the mix are MSM, which supports healthy connective tissues like tendons, ligaments, and muscle, as well as vitamin C and manganese, which synthesize collagen and cartilage. Each supplement is gluten-, dairy-, and nut-free. 240 capsules in every bottle.
240 caps bottle
On the second or third bottle?
- by
Shayna
My nails are definitely harder, and I'd like to say it's making my joints feel better, but I'm taking a lot of others supplements too on top of chiro visits. I feel like it's still making a difference so I'm gonna keep taking them
good product
- by
annette guerrero
helps with my joints
Good for hips
- by
Vivien
I actually got these for my dog because she had hip problems. I would just put the powder in her food and she would eat it up.
Great product, but have to take so many
- by
Laura Barron
I love this, except that you have to take 4 daily. That's the most I've ever seen. Otherwise, the pills are decent size and easy to take.
For my son
- by
Martha
He really liked them, liked the results
0790011190226
790011190226