Oatmeal, Dark Chocolate Almond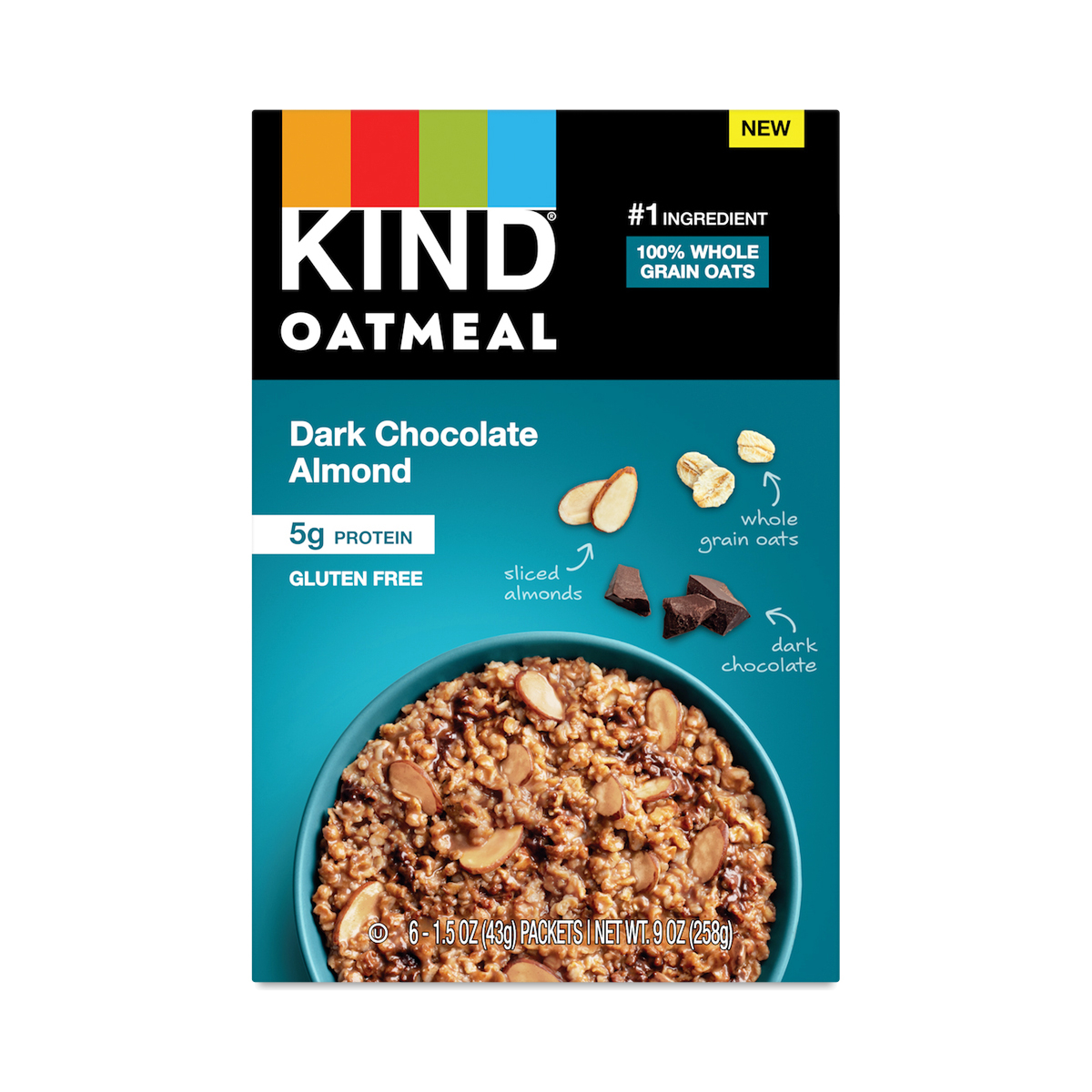 602652288524
Gluten-free oats get decadent with KIND's convenient oatmeal. Toasted almonds and dark chocolate chunks add texture to every bite, and you'll enjoy 5g of protein per serving too.
6 packets (43 g each)
Delicious!
- by
Emily
Love this oatmeal for breakfast! Hearty, sweet , and nutritious!
Love!
- by
Savannah
Love this oatmeal! Great when I am wanting something sweet, but still healthy.
Healthy fast breakfast
- by
Sara
I tried it with hot water but I think I'm good to try my next packet with almond milk see if there is anything different in taste.
It's alright
- by
Faith
Wasn't a fan of this.
Really good oatmeal
- by
Annie Wood
I love all things Kind bars - totally makes sense that I love their oatmeal too!
0602652288524
602652288524