Norwegian Farmed Atlantic Salmon Portions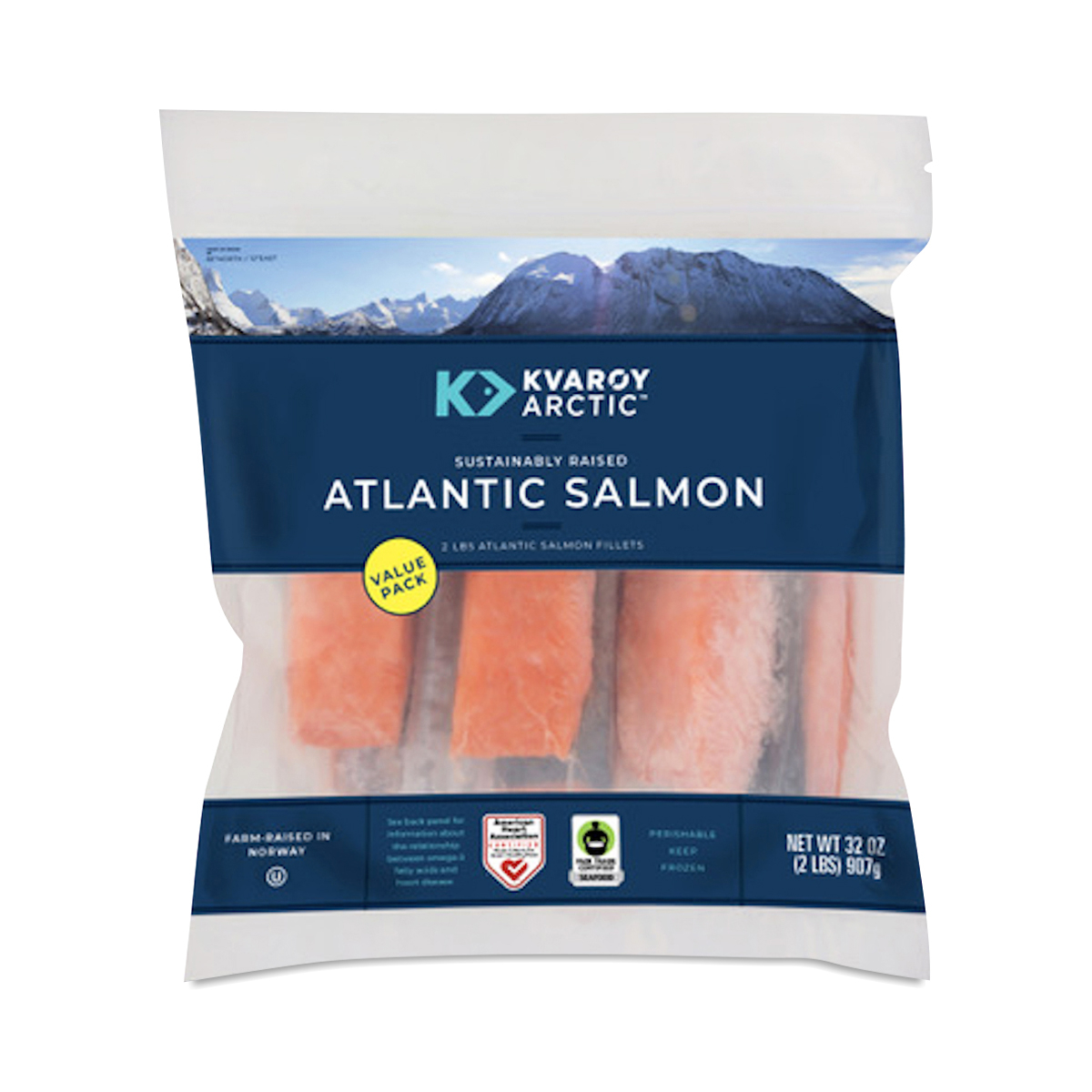 860006905101
Rich in omega's, Kvaroy's Norwegian farmed Atlantic salmon filets feature crisp ocean flavor. This sustainable brand treats the environment with care by removing copper from its nets and following pens 3 times longer than required. One 3.5-ounce serving has over 2,000mg of omega-3s, exceeding the American Heart Association's weekly recommended goal.
32 oz
Favorite
- by
Kimberly
The salmon has been a recurring purchase for me. It's easy, fresh, and a freezer staple. Love how they are individually wrapped as well.
Good flavor and value
- by
Ann
Enjoyed both grilling and baking these salmon portions. Conveniently individual wrapping
Very nice
- by
erika
I liked how these were packaged, and they had a nice deep color to them.
Salmon
- by
Debra
I gave the Salmon a try, it was ok, nothing special.
Good choice.
- by
Kathryn Englert
Perfect sized packaging and tasted good. Highly recommended.
0860006905101
860006905101