Baking Chips, Pumpkin Spice White Chocolate Style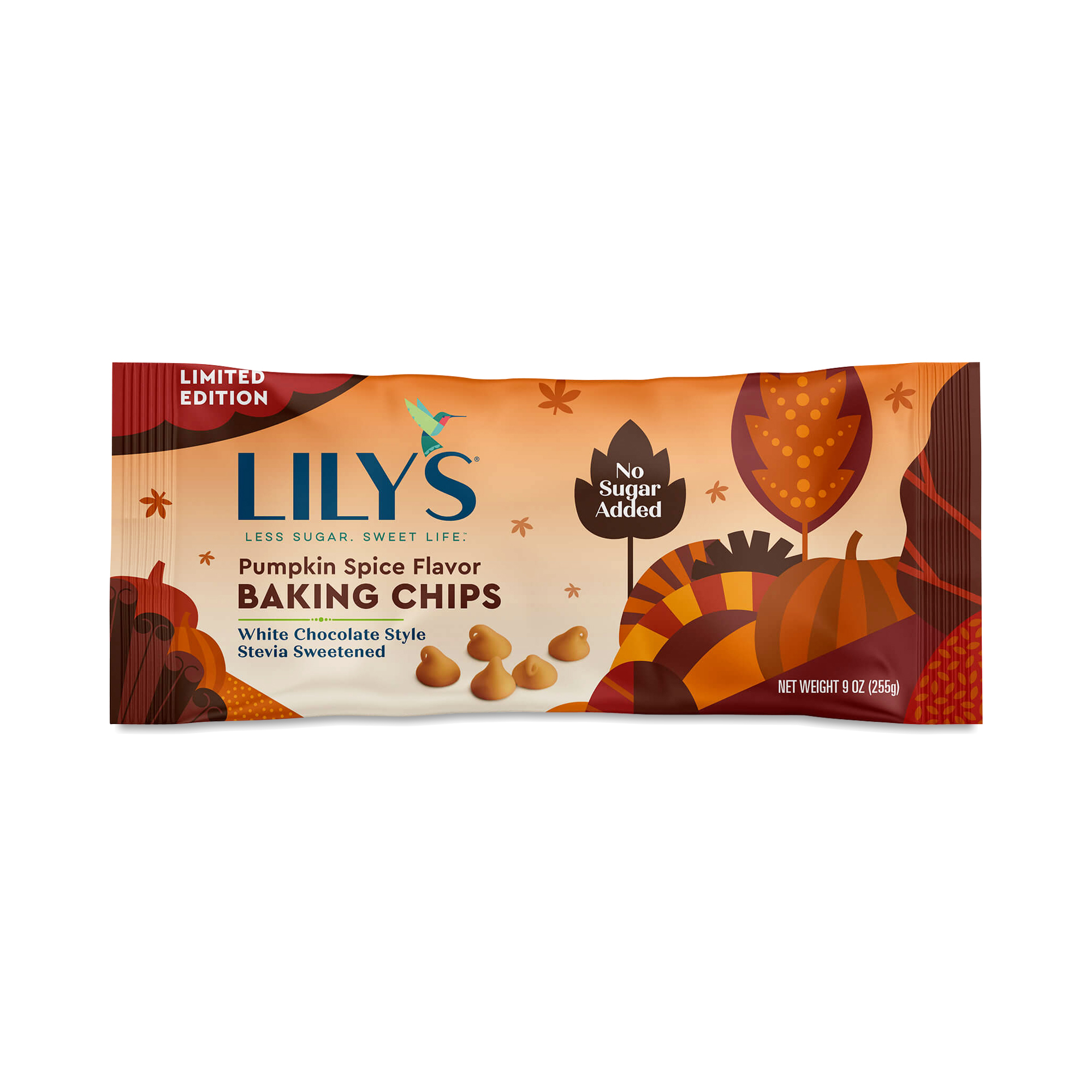 810003461667
Lily's white chocolate-style baking chips add comforting fall vibes to your favorite seasonal recipes. This gluten-free bag is made with cocoa butter and warm spices that you'll crave all season long.
9 oz bag
Melted
- by
Kristen
Not sure why this would be shipped to Southern California in the summer with no cold pack.
Chips Melted
- by
Michelle
When we opened the box the chips where all melted.
A little too sweet?
- by
Riss Vandal
Definitely has a pumpkin flavor, but jsut a bit too sweet and artificiaul. I like this when mixing with dark or milk chocolate chip.s
Lily flavored chips
- by
Candy
Lily's Sweets, Baking Chips, Pumpkin Spice White Chocolate Style
Delicious
- by
Mallory
Lily's Sweets, Baking Chips, Pumpkin Spice White Chocolate Style
0810003461667
810003461667