Extra Dark Chocolate Bar, 70% Cocoa Sea Salt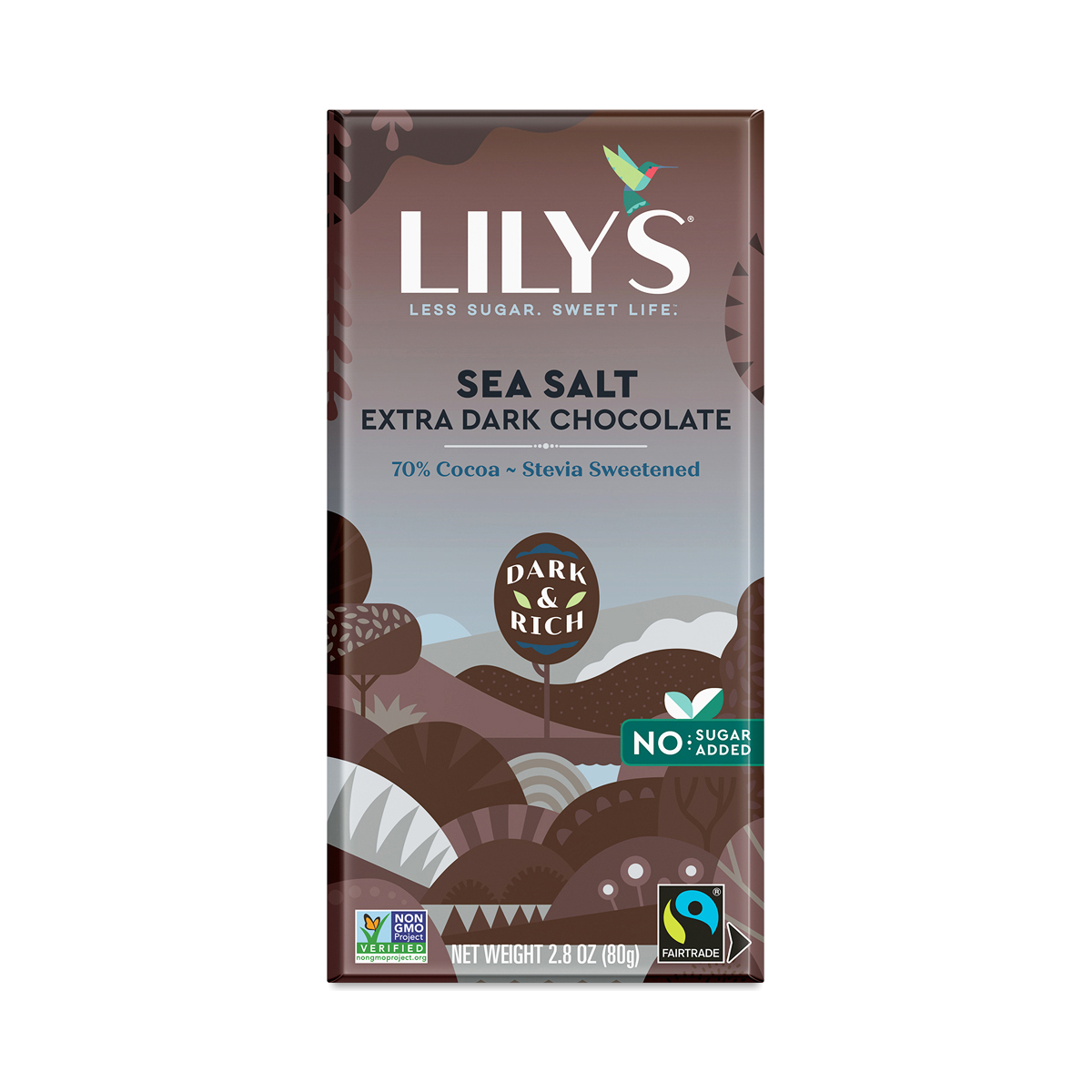 856481003593
Lily's premium bar unites decadent dark chocolate with a sprinkle of sea salt and no added sugar. This treat is botanically sweetened with stevia, which reduces overall calories by 25% compared to conventional chocolate. Now you can indulge in a bar that's vegan, gluten-free, and Fair Trade Certified.
2.8 oz bar
Go to Chocolate Bar
- by
Ashley
If you like dark chocolate, this is definitely for you.
Not for me
- by
Audra Lindsley
Too strong a stevia taste
DARK CHOCOLATE
- by
TINA OR JOHN RONEY
GREAT TASTE, WITHOUT THE ADDED SUGAR. STEVIA SWEETENED IS THE ONLY WAY TO GO.
So good
- by
Whitney
Lily's Sweets, Extra Dark Chocolate Bar, 70% Cocoa Sea Salt
The best
- by
Mireille
Lily's Sweets, Extra Dark Chocolate Bar, 70% Cocoa Sea Salt
0856481003593
856481003593