Red Miso Rice Ramen Noodle Soup Cup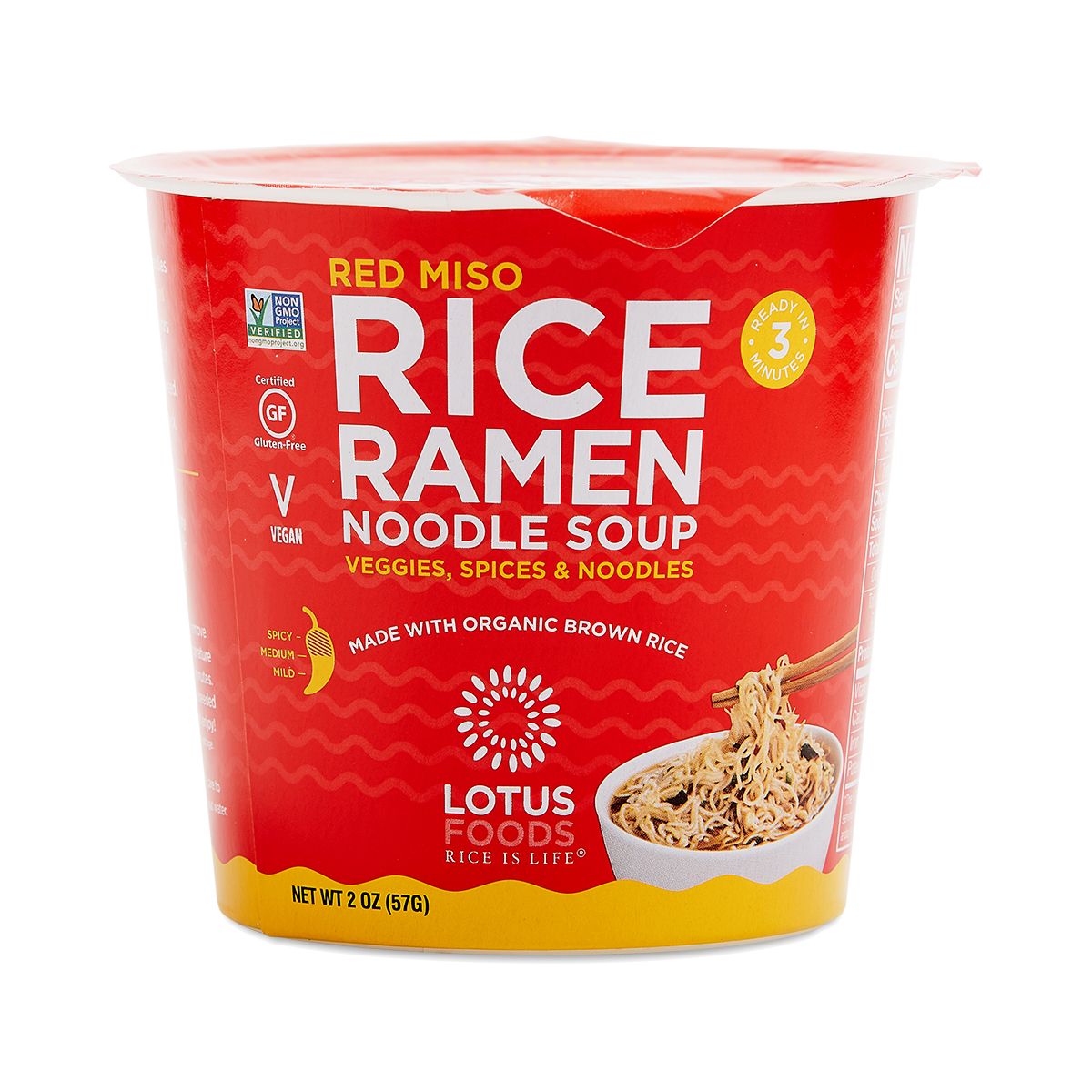 708953651019
If only Lotus Foods Rice Ramen Noodle Soups were around when you were in college! These soup cups are just like regular to-go ramen options but made smarter with whole-grain, organic brown rice noodles and nutritive spices such as ginger, turmeric, and miso. Add hot water and this tasty snack or lunch is ready to eat in just 3 minutes. Gluten-free.
2 oz cups
Good umami flavor, lacked heat
- by
Jessica
Slightly underwhelmed with this purchase. The broth had a good umami flavor, lacked heat and some salt. The packaging advertised as medium heat, but I got no heat. I added green chilies and it helped a lot. The noodles to broth ratio was slightly off, but overall I wouldn't purchase again because of the need to add to the broth to get the flavors I wanted.
Love
- by
Cassie
Better than the usual quick ramen
Lacks flavor
- by
Eden
I liked this, but I had to add to it because it wasn't very flavorful.
Not enough flavor
- by
MICHAEL
The clover was not there, noodles did not get soft enough
Great alternative to traditional ramen
- by
Tracey
My kids love this soup. Better flavor than the cheaper ramen I usually buy in the grocery store.
0708953651019
708953651019