Red Miso Rice Ramen Noodle Soup Cup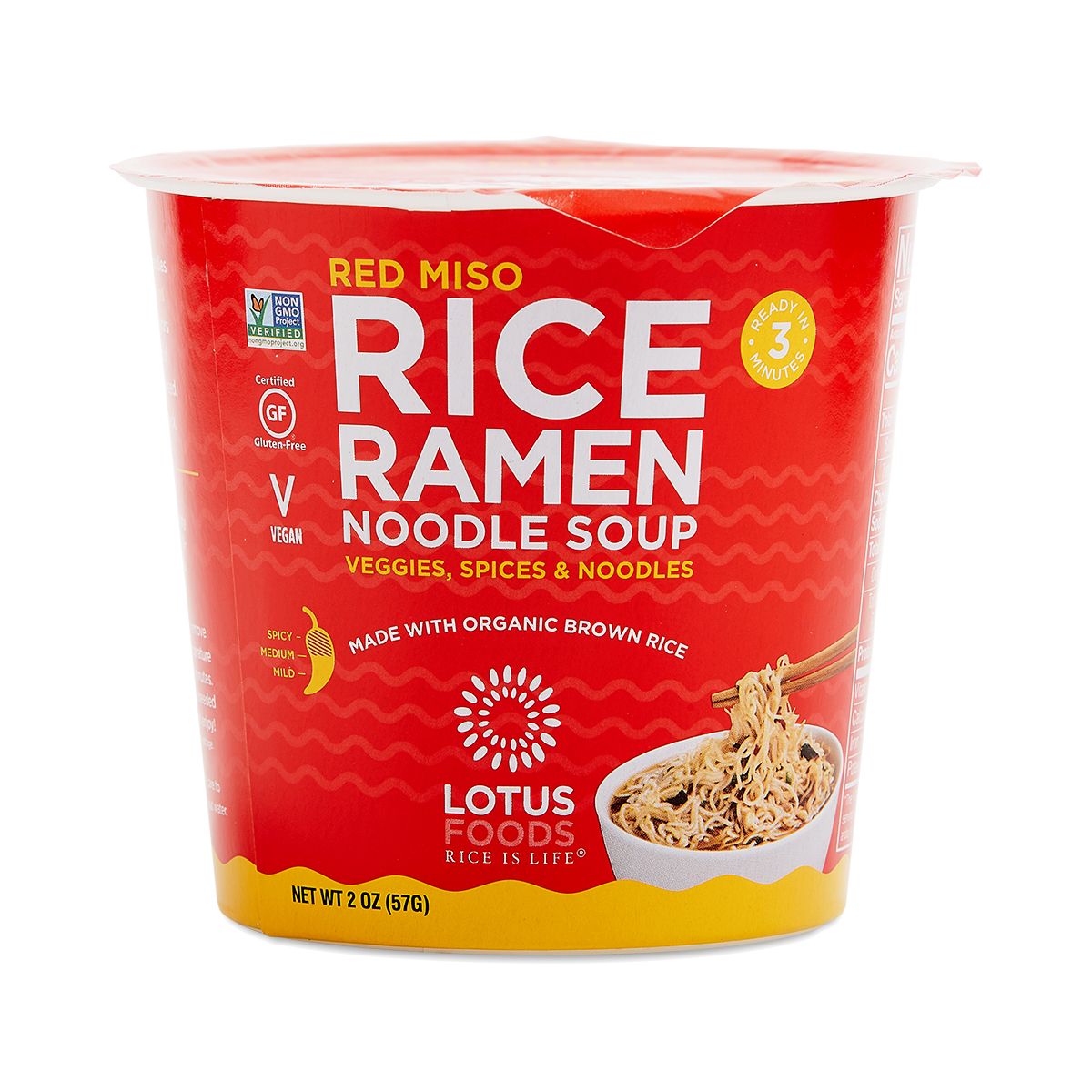 708953651019
If only Lotus Foods Rice Ramen Noodle Soups were around when you were in college! These soup cups are just like regular to-go ramen options but made smarter with whole-grain, organic brown rice noodles and nutritive spices such as ginger, turmeric, and miso. Add hot water and this tasty snack or lunch is ready to eat in just 3 minutes. Gluten-free.
2 oz cups
great quick lunch
- by
Michelle
good flavor takes awhile to cook though
my lifeblood
- by
Asa
best easy dinner for myself when I'm left to my own devices. I add chili oil, a dab of fish sauce, tamari, and some toasted sesame/MCT oiL. Also seaweed, with a side of beef jerkey or ham. yum
Delicious with straightforward ingredients
- by
Lydia Dong
It is nearly impossible to find instant ramen with transparent ingredients. I needed one without sesame and this was it! Like hitting the jackpot. I'm love ramen and this flavor was very good. Not sure what all the other negative reviews are about, maybe they added too much water. I added water up to the water line and found the broth to be flavorful.
won't buy again
- by
Claudia
no flavor
Discusting.
- by
Kyle Hoffman
Nope never again.
0708953651019
708953651019