Eye Cream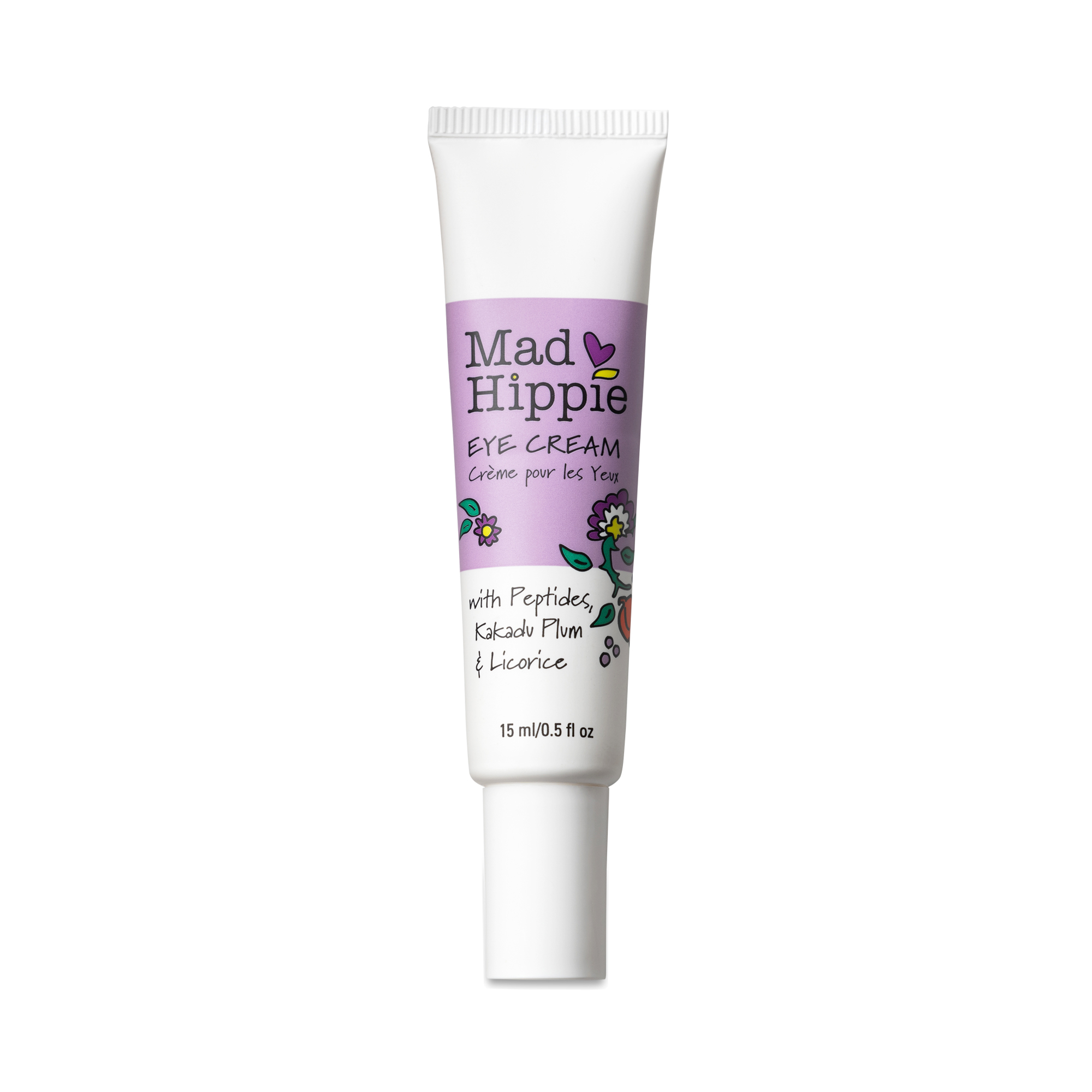 013964127447
To improve the look of undereye bags or crow's feet, try a dab of Mad Hippie eye cream. The formula features peptides and antioxidants and is gentle enough for delicate skin.
0.5 fl oz bottle
Good product
- by
Frances Murray
Actually bought it because the name made me smile. Will keep buying it because of the quality. Works well.
Enjoying the eye cream
- by
Rande Freedman
So far I am really liking the eye cream. It keeps my eyes smooth and moisturized
Amazing quality
- by
Jen
When I recently started going through menopause, I started having extremely dry skin under my eyes. This product works so well to alleviate that dryness and I absolutely love the scent!!
Nice!
- by
Sherry Parker
This is a very silky eye cream. I normally see great benefits with Mad Hippie products so I am expecting great things. I have used it for only a few weeks but I do feel like it reduces puffiness.
You do not need much
- by
Kristen
Mad Hippie, Eye Cream
0013964127447
013964127447