Simmer Sauce, Coconut Korma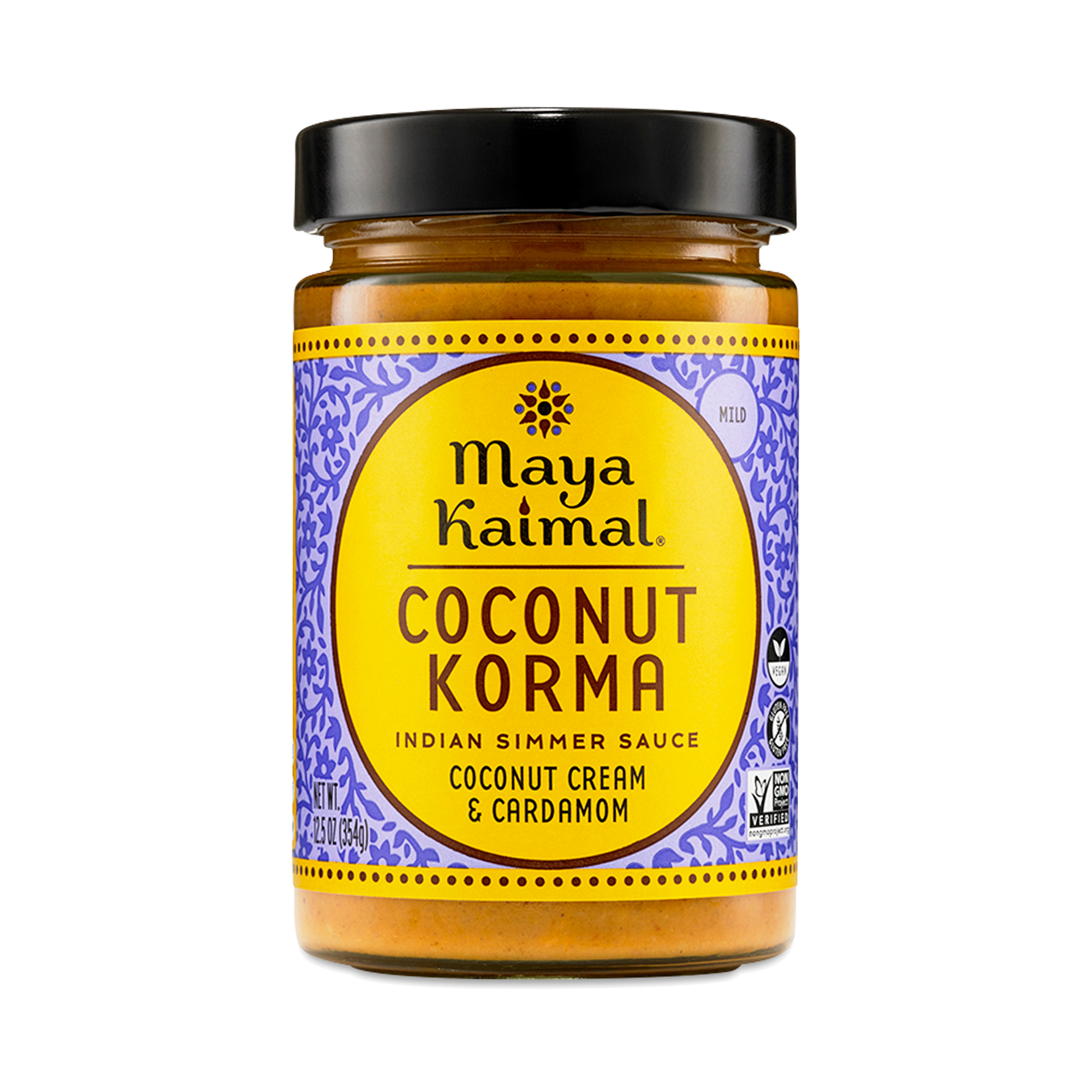 858034006174
Maya Kaimal is known for its flavorful simmer sauces, and the Coconut Korma recipe is a North Indian-inspired gem. Coconut cream adds richness, while cardamom, turmeric, and paprika layer in a gentle heat. The sauce is ready to warm and serve with your favorite proteins or vegetables.
12.5 oz jar
Great for quick meal!
- by
Anneke Dekker
Heating this up with vegan chicken and vegetables is perfect for a quick and tasty meal!
Veggie Korma
- by
Catherine Younger
Love love this sauce. Easy dinner and great flavors. Will definitely buy again.
Too much spice, not enough coconut
- by
Chelsea Berger
Too many warm spices, not enough coconut. What I prefer in a coconut korma is sweetness and creamy coconut. Not a true coconut korma sauce, but overall an okay option that is good for a quick dinner.
Yum
- by
Dawn Bachman
This is awesome with veggies and rice and chicken ,but I am a coconut lover for me I felt it needed more coconut flavor but every one else had no complaints ,will buy again .
Sweet and simple
- by
Kimberly
Super easy to pour in with some chicken and put over some Jasmine rice or cauliflower rice for a lower carb option! I love Indian food and this is an easy option!
0858034006174
858034006174