Simmer Sauce, Coconut Korma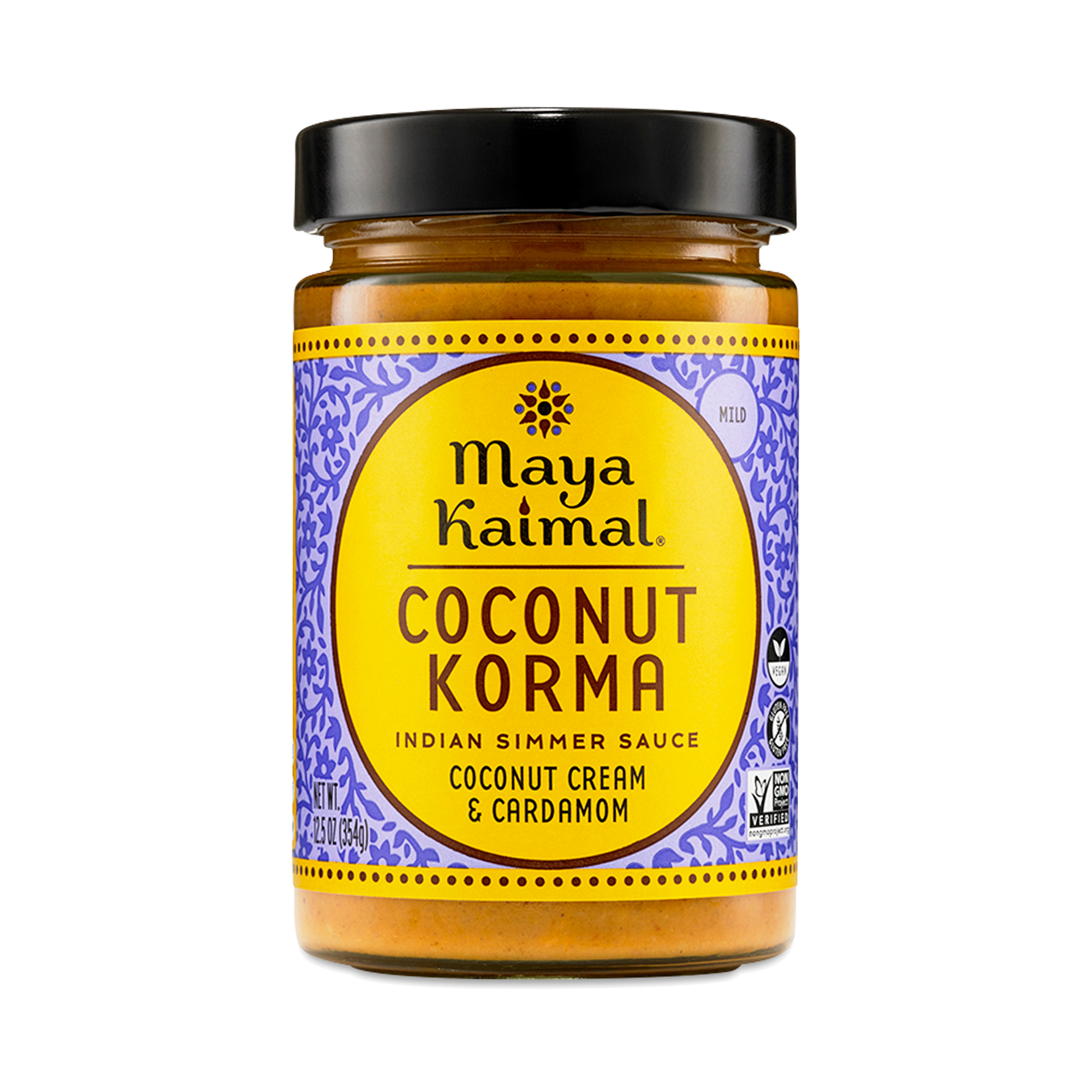 858034006174
Maya Kaimal is known for its flavorful simmer sauces, and the Coconut Korma recipe is a North Indian-inspired gem. Coconut cream adds richness, while cardamom, turmeric, and paprika layer in a gentle heat. The sauce is ready to warm and serve with your favorite proteins or vegetables.
12.5 oz jar
quick and easy
- by
Amanda McCall
this stuff is delicious and makes it easy to create a healthy meal fast!
Our favorite simmer sauce!
- by
Melissa Longsworth
We always have this in the pantry for a quick and easy Indian style dinner. Just dice chicken and add this. It's rich and delicious.
Havent tried yet
- by
Keiko O'Brien
But I like this kinda thing normally
Delicious
- by
Ileana
This is a game changer! It makes dinner so easy and delicious.
Korma sauce
- by
Mary
Flavorful
0858034006174
858034006174