Multivitamin for Women Over 55 2 Pack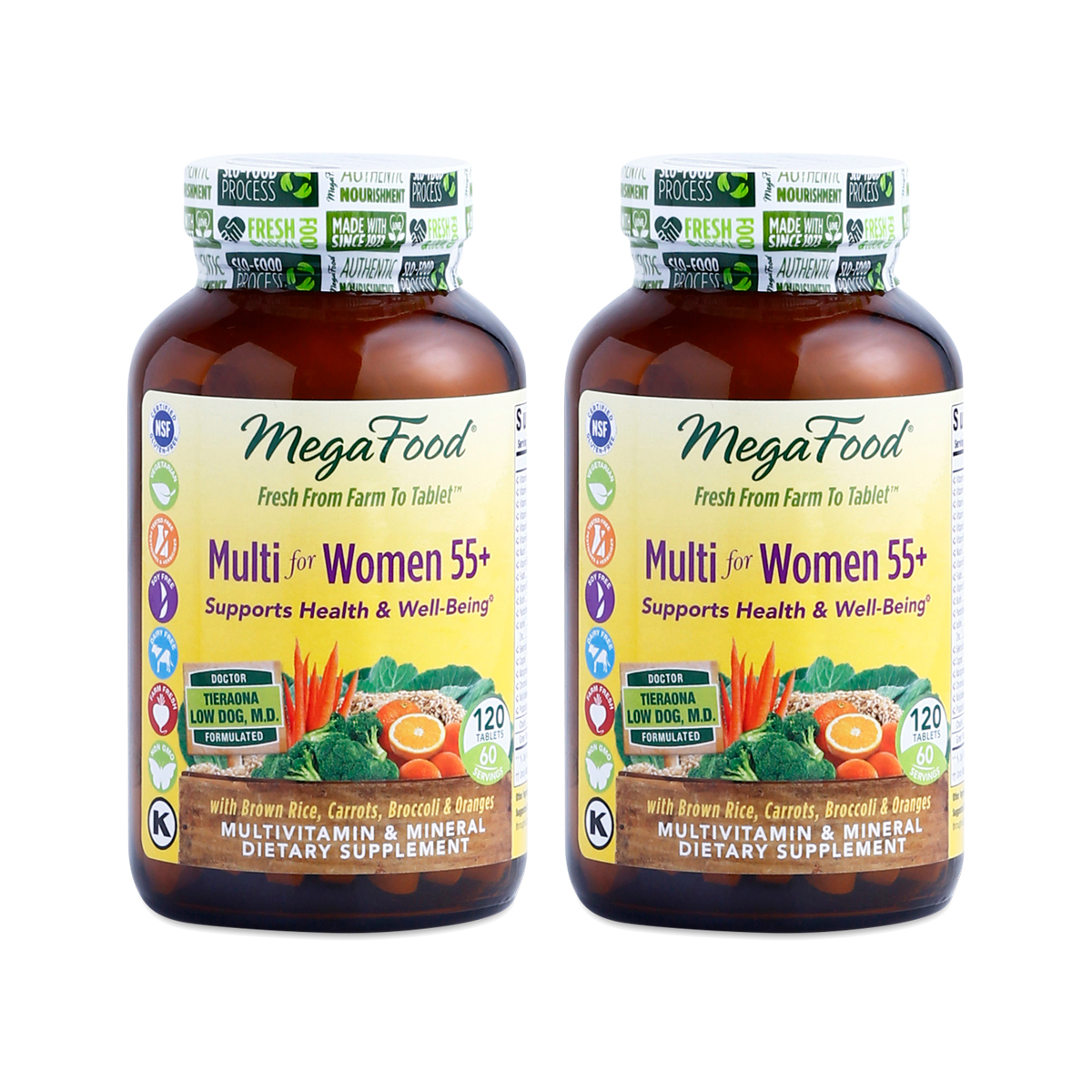 051494103272-2
Megafood multivitamin has 1000IU Vitamin D to support already healthy bones & mood, Zinc and B Vitamins to support normal brain function, and iron & vitamin K free formulation. MegaFood has been improving lives since 1973. They start with whole foods from trusted farm partners to craft each of their FoodState Nutrients, delivering authentic nutrition- far more than the vitamins and minerals alone.
2 bottles (120 tablets each)
Go to daily vitamin
- by
Debra
I break these in half and space them out. They go down easy with no issues and a great deal.
Love this brand
- by
Kate
Approved by my functional dr!
Terrific Buy for Whole Food Multi-Vitamins
- by
Julianne O'Neil
Thrive's price on a single bottle of Mega-Food Multi is pennies cheaper than anywhere else, but getting TWO at this price is fantastic! I'm setting this up for AutoShip I like it so much.
Great!
- by
Tina
Really love these vitamins!
Good Value
- by
CARLA MORRIS
Great value for the quality of vitamin!
0051494103272-2
051494103272-2