Multivitamin for Women Over 55 2 Pack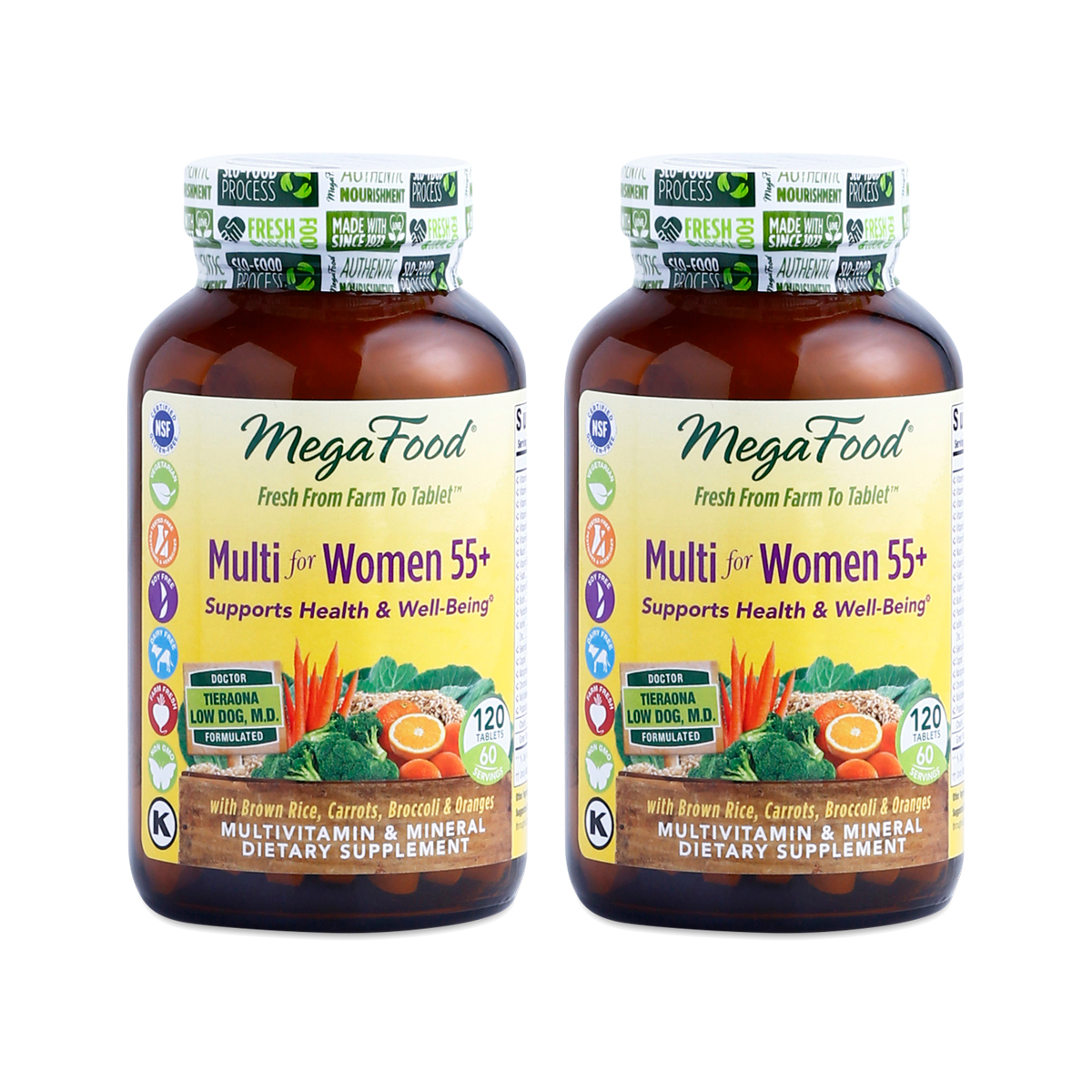 051494103272-2
Megafood multivitamin has 1000IU Vitamin D to support already healthy bones & mood, Zinc and B Vitamins to support normal brain function, and iron & vitamin K free formulation. MegaFood has been improving lives since 1973. They start with whole foods from trusted farm partners to craft each of their FoodState Nutrients, delivering authentic nutrition- far more than the vitamins and minerals alone.
2 bottles (120 tablets each)
Valued vitamins
- by
Erica
Feel it contains complete supplemental value
I love these vitamins!
- by
Sabina M Perrino
I've been taking these vitamins for various months now. They have natural ingredients and have replaced my CVS purchased vitamins. Five stars!
Good value
- by
Vera
MegaFood, Multivitamin for Women Over 55 2 Pack
Whole Food Multi
- by
Kathleen Lackey
I love Megafood, especially their gender and age-specific multi.
Best vitamins!
- by
Christine
Smell good and fresh when opening bottle. Made in USA. I feel great!
0051494103272-2
051494103272-2