Laundry Powder, Lavender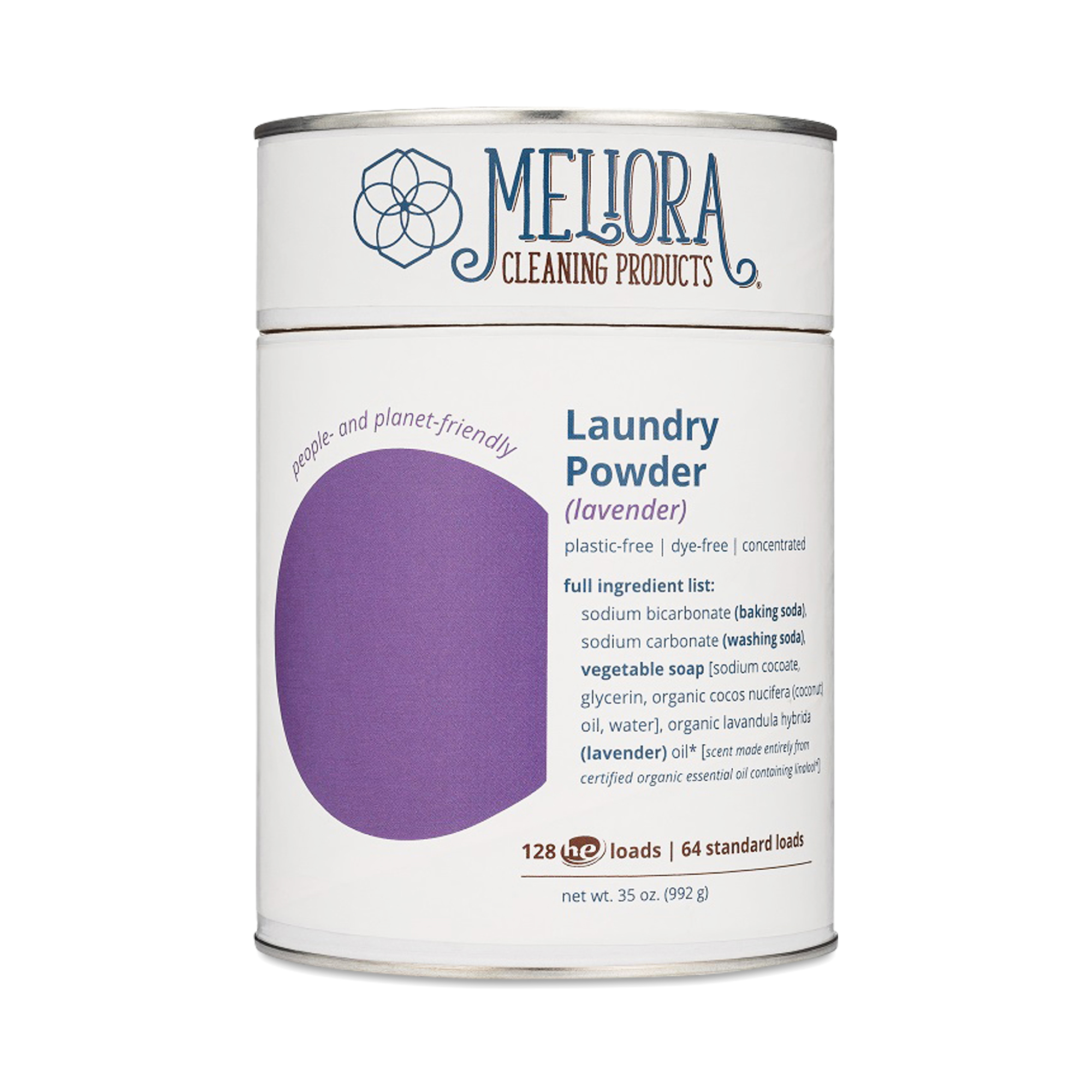 862113000052
Meliora's planet-friendly laundry powder cleans your clothes without the use of synthetic fragrances, dyes, preservatives, or brighters, and leaves a subtle lavender scent behind.
64 oz tub
Does not clean
- by
angela
I've used this several times and it doesn't really have any effect on my clothes. It doesn't even wash off small dirt stains so all my clothes are still dirty. The smell isn't bad but I would not buy this again for it's worth and for the life of my clothes. Wasn't effective in cleaning at all
My New Go-To
- by
Meghan
I did a lot of searching for a clean detergent that didn't get many negative reviews. This was the one I landed on, and I am not disappointed. The only thing I will say is don't inhale while scooping! *cough-cough*
Love this!
- by
Connie Moloney
This smells so good
Smells so good!
- by
Baylee
Meliora Cleaning Products, Laundry Powder, Lavender
Wouldnt buy again
- by
Stephanie
I love that the packaging is plastic-free, but the powder turned into a rock hard cake after using about 1/3 of it. Then I discovered the measuring spoon trapped in the hard powder. Now when i go to use it I have to scrape at it to loosen the powder and the measuring spoon is still stuck like the sword in the stone.
0862113000052
862113000052
Meliora Cleaning Products