Ting Energy Supplement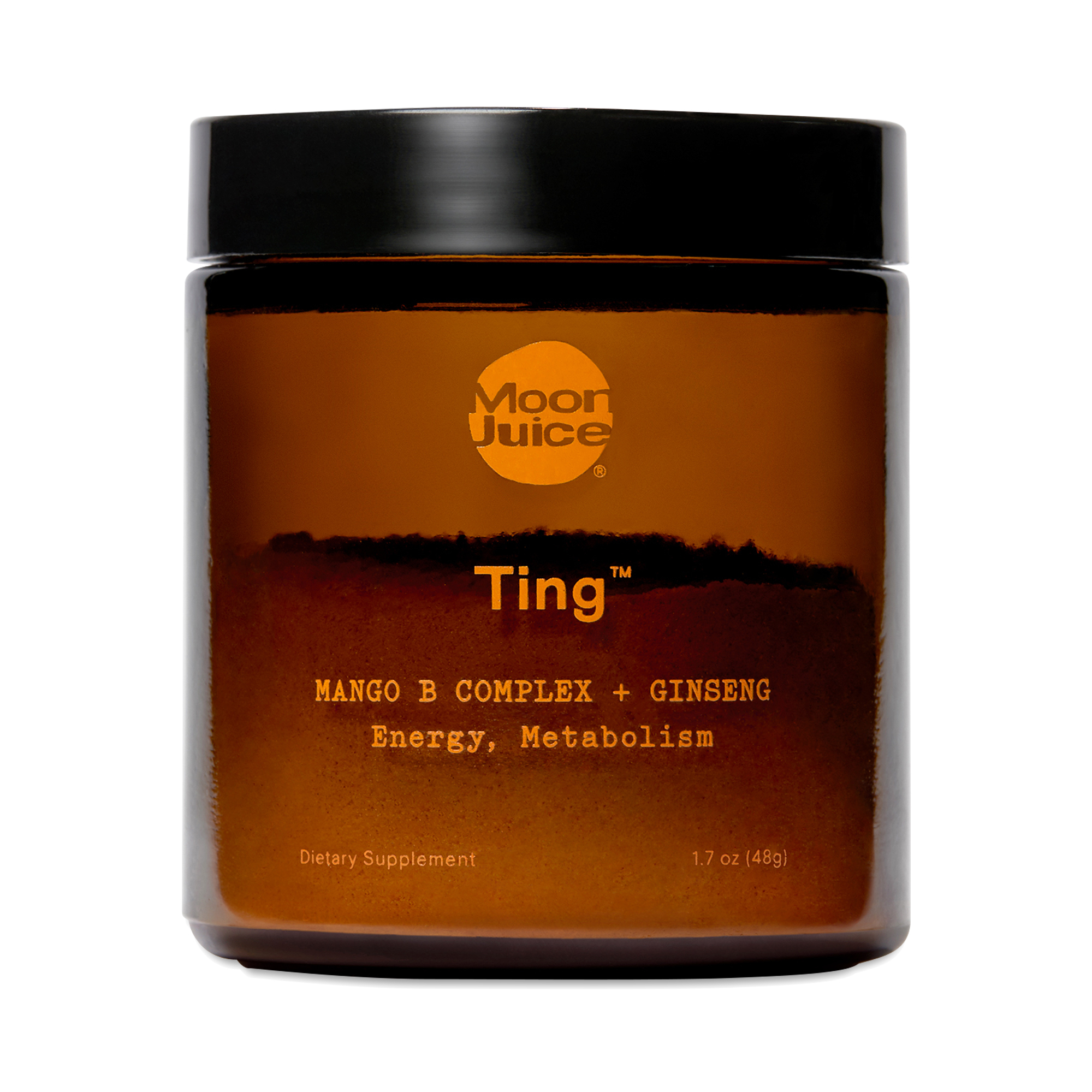 815784022922
Help restore cells for added energy, metabolism, brain function and mood. Moon Juice's formula includes a B complex, methylated B12, and adaptogenic ginseng to help convert fat, protein, and carbs into cellular currency. This sugar-free supplement dissolves in water—and tastes like mango—and may support healthy serotonin levels.
1.7 oz jar
yummy
- by
Melinda
love this product it taste yummy and gives me energy
tastes great!
- by
Sidney Stehle
mood and energy booster!
Gives energy
- by
Daniella Figueroa
It gives a natural boost of energy, and is great in water for taste!
Morning Staple
- by
Wesline
Moon Juice, Ting Energy Supplement
Great Taste, Good Energy Boost
- by
Patty
Moon Juice, Ting Energy Supplement
0815784022922
815784022922