Gochugaru Chile Pepper Flakes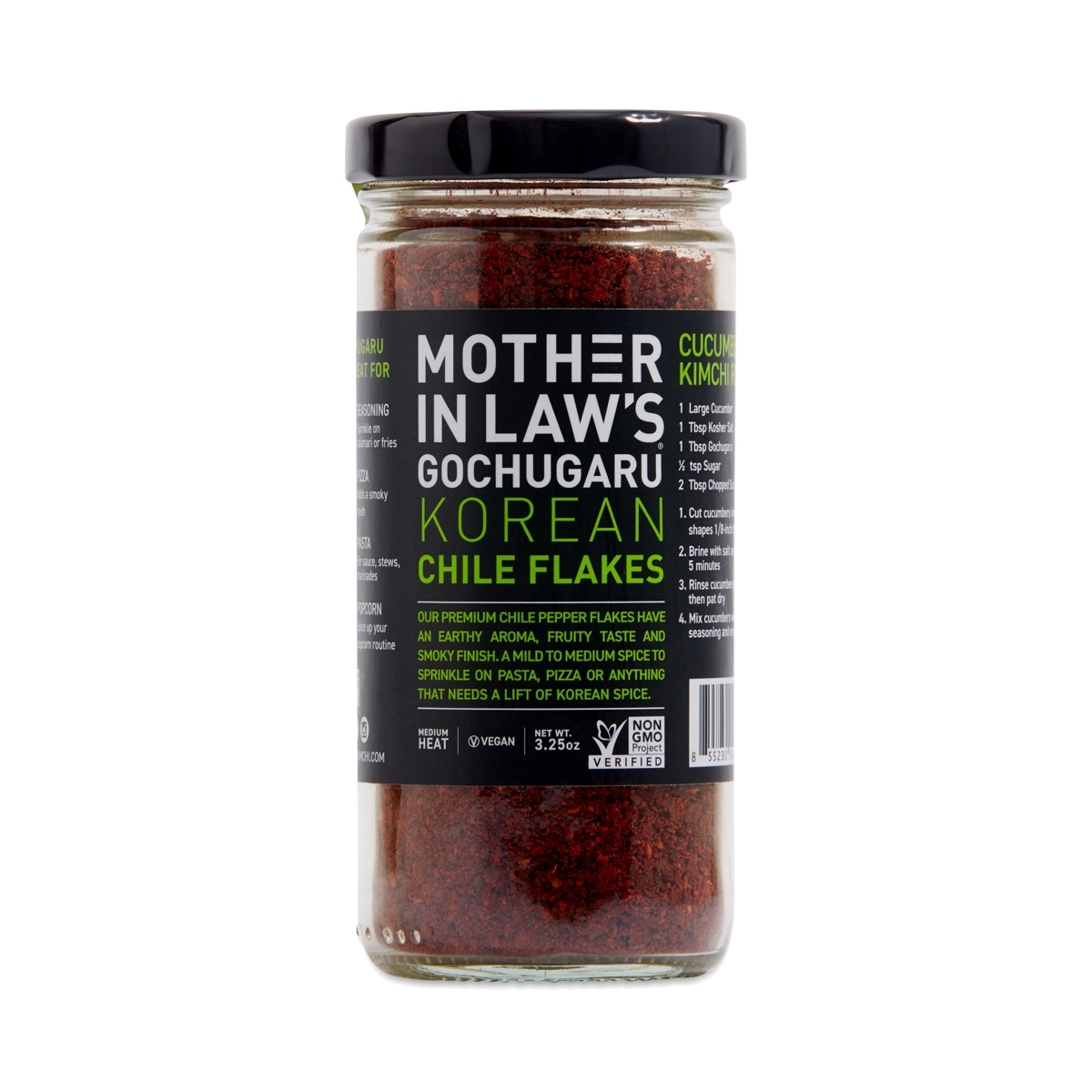 855230002092
The Mother-In-Law's company began with a mission to craft authentic, small batch kimchi using only the freshest ingredients. They've since expanded upon that vision to include other Korean delicacies, like Gochugaru Korean Chile Pepper Flakes. Not all chile flakes are created equal: This gochugaru, for example, has a lovely moderate heat and boasts smoky, fruity notes. It's a must-have if you plan on making your own kimchi, but it also enhances anything that can handle the spice—think jambalaya, tacos, and chili.
3.25 oz jar
Excellent
- by
Lisanne Wirth
Fab and hard to find
So good
- by
Julie
The things you can add it to amazing
Spicy
- by
Ashley
It's so good, just be careful lol
Better than the others
- by
Kristi
I use this when I'm cooking spicy dishes like chili and tacos. It retains its flavor and heat so much better than other pepper flakes.
interesting
- by
Andrea Ryan
Thought it would be spicier. It's not. But it does have a good flavor. Nice on soup, stir fry, and popcorn.
0855230002092
855230002092