Gochugaru Chile Pepper Flakes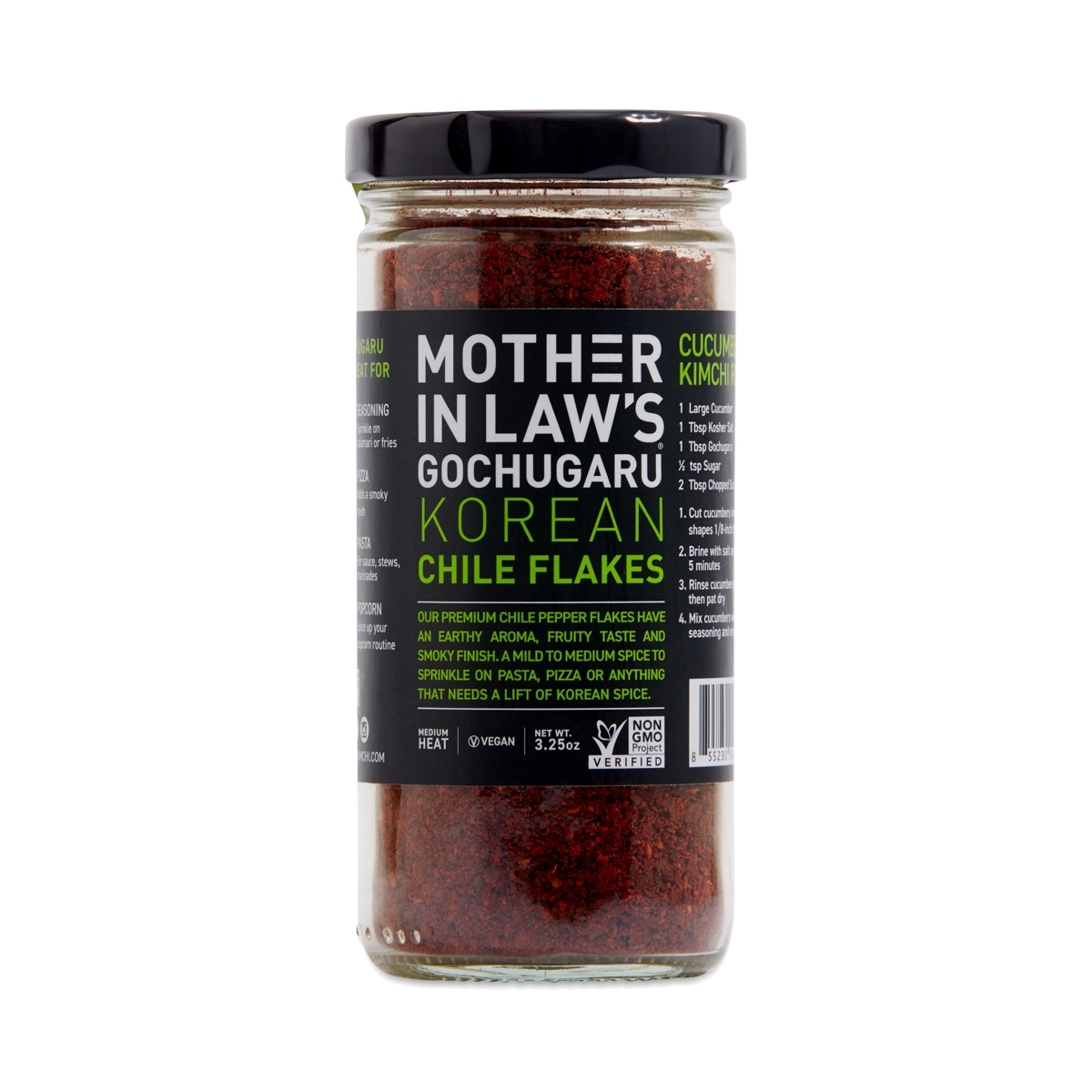 855230002092
The Mother-In-Law's company began with a mission to craft authentic, small batch kimchi using only the freshest ingredients. They've since expanded upon that vision to include other Korean delicacies, like Gochugaru Korean Chile Pepper Flakes. Not all chile flakes are created equal: This gochugaru, for example, has a lovely moderate heat and boasts smoky, fruity notes. It's a must-have if you plan on making your own kimchi, but it also enhances anything that can handle the spice—think jambalaya, tacos, and chili.
3.25 oz jar
Pepper Flakes
- by
Deborah
Love this product when need a little spice to my meals.
Really delicious
- by
Elizabeth
I love making my own gochujang paste with these pepper flakes. My only critique is that they clumped together a bit in the jar, but maybe that's just normal for this kind of pepper flakes. I'm not sure, but I think they're great and have no other comments.
smoky and delicious
- by
Nicole
not spicy but wonderful. i love it on rice and eggs, but you could sprinkle this on everything in life to make it more complex and exciting.
Delicious chile flakes!
- by
Rebecca
This is a wonderful seasoning - we use it with eggs, potatoes, roasted vegetables, noodles, chicken, and rice. It complements so many dishes. We will always keep on hand.
Whoa!
- by
Aimee
I'm familiar with this brand and I gotta say, these flakes have quite the kick - even more so than their gochugang and kimchi. I'm a fan!
0855230002092
855230002092