Super Applicator Tampons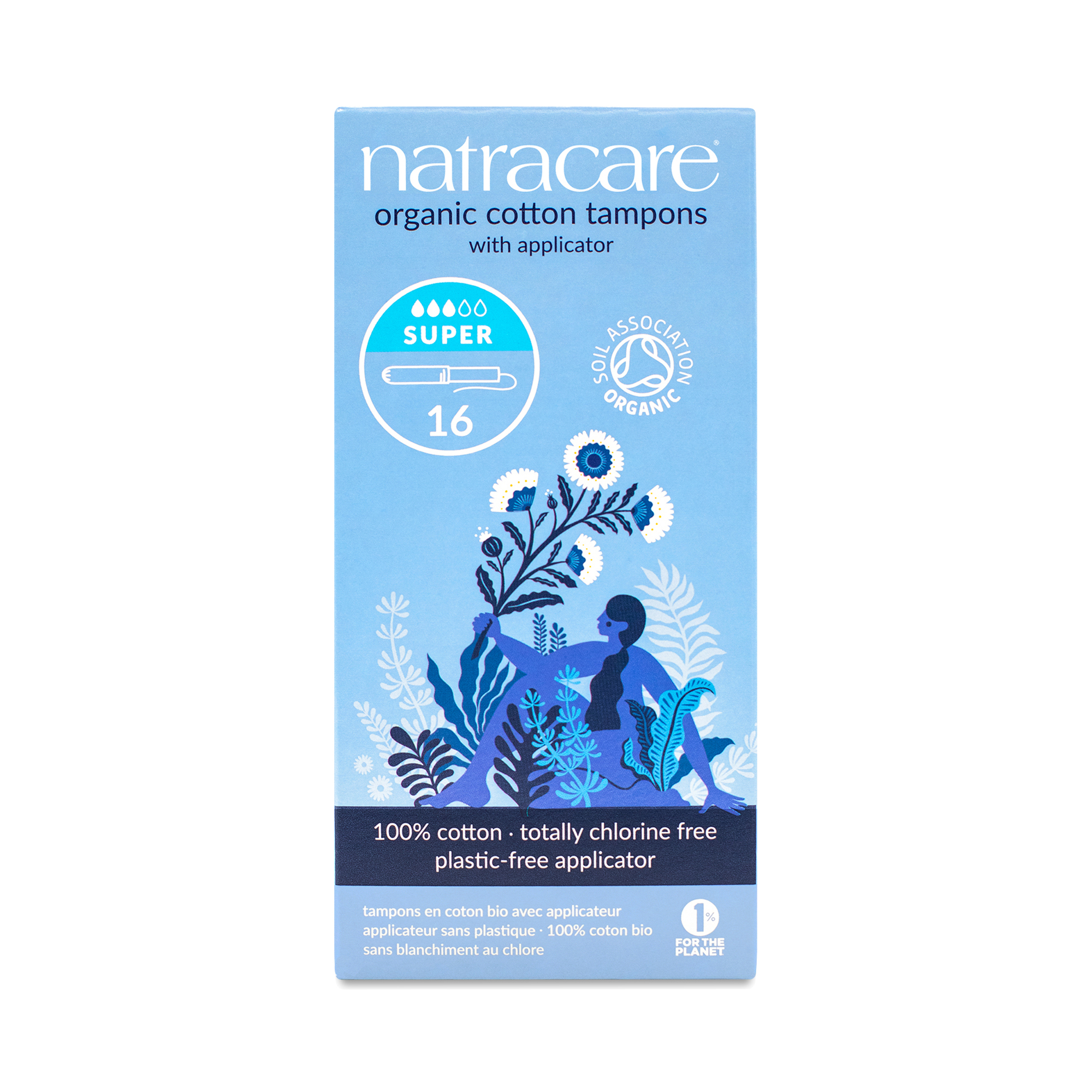 782126009005
The smooth, easy glide cardboard applicator has a rounded, petal-shaped end that makes inserting the tampon easier and more comfortable. The applicator is made from totally chlorine-free, biodegradable card. Natracare tampons are all made from only certified organic 100% cotton and were the world's first fully certified organic cotton tampons. They are non-chlorine bleached and women can be reassured that they do not contain synthetic materials, such as rayon, or chemical additives such as binders or surfactants. Certified organic cotton removes the risk of direct exposure to residues from chemical pesticides and fertilisers used on traditional cotton.
16 count per box
tampons for real
- by
Cheryl Arent
its a lifestyle... non-applicator gals know.
Work well
- by
DeSpirito
Work well
Tampons
- by
Mary Claire Ruckert
These were just okay. I had more leaks than usual with this brand.
oops
- by
Natalie
I didn't realize the applicator is cardboard and nearly impossible to use
Clean, Trustworthy Protection
- by
Ashley
Natracare, Super Applicator Tampons
0782126009005
782126009005