Fermented Iron Food Complex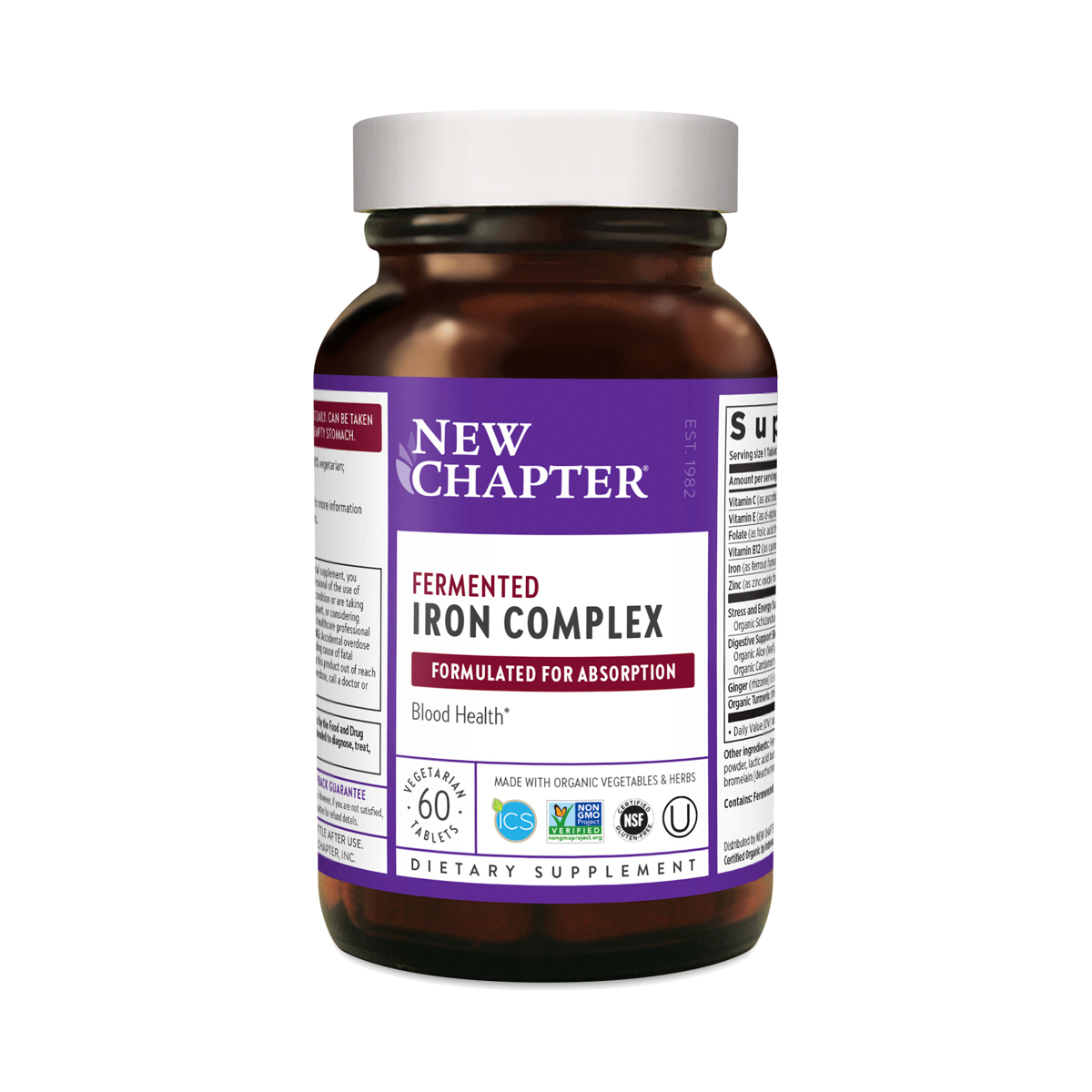 727783006363
Your iron supplement should build your blood, not constipate you! New Chapter's Iron Food Complex is a unique Iron supplement combining the power of fermentation with complementary herbs like organic Turmeric and organic Ginger. Delivering 5 blood bonding vitamins along with fermented iron gives you healthy hemoglobin and myoglobin support your body can feel.* A convenient 1-tablet daily dosage makes our Iron supplement more convenient than messy liquid iron or strong tasting iron gummies. Taken as an iron supplement for women's reproductive health, our gentle-on-the-stomach formulation can support iron needs during pregnancy and during menstruation.* These statements have not been evaluated by the Food and Drug Administration. This product is not intended to diagnose, treat, cure, or prevent any disease.
60 tablets
Good Supplement
- by
Elise
Other iron supplements I have tried have made me constipated. That did not happen with this product
New Daily Vitamin
- by
Lexie
I love the New Chapter Multivitamin. I noticed they do not have iron, so I decided to try their Iron Complex. I love that they are made from real food ingredients and will use these vitamins everyday. I often take them on an empty stomach and have had no problems.
Very satisfied
- by
Brian
Happy with the supplement.
great product
- by
Melissa
no stomach issues
Arrived quickly
- by
Ruthy
Plan to take when I start feeling sick.
0727783006363
727783006363