Organic Coconut Manna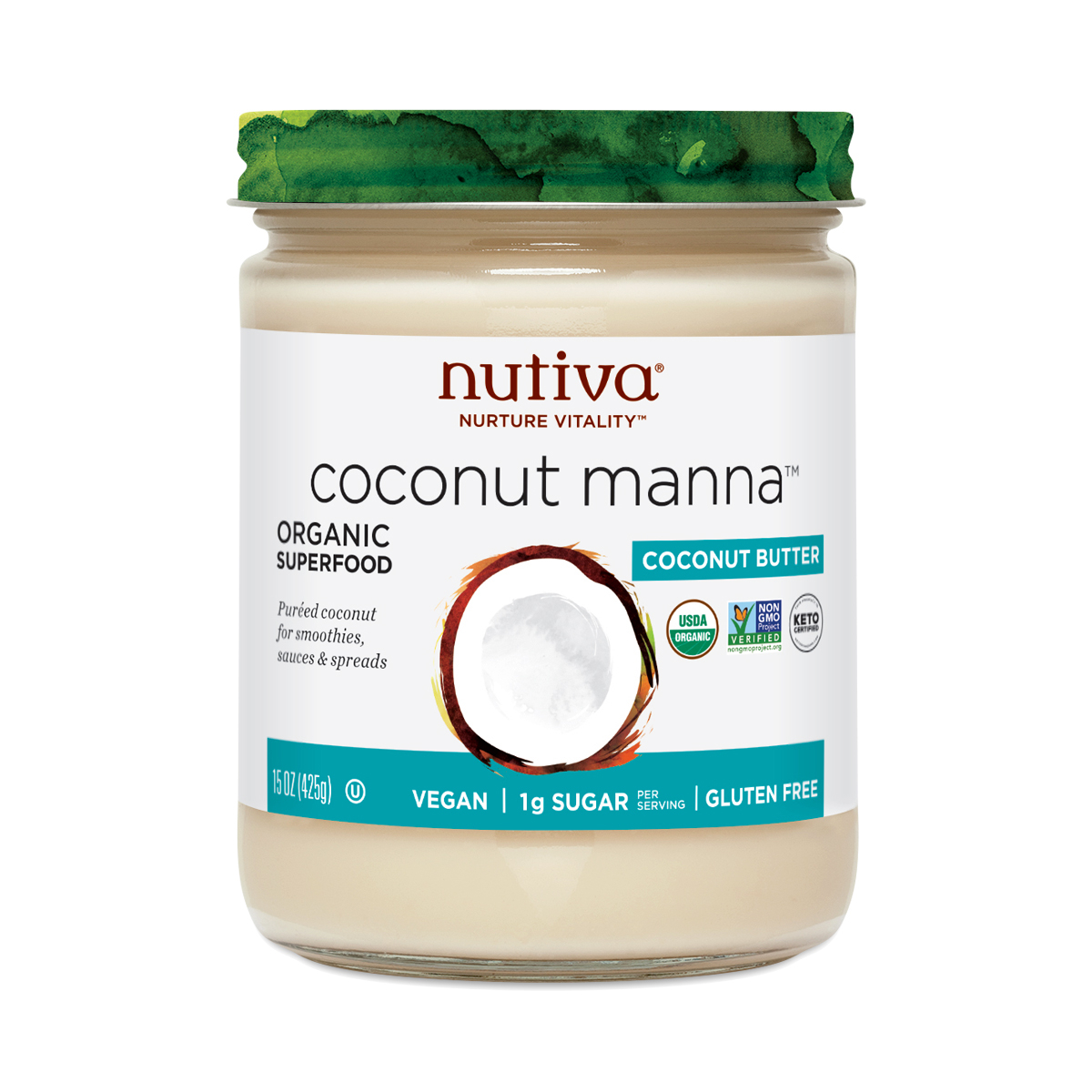 692752311147
Each jar is whipped up from pure, dried coconut flesh, producing a super rich and creamy spread that tastes great on freshly baked bread or used as a healthy substitute in any recipe that calls for butter or cream. It's also loaded with nourishing fats, fiber, and protein, making it a superfood that tastes just as good as it is good for you.
15 oz jar
Organic Coconut Manna
- by
Jacqueline S Daniel
not fond of it, the coconut tasted rancid and we wont be ordering again. Too expensive to have to discard
love
- by
Maggie
this stuff is amazing. for not having any added sugar it sure is a sweet treat!
versatile
- by
Suzanne
helps to make delicious keto coconut cake and frosting.
Ok product
- by
Jacqueline
I was expecting something creamy and it is actually pretty hard. I kept mine in the pantry. I was expecting nut butter consistency and had some great recipe ideas. Now not so sure what to do with it.
Oh so good!
- by
Lori
This is great on toasted English muffins. It has a mildly sweet and creamy coconut flavor!
0692752311147
692752311147