Organic Protein Powder, Vanilla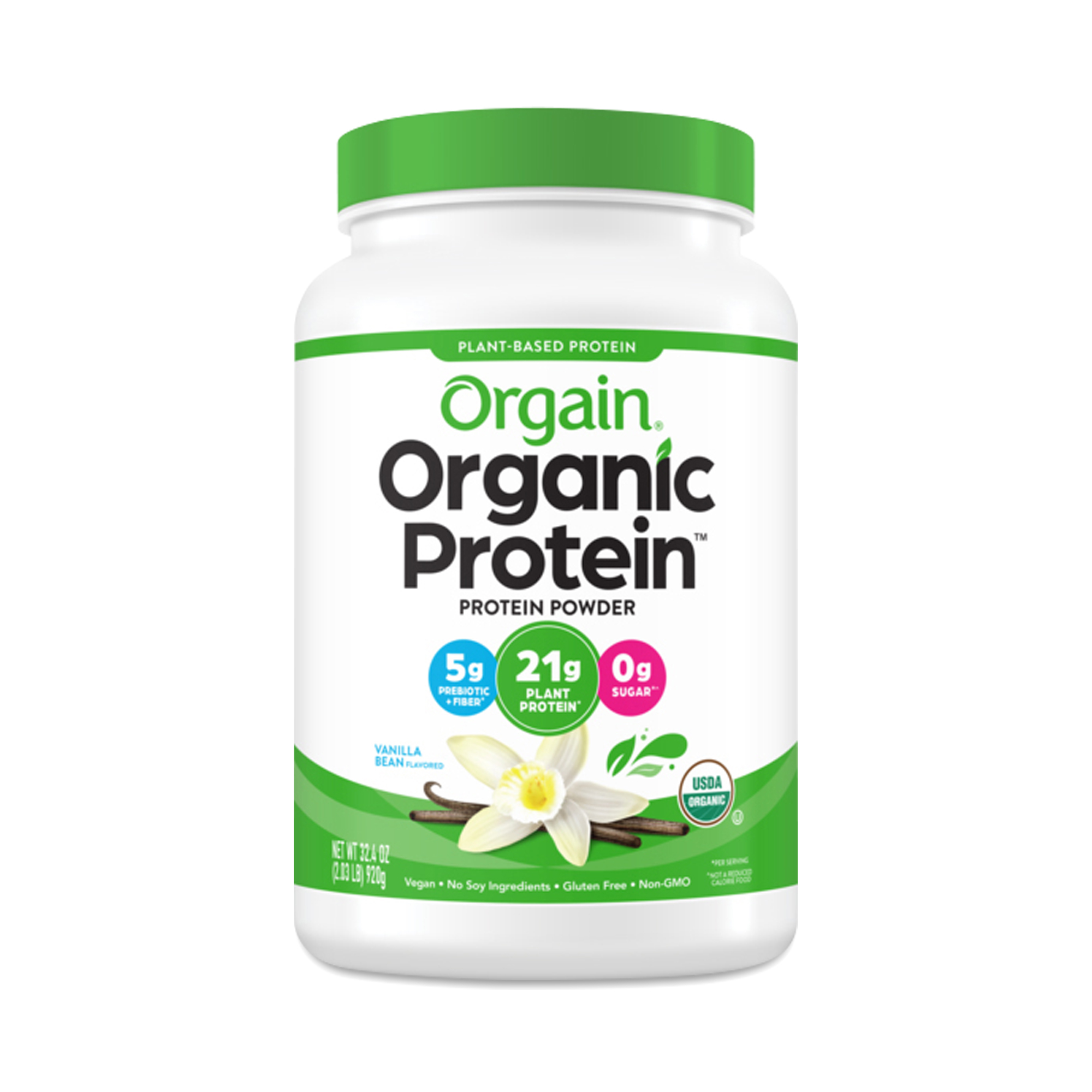 851770003254
Orgain organic plant-based protein powder provides 21 gram of USDA-certified organic protein from brown rice, hemp, chia and pea. Orgain organic protein also boasts 5 gram of organic fiber and just 3 gram of net carbs. Specially formulated to avoid the grittiness and bitter aftertaste often associated with plant-based proteins, Orgain organic protein is the smoothest and most delicious organic protein powder available. These statements have not been evaluated by the Food and Drug Administration. This product is not intended to diagnose, treat, cure, or prevent any disease.
2.03 lb jar
Orgain, Organic Protein Powder
- by
Mandi
was good at the time, I found a product I like better
Beware of sugar alcohols
- by
Kelsey Zehentbauer
The thrive listing doesn't show the back of the packaging label and their listed label doesn't call out sugar alcohols. One use and I immediately had stomach issues and knew there had to be sugar alcohols hidden in there. The product on the orgain website calls it out but not here.
Great
- by
Riley Gramza
Love to use this product often for smoothies and baking!
Tasty, clean protein powder
- by
Makayla
Great clean protein! Perfect for shakes or protein pancakes. I think it's a great price for the amount of product as well
A go-to
- by
MacKenna Butler
I have bought this protein powder so many times and love it! No chalky taste and works well in baked goods, energy bites, oatmeal, smoothie bowls, etc.! Last I checked, though, it wasn't third-party tested.
0851770003254
851770003254