Crunchy Curls, Classic Cheese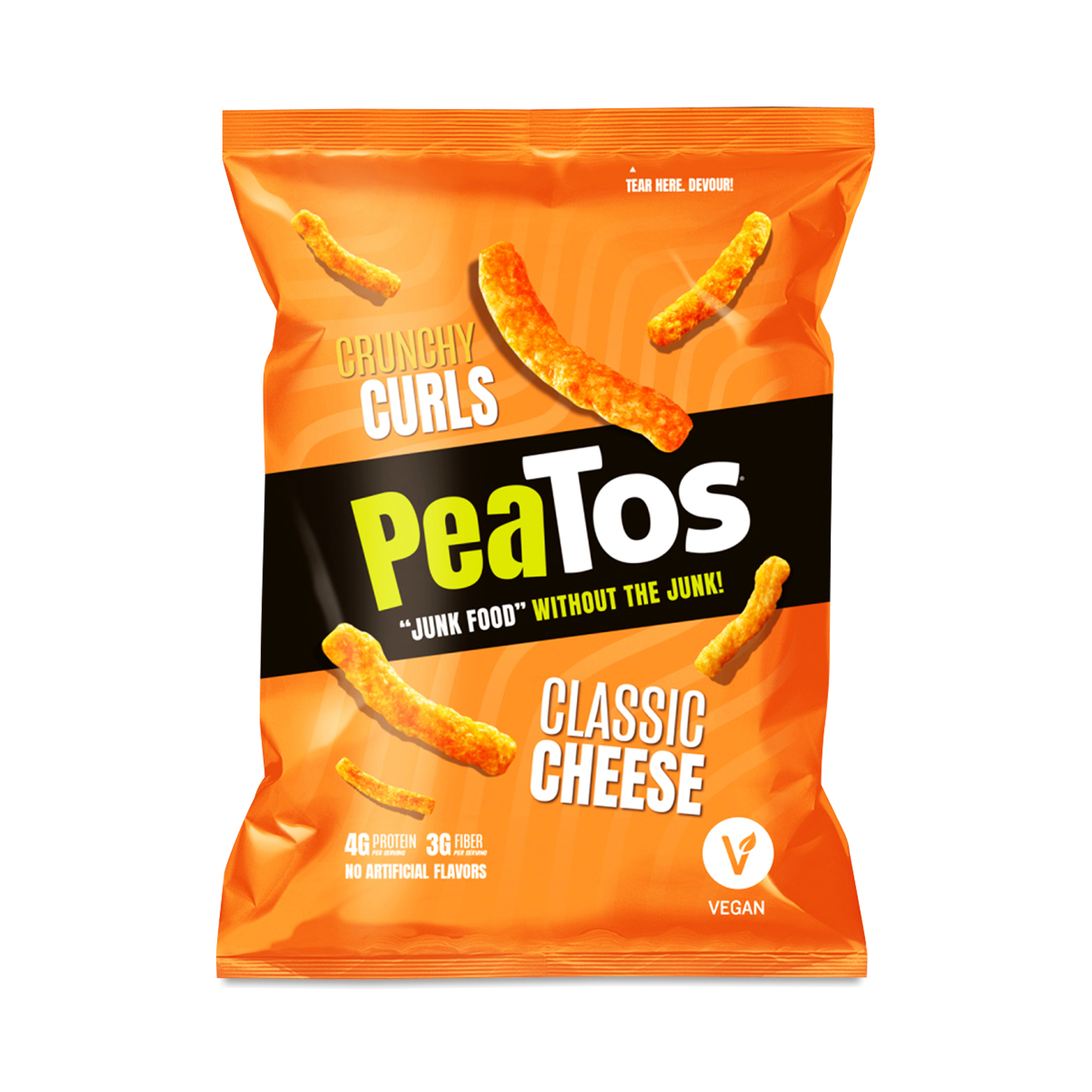 810002410215
Peatos' Curls might taste like your favorite junk food, but this popular non-GMO snack is made from pulses such as peas, lentils, and fava beans—and no MSG, artificial flavors, or synthetic colors. Enjoy 4g of protein and 3g of fiber per serving.
4 oz bag
Loved these
- by
Melissa
My kids were surprised when They tried these, they told me they were so good, and better than cheetos. so kid approved
Good alternative to the name brand
- by
Arman Tarkhanian
Tastes pretty decent and it's actually filling and has some nutritional value. I just wish it had better quality oil otherwise I'd eat way more of it. Sunflower and safflower oil are not good, even if high oleic.
Mixed reviews
- by
Kathryn
I'm not a fan, but my son is!
Love These
- by
Alisha
We buy these regularly. We always had a weakness for this type of snack, but are trying to avoid corn products. You get used to the slightly legume-y flavor and they get addictive fast.
Kids Love Them
- by
Kathleen Nin
Both of my kids love these. An extra way to get protein through their snacks
0810002410215
810002410215