Cheddar Cheese Balls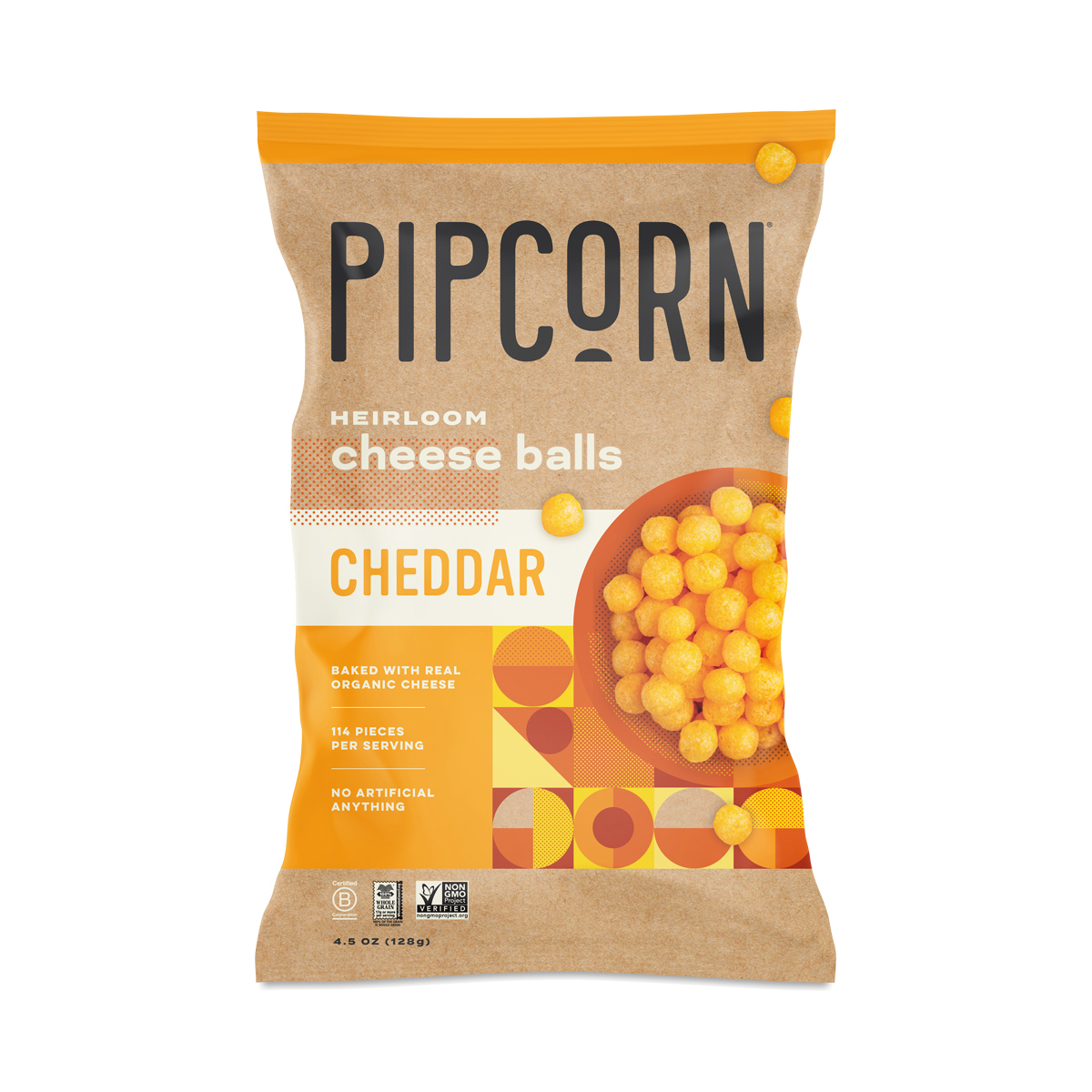 854934004852
Crunch on a baked savory snack made with non-GMO heirloom corn and organic cheddar cheese. With no artificial flavors, these puffs make for a better-for-you indulgence.
4.5 oz bag
These grow on you
- by
Aimee Sears-Sutton
At first bite, I did not like them. I thought they lacked flavor (big time) but as the bowl sat with me and I kept munching on them, they grew on me. Not the worst puffed crunchy snack I have had that is GF but wasn't the best either.
ADDICTING
- by
Erin Weisberg
SO good, so addicting, and can't put them down!
Popcorn Cheddar Cheese Balls
- by
Patricia I.Carter
I LOVE regular grocery store cheese puffs...... but these are absolutely delicious. Will be buying these instead of others.
Cheesy and addicting
- by
Sarah Garcia
Love pipcorn products. Love the cheeseballs. Taste really good
decent
- by
Asa
a little strong/heavy though. we prefer white cheddar.
0854934004852
854934004852