Pesto Mayo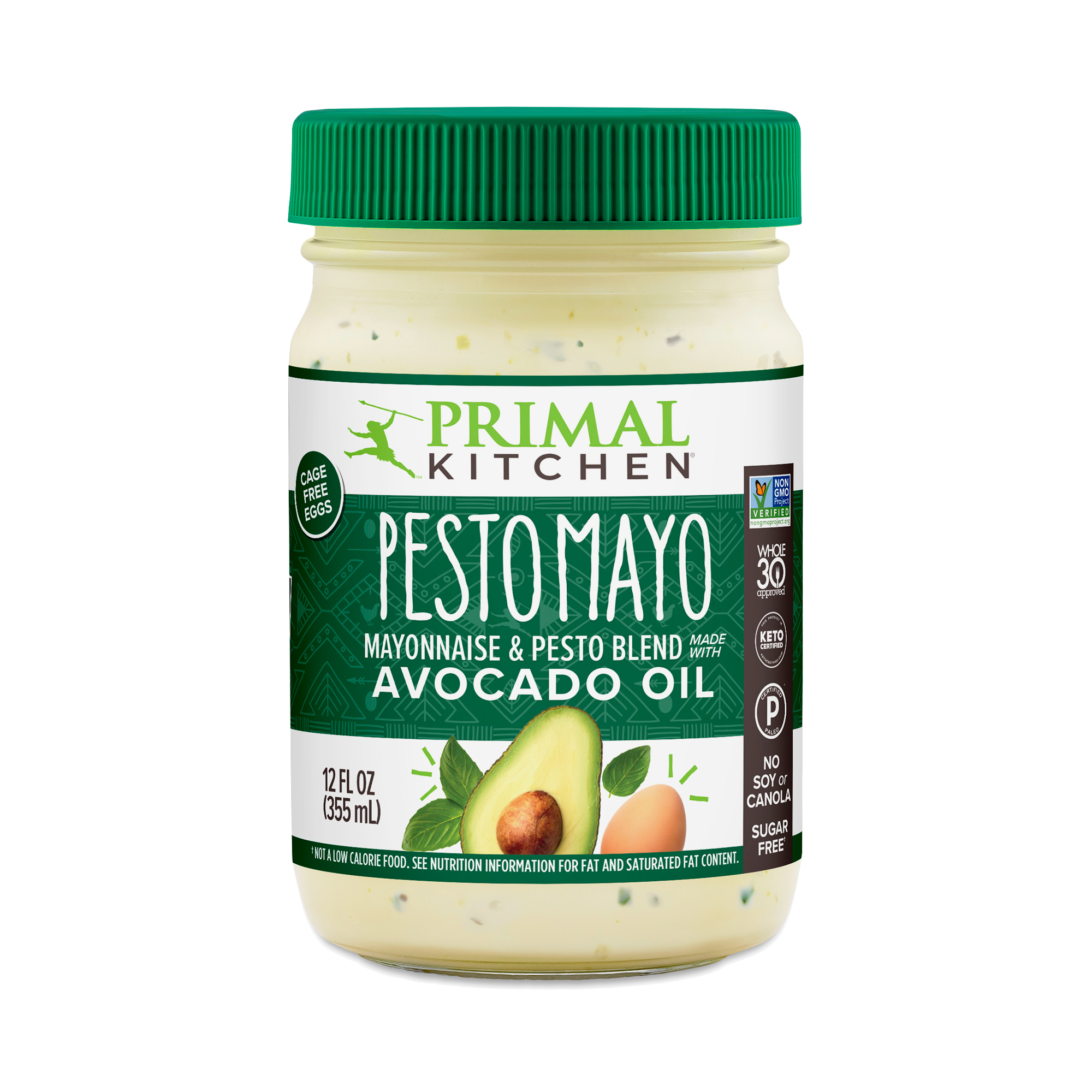 850004639429
Primal Kitchen's Pesto Mayo is a bold, creamy condiment that'll perk up sandwiches, dips, and more. Whole30®-, paleo-, and keto-friendly, this spread blends up avocado oil-based mayo with vibrant pesto.
12 fl oz jar
Perfect blend of flavor
- by
Judy Knowlton
Loved this as a sub for regular mayo
I usually LOVE Primal Kitchen...
- by
Courtney
Primal Kitchen, Pesto Mayo
Oh yum !!
- by
Marie Taylor
I used this mayo to make a bulk batch (my lunches for the week) of tuna salad. It was a nice flavor change.
perfect condiment
- by
Jillian Street
This is a great spread for sandwiches, it adds so much extra flavor!
made me gag
- by
Lindsey
I think some individuals could acquire the taste. It's strong and yet nothing I can pinpoint. I tried mixing it with a ton of Greek yogurt and it just overpowers with the weird-what-is-that-taste taste. It also didn't seem sealed which I read on here. I'd like to put this purchase in the never again category.
0850004639429
850004639429