Seasoning, Garlic & Herb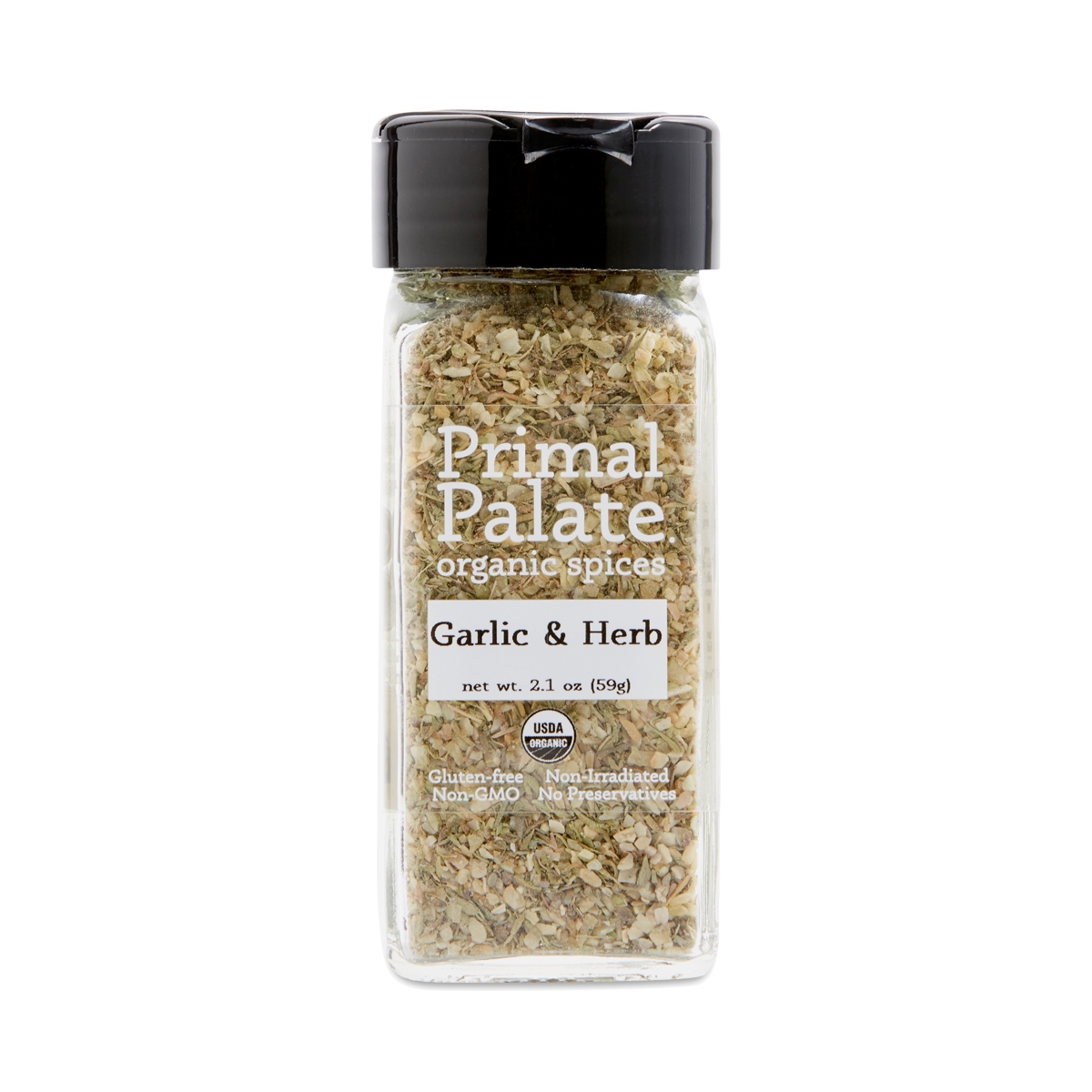 016745737521
This spice blend tastes great on just about any dish, although it's perfection for poultry. This wonderfully balanced blend is a great way to enhance the flavors of your daily meals.
1.9 oz jar
Great flavor
- by
Brigitte
This has great flavor and you use it on anything. I even use in my scrambled eggs.
So good.
- by
Samantha
I love it. Will be buying again.
Great All-purpose Seasoning
- by
Cheryl West
I love Primal and this is a great all purpose option for adding flavor to meats, veggies, or side dishes.
Pantry Staple
- by
Phyllis Munckton
This is part of my seasoning regime, tasty and can be used on so many things
terrific garlic and herb flavor
- by
Leslie
This Paleo blend elevates all dishes where you'd like to add a lovely garlic and herb flavor. None of the enhancers you find in some other blends.
0016745737521
016745737521