2-in-1 Organic Shampoo & Conditioner, Lavender & Mint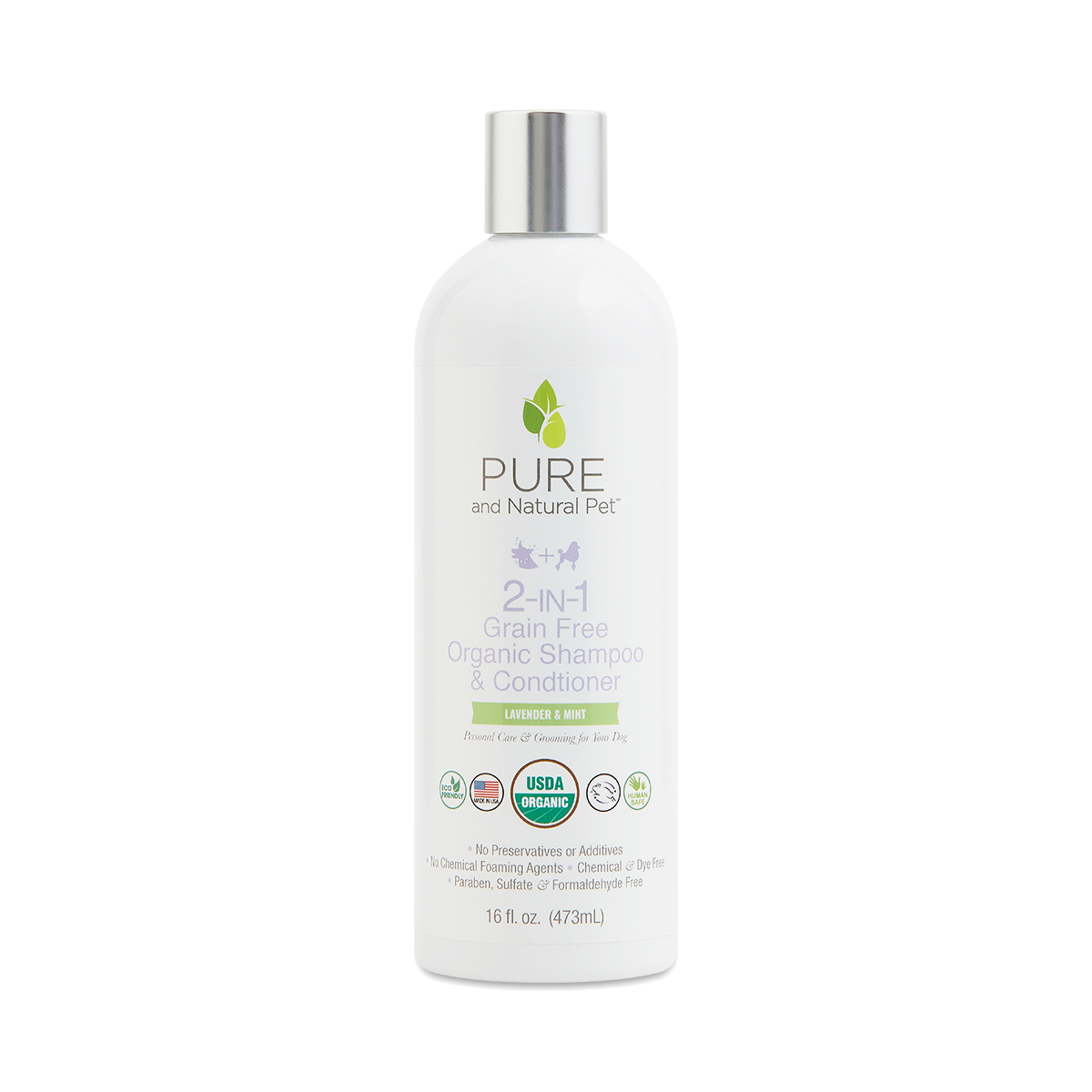 814551024169
This USDA Certified Organic 2-in-1 shampoo and conditioner makes bath time a breeze, especially for pets with sensitive skin. A soothing scent of mint and lavender creates a calming environment, and the sulfate-free formula helps relieve itching.
16 fl oz bottle
Great for sensitive skin
- by
Olivia Fleck
My dog has environmental allergies and dry skin. He also has very fine hair that gets matted easily, sometimes just during and right after a bath. this stuff smells great and lathered really well. Didnt irritate his skin at all. I am a big fan.
Smells Nice
- by
Dylan M
Left the dogs fur clean and I like that it is organic
Great smell
- by
Karina
I don't like the usual shampoo dog groomers use because it smells chemically and perfumy. This smells wonderful and natural and makes my dog so soft.
Will order again…
- by
Lisa
Feel good knowing my 2 doodles are having baths with clean ingredients:)
Great smell
- by
Ashley
Funny story, I ordered for myself accidentally. Ended up giving to a friend and she (and her dog) loved it!
0814551024169
814551024169