Grain-Free Granola, Vanilla Almond Butter + MCT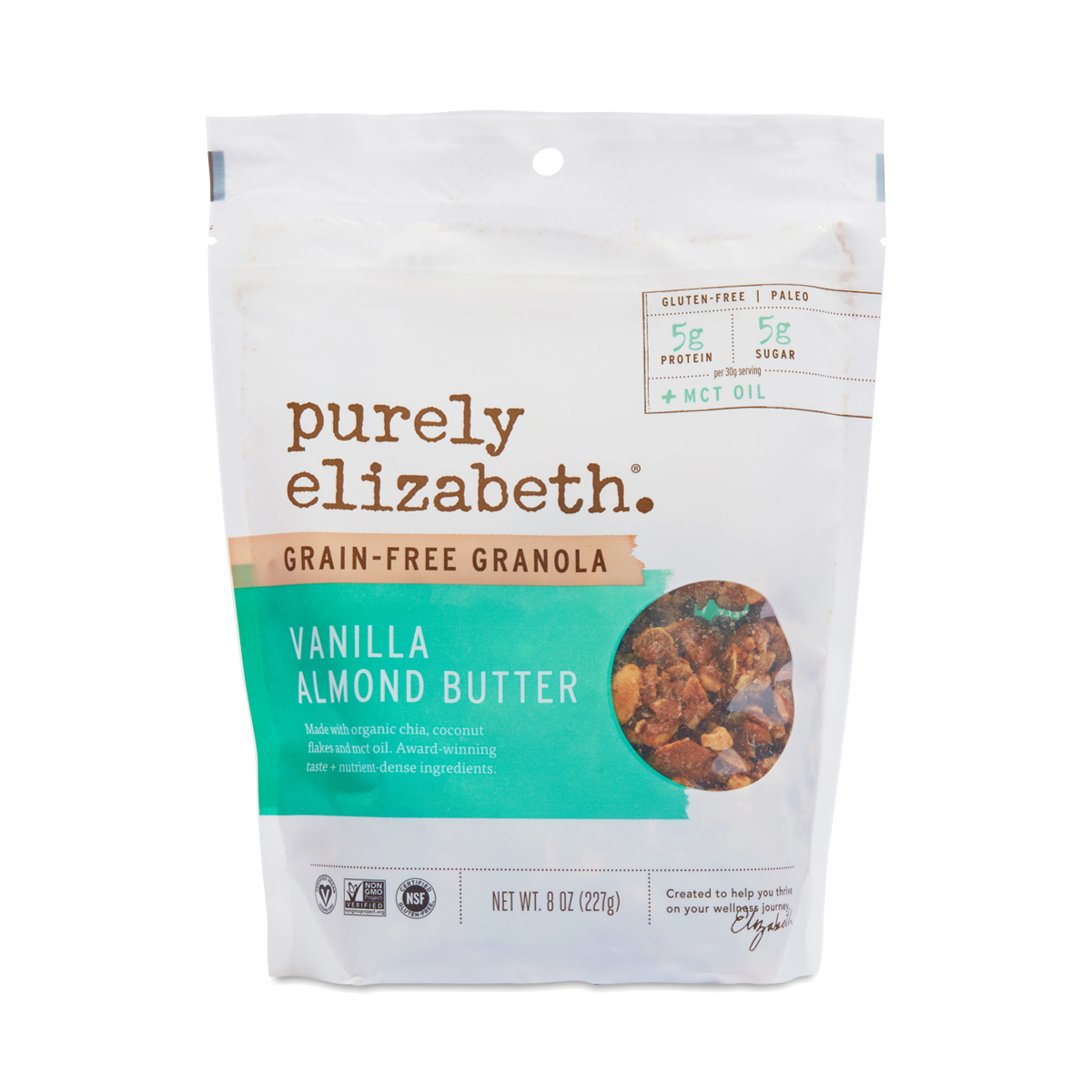 810589030295
Grain-Free Granola made with hints of vanilla + creamy almond butter + superfood seeds create irresistible grain-free clusters baked with MCT Oil. MCT Oil or Medium Chain Triglyceride Oil is a type of fatty acid derived from coconut oil. It can be more easily digested and converted into energy compared to other fats, helping to keep you full longer.
8 oz. bag
I really wanted to love these...
- by
Jennifer Hildebrandt
I've tried 3 different flavors of Purely Elizabeth granolas, and while I like the texture and that they're grain-free, they all taste the same to me; each is very heavy on cinnamon, imho.
My favorite!
- by
Venus Star
I love to add this granola toy yogurt to add flavor. Love it!
Love Purely Elizabeth
- by
Nitiv
On low carb diet, found Purely Elizabeth grain free granola to be the absolute best tasting one. I am like addicted to it and can have it at any time of the day. Helping in my health goals.
Delicious
- by
Alex
These taste very good, I only wish the granola had use something to keep the granola more out together. After the first few clumps, it's really more like trail mix.
Tasty granola
- by
Caitlin
Tasty granola with lots of healthy nutrients. One of my favorite flavors from Purely Elizabeth
0810589030295
810589030295