Buzz Away Natural Mosquito Repellent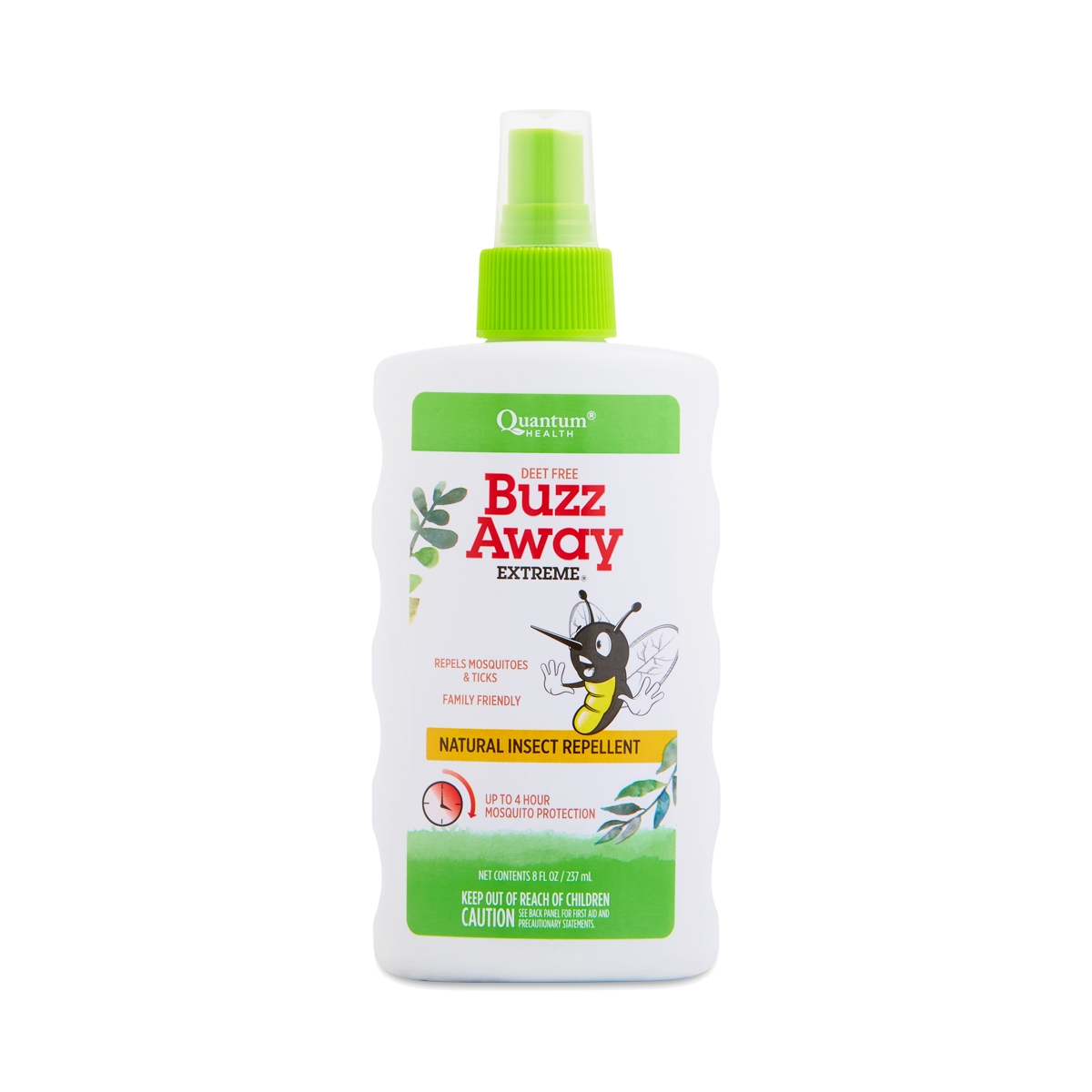 046985016902
Our new Buzz Away Extreme is the most powerful natural mosquito repellent available. This DEET-free formula combines our essential plant oils with soy bean and geranium oil for the longest lasting natural protection available. Our mosquito repellent works for up to 4 hours against mosquitoes, up to 2.5 hours on ticks, and also repels fleas, gnats and flies. Buzz Away Extreme has a pleasant aroma and is non-greasy and great for families. Fisherman - did you know DEET repellents repel fish too? It's true - but not Buzz Away.
8 oz bottle
Best herbal repellant yet!
- by
Michele Stormer
And I've used a lot! Spray goes on smoothly and not harsh, smell is not overpowering, and keeps the mosquitoes at bay.
Buzz away
- by
Jasmine Magee
Used this in summer time really good
Jacki from NJ
- by
JD D
It's nice that the spray is all natural. I feel safe using it on my grandkids. The downside is that we needed to reapply it frequently to keep the mosquitoes away.
Our "go to" bug repellent!
- by
Jennifer
Love this stuff! Natural and it works!! Goes on nicely and no toxic smell or residue!
Works well
- by
Megan
Works well and doesn't have a pungent smell
0046985016902
046985016902