Buzz Away Natural Mosquito Repellent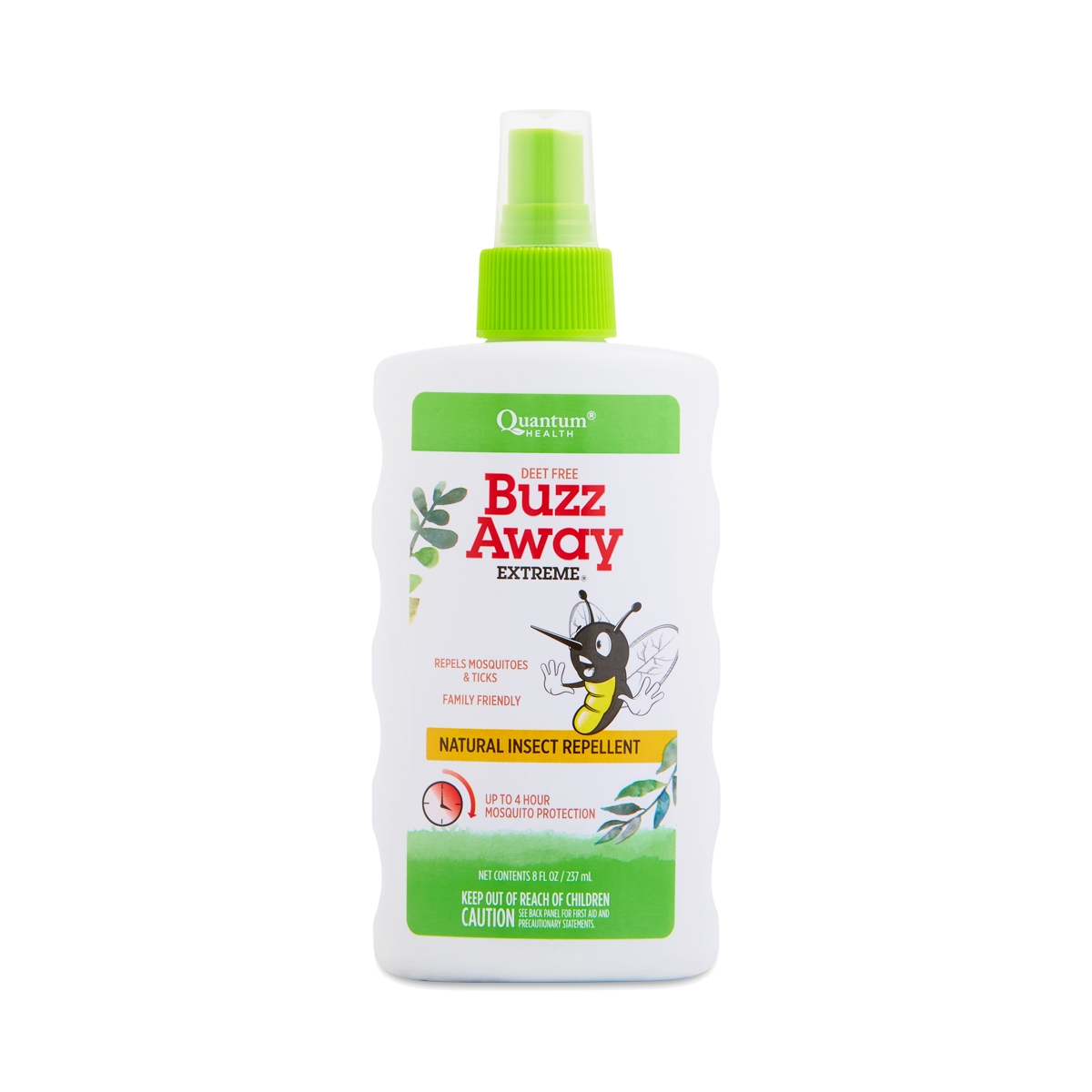 046985016902
Our new Buzz Away Extreme is the most powerful natural mosquito repellent available. This DEET-free formula combines our essential plant oils with soy bean and geranium oil for the longest lasting natural protection available. Our mosquito repellent works for up to 4 hours against mosquitoes, up to 2.5 hours on ticks, and also repels fleas, gnats and flies. Buzz Away Extreme has a pleasant aroma and is non-greasy and great for families. Fisherman - did you know DEET repellents repel fish too? It's true - but not Buzz Away.
8 oz bottle
NOT soy free!
- by
Madisen
I haven't tried this item- this is not a review of the quality. I simply want to point out that this is NOT soy free, despite it having the soy free tag on Thrive. Just a heads up!
Most amazing spray
- by
Sara
Love this stuff! A must have
Amazing how it works so well
- by
Garet J. Moravec
I loaned this to a plumber who was working on pipes going outside my in-law's house. He was skeptical of it since it was "healthy" but was getting bit a ton by mosquitoes and I wasn't getting even a nibble. I suggested it couldn't be any worse if he put it on so he went ahead and tried it. He thought it was magical and was going out to buy some for himself after work.
Safe and Works!
- by
Bridgette DuChane
Great and safe repellent!
Works great
- by
Miriam
Love it for doing yard work and it smells great too
0046985016902
046985016902