Reusable Zip Seal Gallon Bags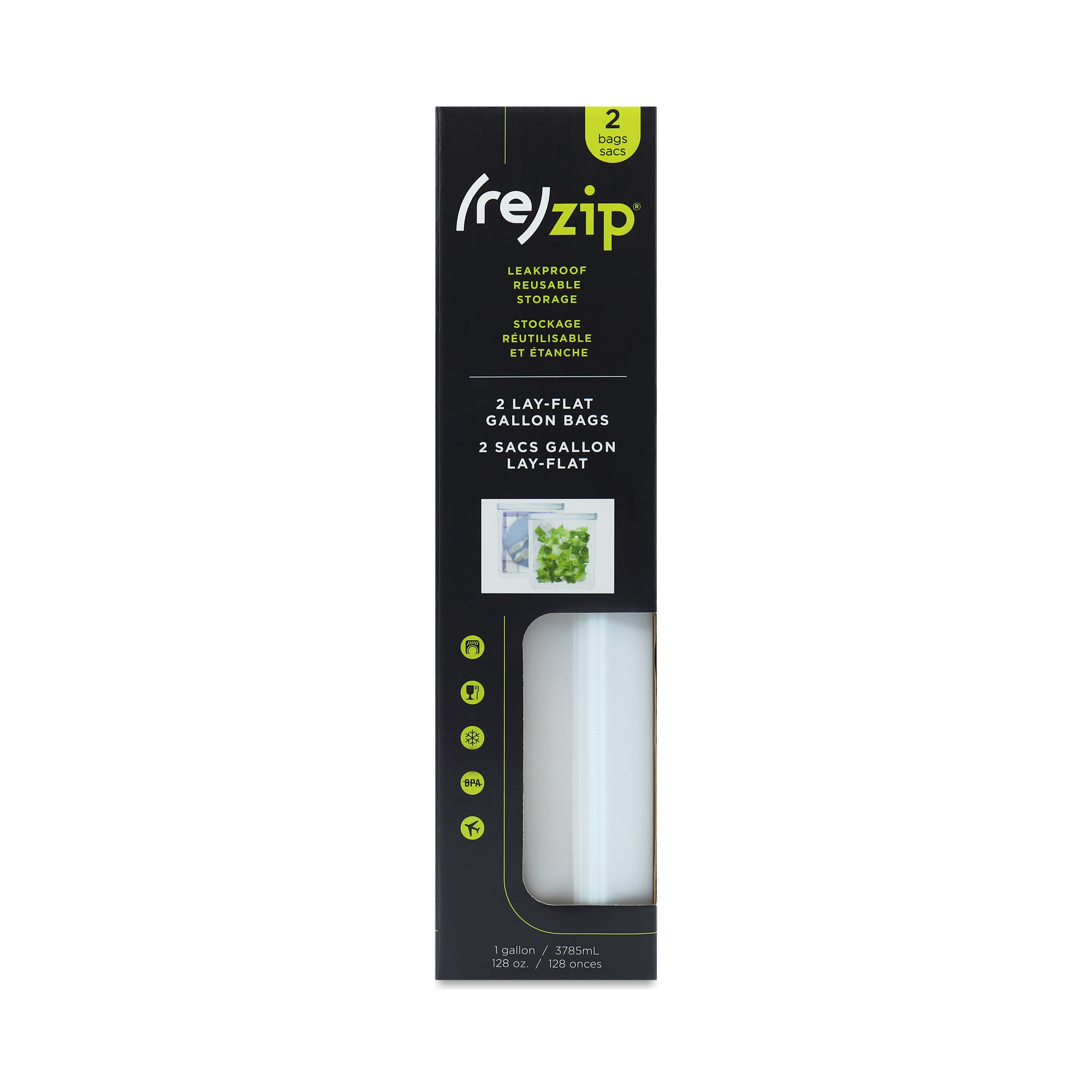 812613019566
This (re)zips 2-piece kit includes 2 storage sizes. Use them to replace plastic baggies normally used for snacks, sandwiches, travel, home organization, and more. (re)zips are made out of food safe, FDA-grade PEVA material, and are PVC-free, lead-free, and BPA-free. (re)zips are safe to use in the freezer, and the leakproof double-lock closure seals in freshness. Food not included. Dimensions: 11.5" x 12.75"
2 count
work ok
- by
Halina
love the reusable option but hard to clean and didn't last long
Great bags!
- by
Jessica Taroncher
We love these bags. We use them often and they have not degraded in quality. They are easy to clean and have saved us from using the plastic gallon bags we used to use and throw out.
Hard to close
- by
Kristy Conlan
These reusable bags are hard to close. I would not buy again.
Better than grove collaborative bags
- by
Michelle McIntosh
Love these, but not sure if they can freeze well. They are flexible, sleek looking and close easily
Not good long term
- by
Kristine
I've had these for a while now. They've each probably been used 5-10 times and they no longer seal. They sealed with ease on the first two or so uses. Then it was a nightmare to get them to seal, but they'd still seal. Now, they won't seal at all, despite my begging and pleading.
0812613019566
812613019566