Organic Chicken & Rice Burrito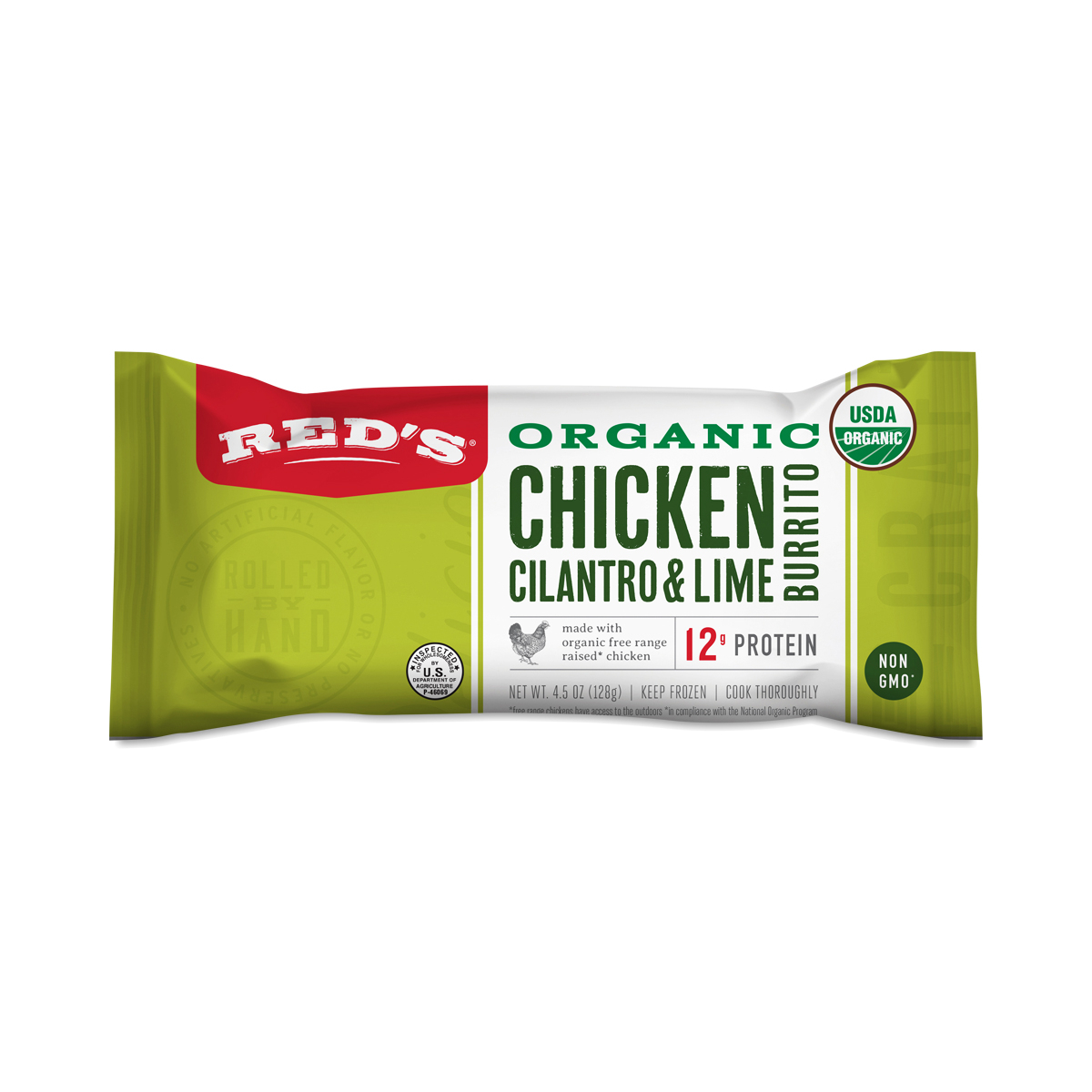 850416002293
Satisfy your morning hunger with a portable burrito from RED's. A fresh, hand-rolled tortilla is filled with organic grilled chicken, rice, black beans, and corn—all drizzled with a bright tomatillo sauce, a squeeze of lime, and fresh cilantro.
4.5 oz pouch
Tasty quick burrito
- by
Noel
Was pretty good! Did the defrost and toaster oven directions and it was nice and crispy on the outside and soft and warm inside. Will buy this again.
Great snack or breakfast on the go
- by
Dylan
We both like the flavor and it's fairly low calorie
pretty good
- by
Janna
clean ingredients and pretty tasty
Convenient and tasty!
- by
Julie
Each burrito cooks only 2 minutes from freezer to table! Very convenient. Tasty too! When we are really hungry, we cook 3 and each have 1.5 of these with a little salsa and ranch dressing.
0850416002293
850416002293