Organic Chicken & Rice Burrito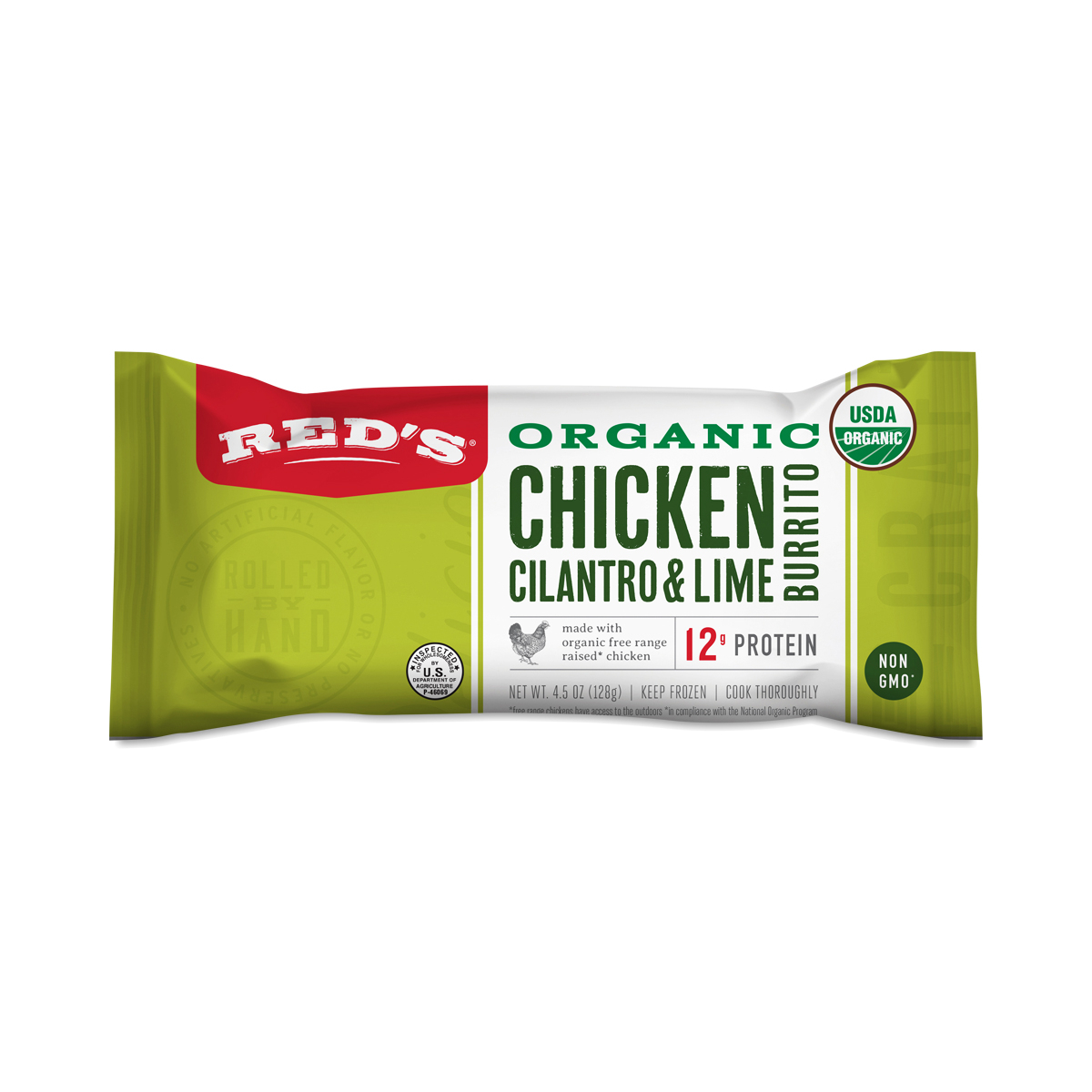 850416002293
Satisfy your morning hunger with a portable burrito from RED's. A fresh, hand-rolled tortilla is filled with organic grilled chicken, rice, black beans, and corn—all drizzled with a bright tomatillo sauce, a squeeze of lime, and fresh cilantro.
4.5 oz pouch
Very flavorful!
- by
Evelyn Rico
Has a great taste, unfortunately I misread the label and it had beans in it but still one of the best tasting frozen burritos I've had! Love the quality of the tortilla as well.
Delish
- by
Morgan
These are amazing!!! Never really go fro the frozen quick meals because sometimes the meats can be weird and chewy but these are a "go to" for me !!
Good, but
- by
Cara Miller
These are a quick & easy meal, and the taste is good, but I will say there is way more bread/crust than there is filling. Still, a somewhat healthy, fast meal when you are short on time.
Grab & Go
- by
Cynthia Epplin
These are great for work lunch (microwave). Awesome with a fresh avocado sliced over.
Yummy but Small
- by
Carrie Leahy
These burritos have a great flavor, but they are small. I would say they are more snack sized.
0850416002293
850416002293