Grain Free Puffs, Bone Broth Tomato & Mushroom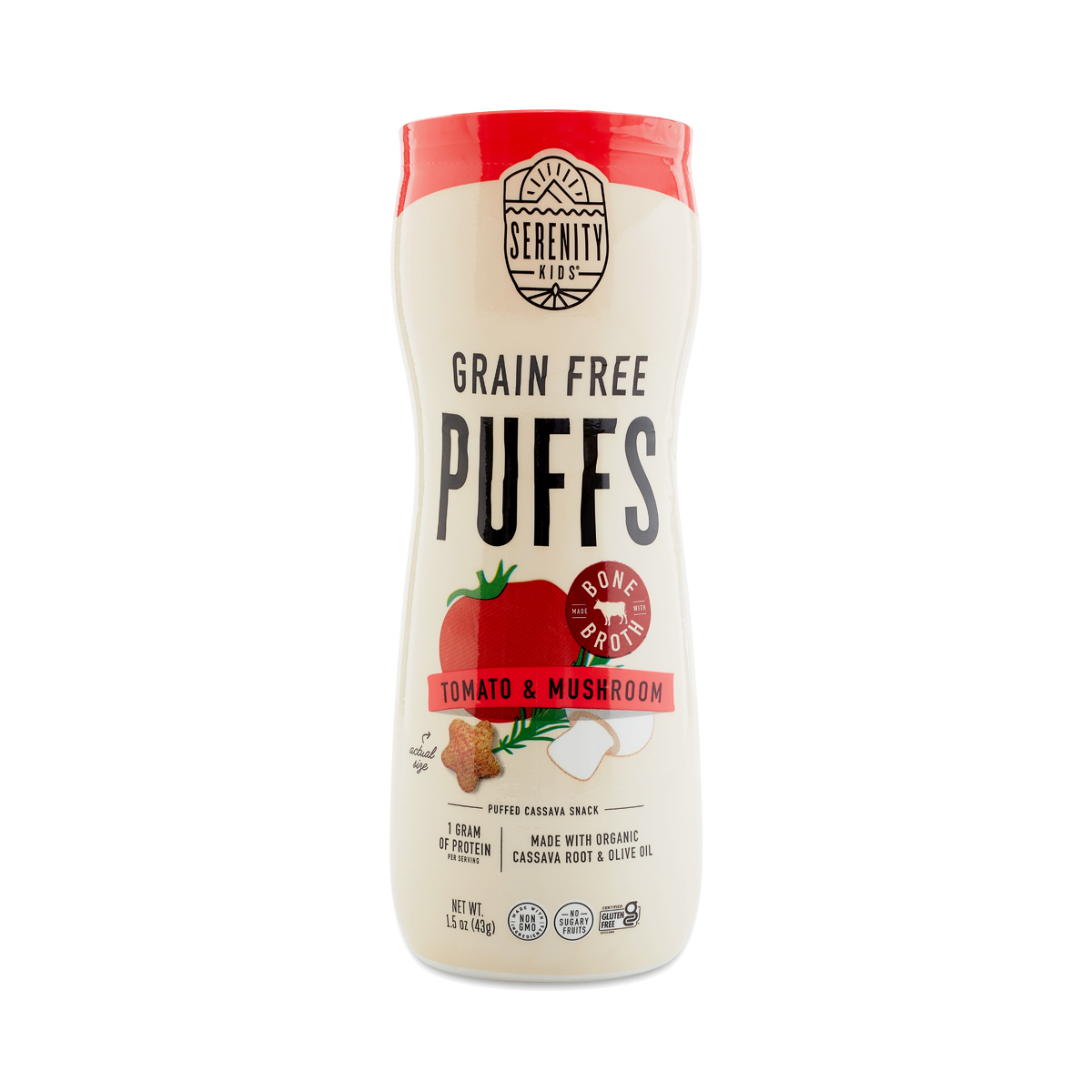 850000411265
Go the savory route for snack time with grain- and gluten-free puffs from Serenity Kids. This batch is made with nutritious bone broth, tomato, and mushroom.
1.5 oz canister
My 10 month old loves them
- by
Nikki
I think they taste like cardboard, but my 10 month old loves them. I'm satisfied with the ingredients as a treat for her.
1 year old loves
- by
Jackie
My daughter loves these! They are so tasty (yes I eat a few with her). I love that they are grain free since she has an oat allergy and other brands are made with oats.
we love these
- by
Nicky
great size, flavor, and clean ingredients. love how easy these are for on the go. we stay stocked up on these. they don't go on sale too often so keep and eye out
Puffs
- by
Jacklyn
My baby girl loves snacking on these!
My son wouldn't eat them
- by
Andrea
Unfortunately the taste is definitely not like a normal puff. We did do some fruit/veggie puffs but I couldn't even stomach these. I'm sure someone enjoys them
0850000411265
850000411265