Grain Free Puffs, Bone Broth Tomato & Mushroom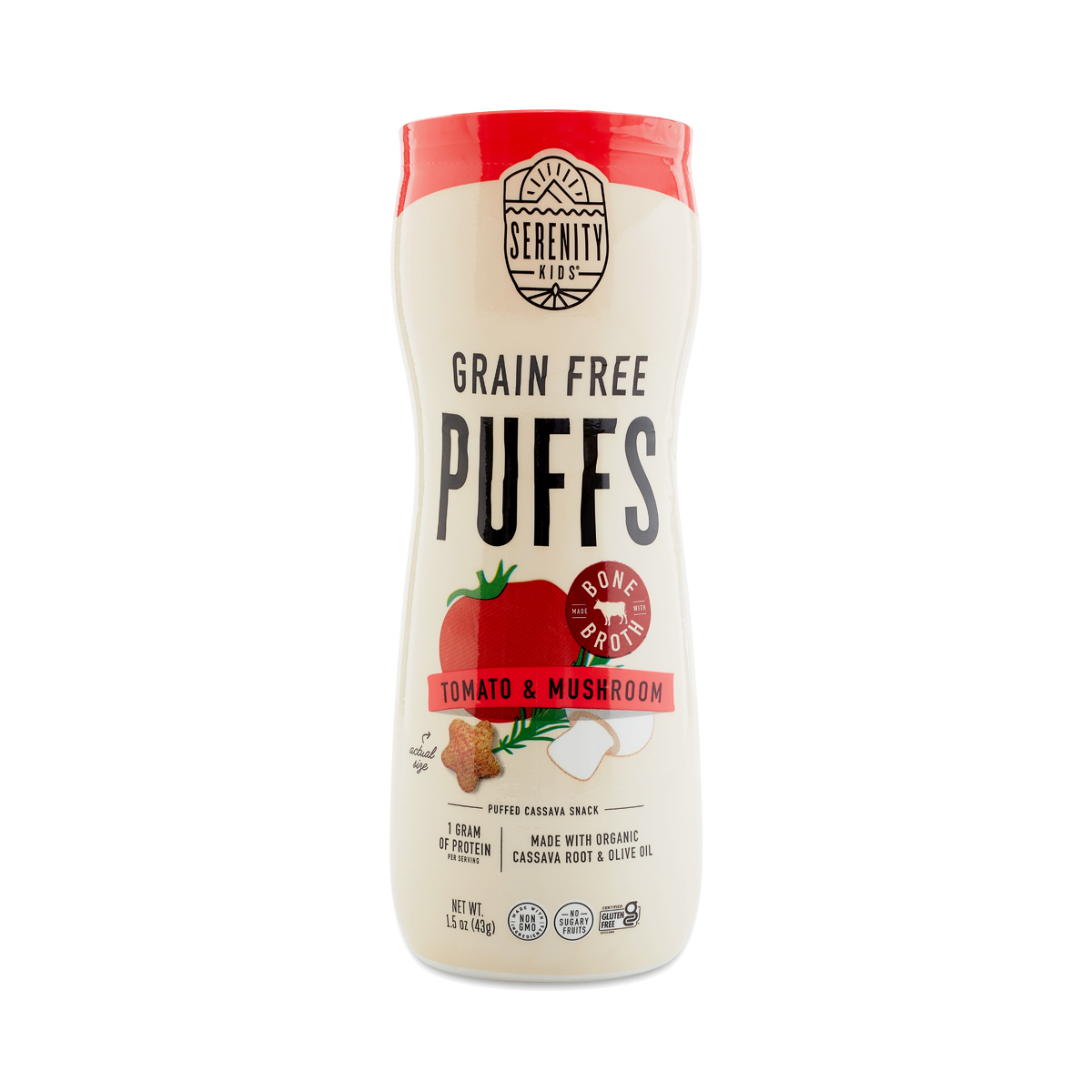 850000411265
Go the savory route for snack time with grain- and gluten-free puffs from Serenity Kids. This batch is made with nutritious bone broth, tomato, and mushroom.
1.5 oz canister
Puffs
- by
Amanda
My 13 month old loves these and I feel good about the ingredients in them. Can't beat the price here on thrive!
Serenity kids, grain free puffs, bone broth tomato & mush...
- by
kayla
Feel confident giving this to my kids with the great ingredients in them.
5 stars
- by
Tianna Sandhop
My niece loves these puffs
Favorite flavor
- by
Jennifer Rinder
Always need to keep these on hand
Yummy puffs!
- by
Kayla Stine
Serenity Kids puffs are the best - my toddler loves them and they are so clean. She loves this flavor!
0850000411265
850000411265