Pancake & Waffle Mix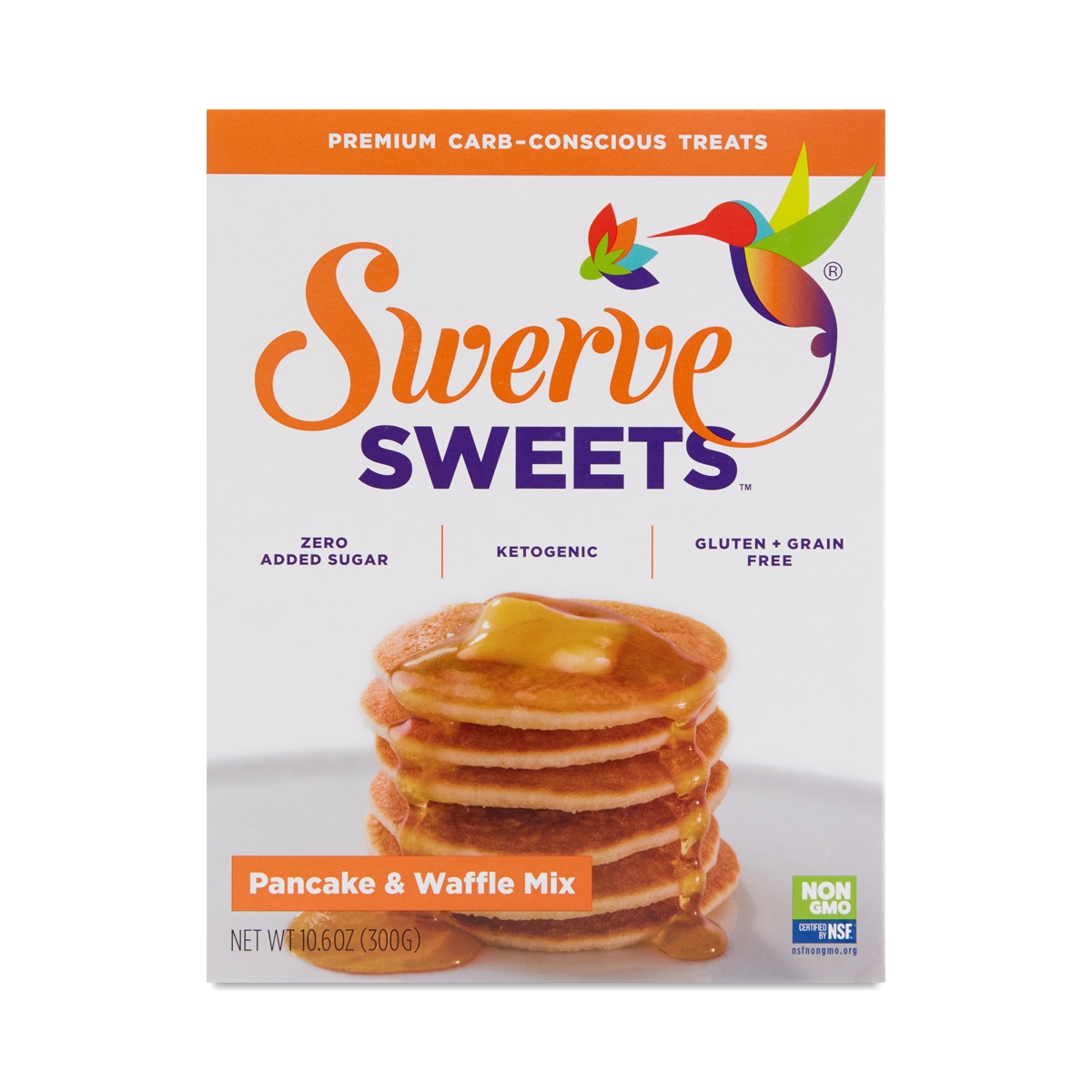 852700300047
Keto and Paleo eaters will flip for this pancake and waffle mix. Swerve Sweets is grain- and gluten-free and has zero added sugar. The easy prep mix is made with blanched almond flour, organic coconut flour, baking soda, sea salt, and the natural sweetener Swerve. Just add eggs, milk, and oil!
10.6 oz box
Swerve
- by
Loretta
A great keto alternative.
Horrible
- by
Tyasia
They taste like nothing
Really good
- by
Marcia Campbell
My spouse recently told a friend if you added real syrup which we don't you would think it was really pancake
So-so
- by
Mary Ellen Coumerilh
I made this into waffles, and they tasted okay but the waffles were pretty heavy. In all fairness, it may be the way alternate flour waffle mix is. Pancakes may b the way to go.
Tastes like a good waffle should
- by
Patricia
These are wonderful. They don't have an aftertaste & they are easy to make. I highly recommend these. They're better than the Birch brand.
0852700300047
852700300047