Beams Ocean Chews, Cod Fish Skins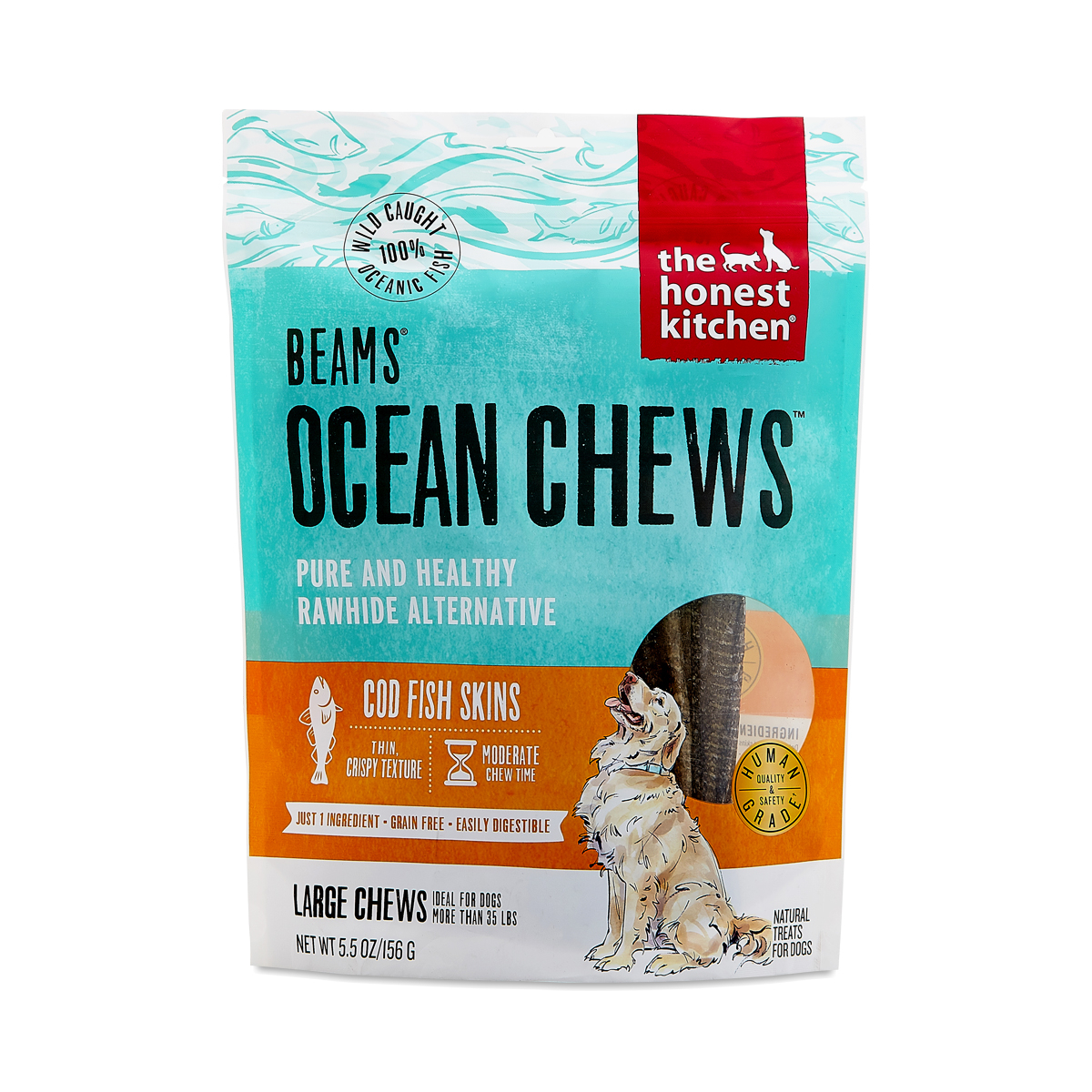 855089008740
These one-ingredient chews keep dogs occupied with a snack that's super tasty and naturally high in protein. The chewy texture of fish skins helps promote clean teeth while providing a pure and natural alternative to bully sticks and rawhide. Beams will become a satisfying part of your dog's day. Ideal for dogs more than 35 lbs.
5.5 oz bag
Great!
- by
dayna
My dog loves these and they keep her busy for a long time. They are stinky though
Loves
- by
Michelle
Our dog loves these! He is a major chewer and they last him about 10 minutes, after which time he seems very satisfied. I love the minimal ingredients and processing.
My dog is obsessed !
- by
Kimberly
She LOVES these fish skin chews, they are long lasting and a treat I feel good about giving her with one simple ingredient. Highly recommend - be warned they do smell like fish, but it's worth it
Ocean chews
- by
Carla
We have 2 dogs, 9 and 10 years old. They love these treats! They are a bit stinky, but it's not a problem if you give them to your dog outside. We will be buying more.
dog loves these!
- by
Amber
my dog Dante is a HUGE fan of these! we use these as special treats for when he gets his allergy injections
0855089008740
855089008740