Beams Ocean Chews, Wolffish Skins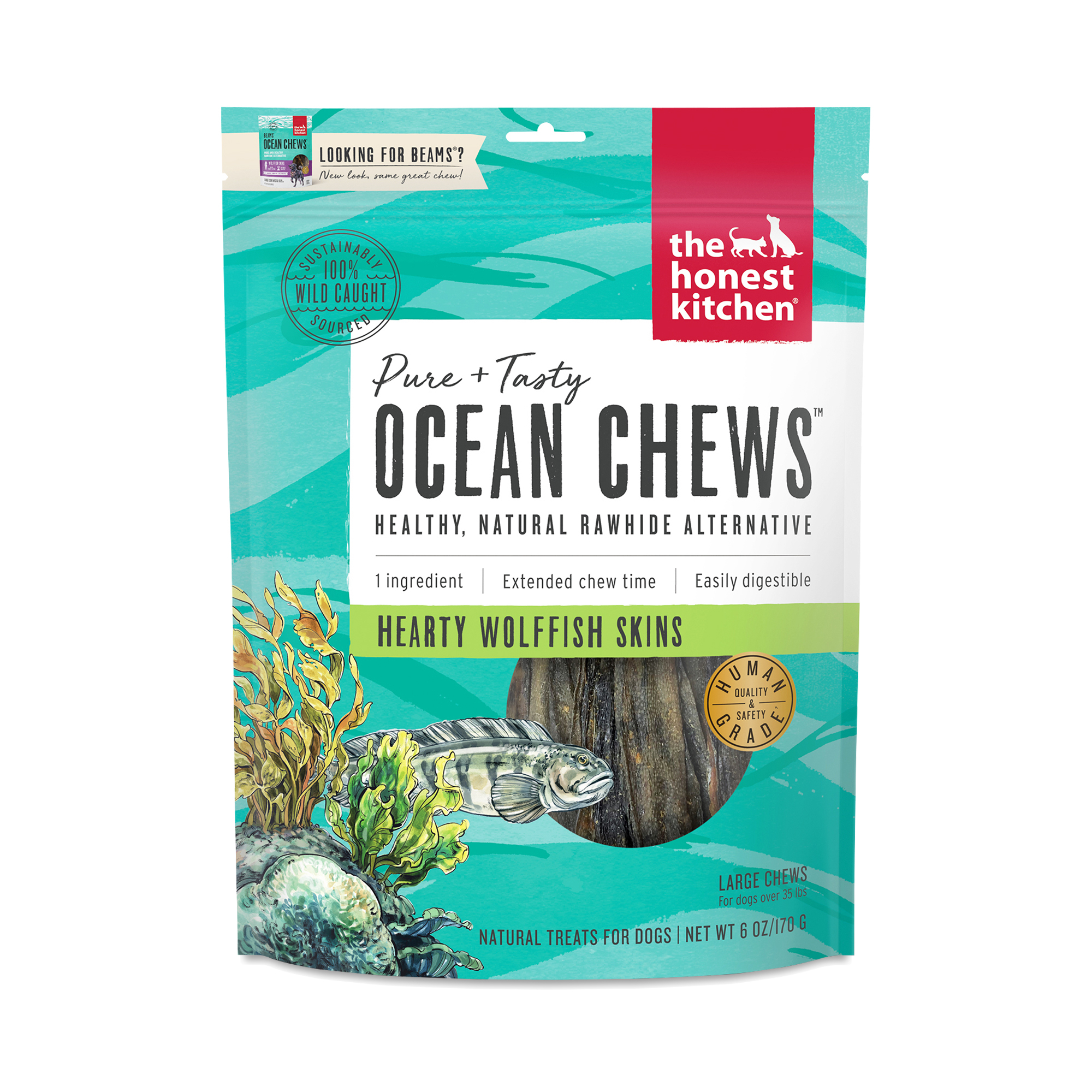 183413003445
It's fish sticks for dogs! The Honest Kitchen Beams Wild Caught Fish Skin Chews are a healthier version of rawhide, giving your pet something to chew on that won't upset their stomach. They're made with one ingredient—dehydrated wolffish skin—that promotes longer chewing time for healthy gums and teeth, plus more nutrients like omegas.
6 oz bag
Great deal!
- by
Denise Madara
The dogs love these treats!
My dogs fav!
- by
Changan
The Honest Kitchen, Beams Ocean Chews, Wolffish Skins
Dogs love these
- by
Dana
Awesome treat for pups
Great Treat!
- by
Danelle
Our dog goes nuts for these! Strong fish smell but this can be tolerated since I know the treat is clean and good for the pups!
my dog loves it
- by
Nataliya Zhukava
My husky love it. Best treats for him.
0183413003445
183413003445