High Protein Bars, Brownie Crunch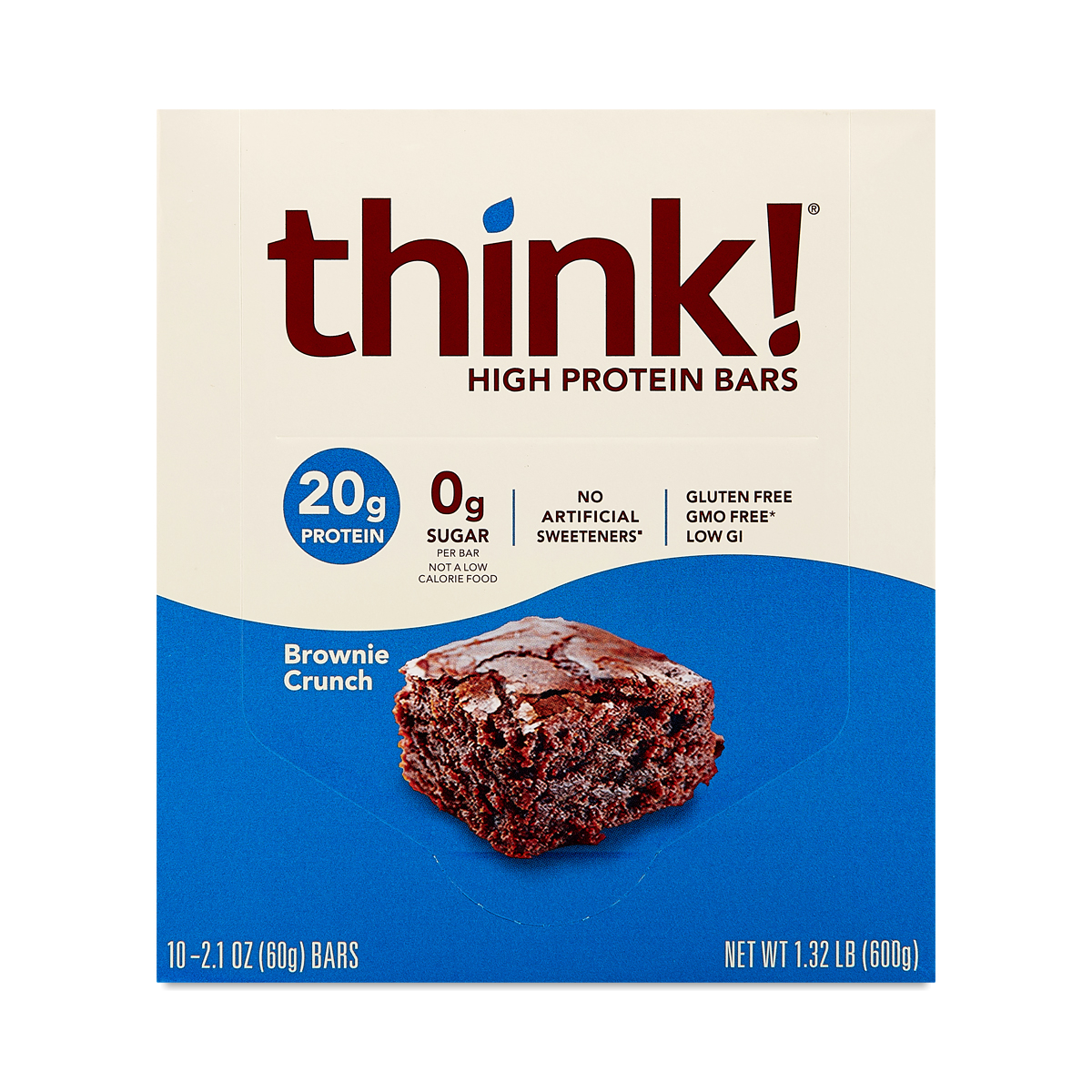 753656701462
Each think! bar blends delicious, crave-worthy flavors with the hunger-fighting protein you need to accomplish your goals. So, whether you are on the go, need a snack halfway up the trail, or crave a pick-me-up before your workout, grab a think! bar. Every bite of our Brownie Crunch bar is filled with the rich flavor of brownies and almonds covered in delicious chocolate providing an indulgent taste that satisfies hunger. thinkThin is now think! Our packaging may vary as we transition.
10 bars (2.1 oz each)
Great!
- by
Faith
Taste amazing with no sugar! Just what I was looking for.
great taste
- by
Gwendolyn
these are so great! great taste! a little higher in calories than I hoped but worth it.
Super tasty without going broke
- by
Ryan Musselman
Yep, they are super yummy! They are the perfect afternoon snack, or breakfast on the go.
Think bars are the best
- by
Holly Worthington
Certified gluten free, a must for us with Celiac disease. These are great, easy way to get the protein I need and zero added sugar. I wouldn't want to live without these. The flavor is awesome, drink with hot tea and you can taste it even more, as otherwise some of the ingredients can coat your taste buds a bit. Love these, simply love these.
Good snack choice
- by
Sharon Gallery
Our son put me on to these a while back and I'm hooked
0753656701462
753656701462