Grain Free Cereal, Cinnamon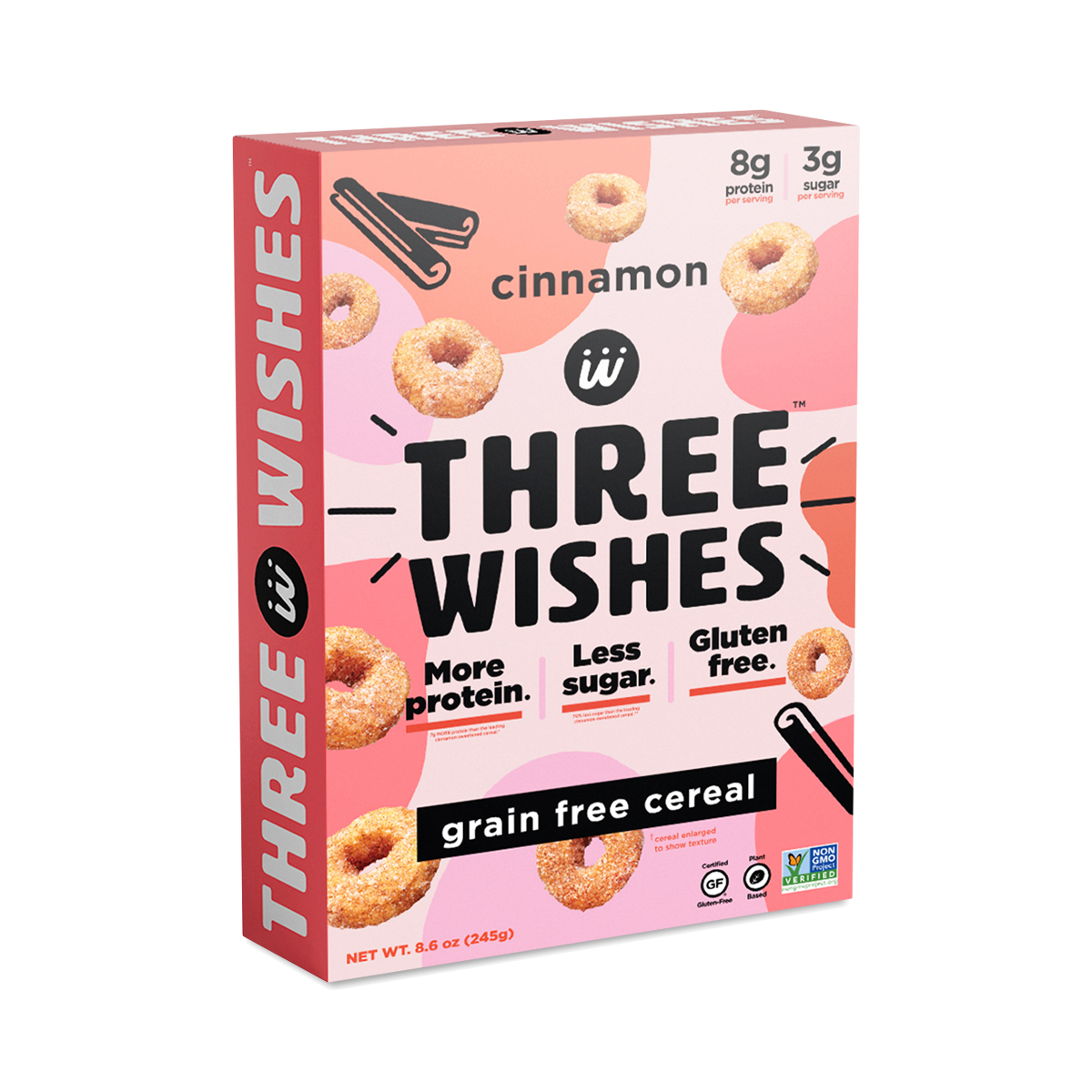 860002152448
Three Wishes Grain Free Cereal has a scrumptious cinnamon flavor, and is made with only six simple ingredients, including pea protein and chickpeas. Each serving delivers 8g of protein and only 3g of sugar, and is free from corn, wheat, rice, dairy, oats, and soy.
8.6 oz box
Sweet and filling
- by
Kris
I eat this as a snack instead of in milk. It is very crunchy and flavorful. I don't have to eat a lot to feel full. I like the cinnamon flavor, but my 6 year old prefers the fruit flavor.
Good alternative
- by
Natasha
Taste great!
Incredible
- by
Kelly
Taste like real cinnamon. Amazing!!
Tasty and low sugar
- by
Kayla
Great tasty cereal with low sugar. I love that it has more protein then your average cereal too. Nice subtle hint of cinnamon. Good texture
Very tasty
- by
Danielle Harrison
Love at first bite! It's got great cinnamon flavor and great texture, especially for a gluten free cereal. Much tastier than the Lovebird Cinnamon cereal and less expensive. I just bought myself another box!
0860002152448
860002152448