Grain Free Cereal, Honey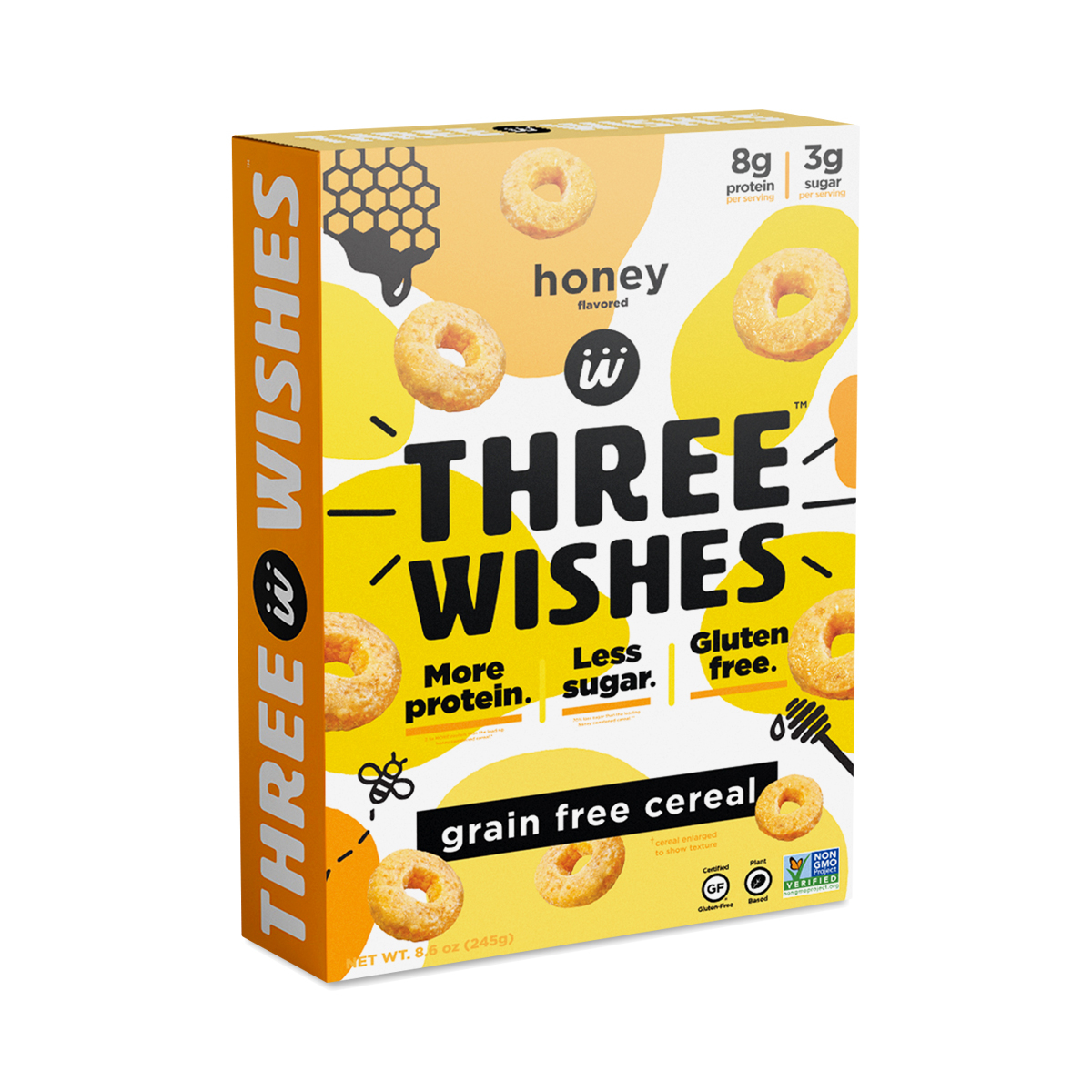 860002152424
Three Wishes Grain Free Cereal has a sweet honey flavor, and is made with only six simple ingredients, including pea protein and chickpeas. Each serving delivers 8g of protein and only 3g of sugar, and is free from corn, wheat, rice, dairy, oats, and soy.
8.6 oz box
Not bad
- by
MyVan
Not bad for a healthier cereal. Good price point for younger kids who may end up with some of it on the floor
Love this cereal
- by
Erin
This stuff is awesome and I like that I'm getting protein in as well. Good stuff good flavor
Great alternative to cheerios
- by
Mandy
My kids love these
Almost there
- by
Stephanie Cunningham
They don't *quite* taste like honey nut cheerios. They definitely have a healthier taste. Our kids weren't quite fooled and didn't like it as cereal but would eat it as a dry snack.
Super Yummy!
- by
Ashleigh Schneider
I did not know what to expect, but this was beyond my expectations. Nothing like the "bad reviews". I have several food allergies and this cereal is great!
0860002152424
860002152424