Grain Free Cereal, Honey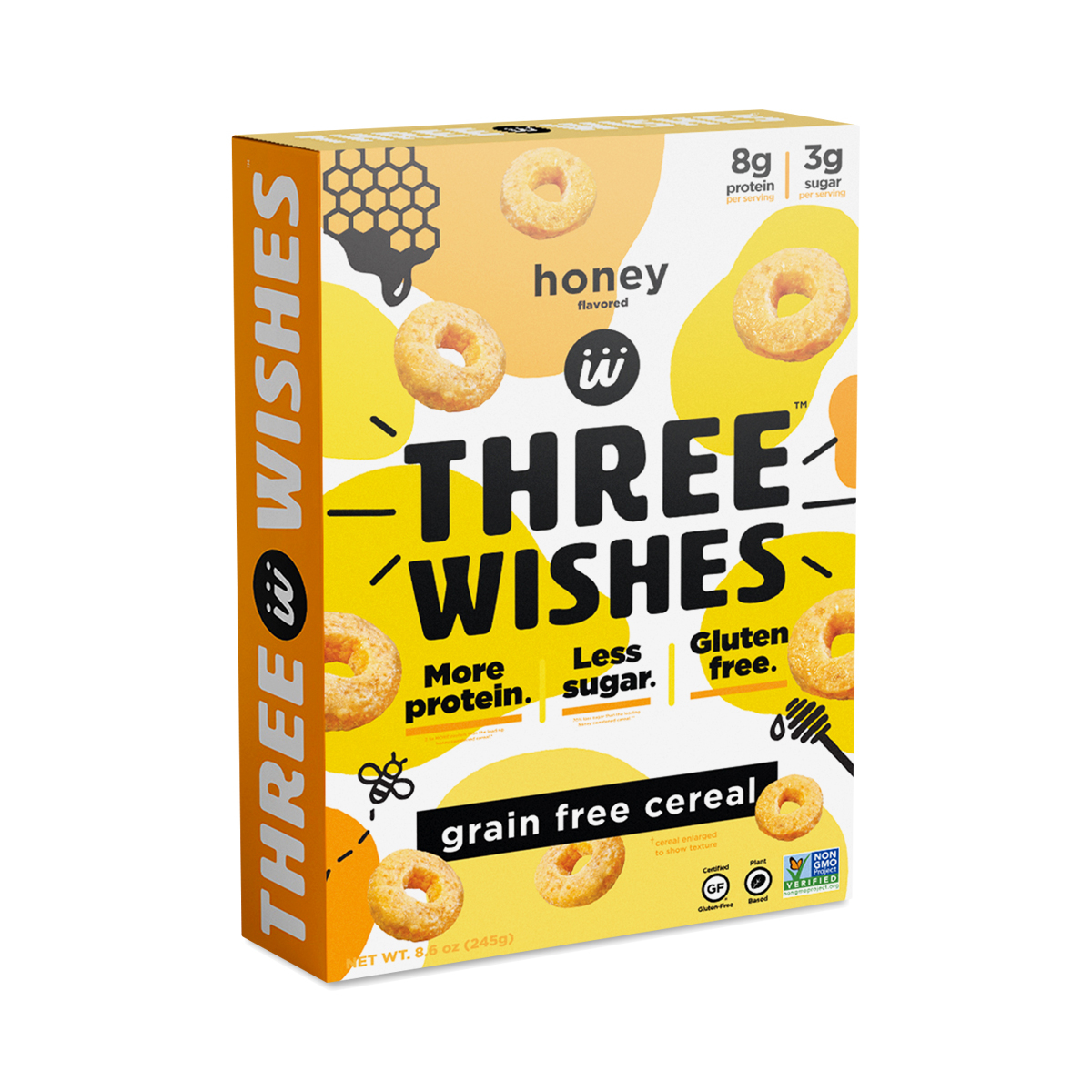 860002152424
Three Wishes Grain Free Cereal has a sweet honey flavor, and is made with only six simple ingredients, including pea protein and chickpeas. Each serving delivers 8g of protein and only 3g of sugar, and is free from corn, wheat, rice, dairy, oats, and soy.
8.6 oz box
Kids love
- by
R
Expensive but kids love them!
Cereal
- by
Jessica
Great grain free cert
Almost there
- by
Leah Glick
This was, again, not as much of a favorite as Frosted, Fruity, or cinnamon flavors. The honey taste wasn't quite what I had in my head as it should taste like.
great gf cereal option
- by
Eric
pretty clean ingredients, great taste. not something I buy every month but definitely top 3 of of gf cereal choices overall! definitely try this product if you like a light honey taste in the morning
Really Good
- by
Riley Gramza
I like this cereal a lot!
0860002152424
860002152424