Bamboo Hybrid Facial Tissue, 2-ply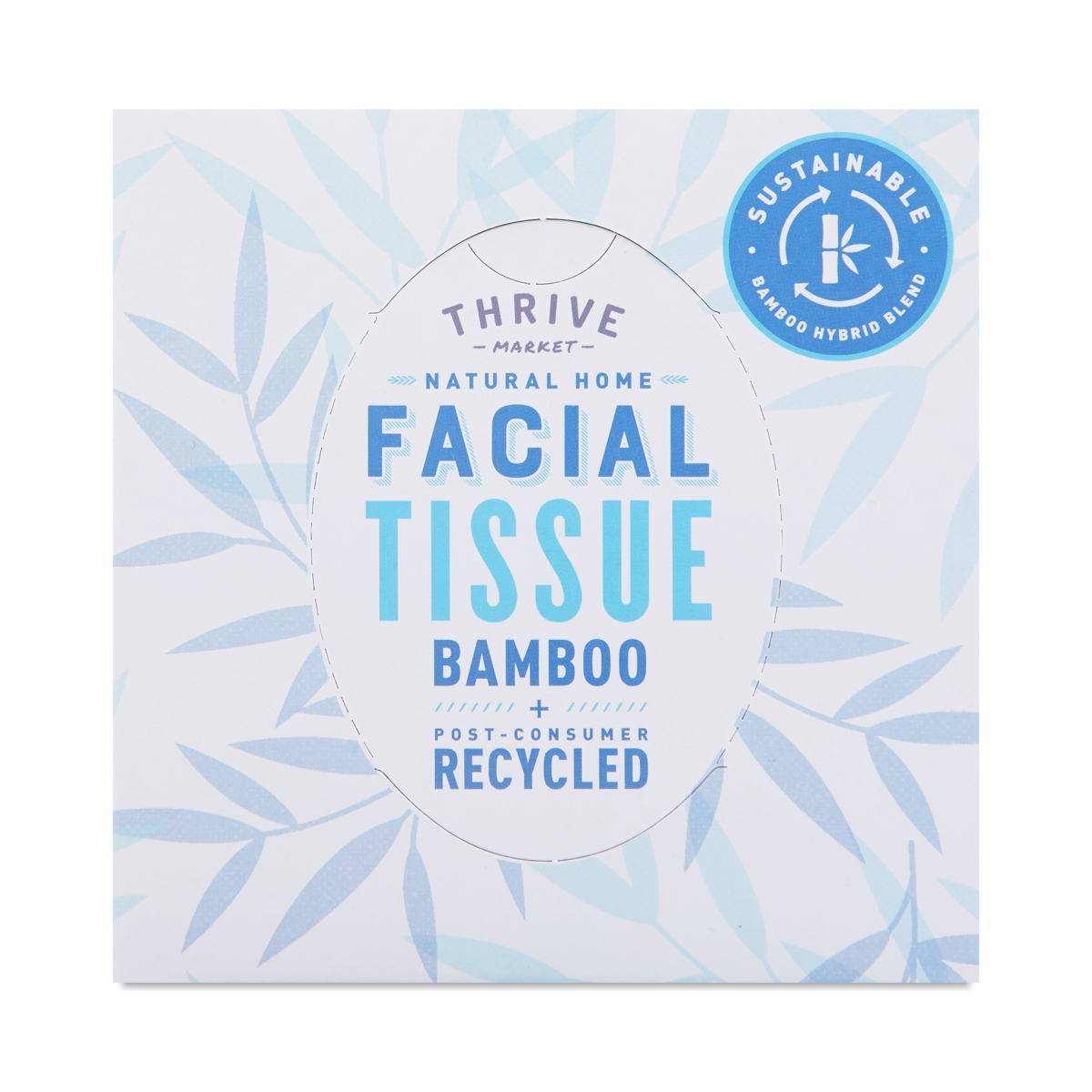 671635741233
Save face and the planet by opting for our facial tissue. Unlike conventional tissue that's made from trees, ours is made with an eco-friendly blend of recycled pulp and fast-growing, renewable bamboo that requires no pesticides or fertilizers to grow. Super soft and strong, every sheet is completely chlorine- and fragrance-free.
85 count
Not soft
- by
Debra
Tissues are small & not soft
Thrive Market: Bamboo Hybrid Facial Tissue— 2-ply
- by
J
I can't give this facial tissue 5 stars, because it's not very soft. If you can make this facial tissue softer without added chemicals, I'll be a loyal fan. Everything else you got right.
Excellent value, and compostable
- by
Katherine Furler
These saved me from the guilt of even using tissues in the first place! They're an excellent value, and go straight in the compost bin.
Tissues
- by
Kim
Sustainable however they need to work on softness
Great tissues
- by
Lauren
Love that these are recycled but still strong and soft.
0671635741233
671635741233